Pundit Nick Knight believes that India will lose patience with Prithvi Shaw and drop him after his disappointing performance against Australia.
After the end of Day 2 at the Adelaide Oval, newcomer Prithvi Shaw has put in a forgettable performance and is some way from cementing his place in the India side.
Shaw was out-bowled in both innings after bowlers attacked the gap between the bat and pad.
During the first innings, he played the ball on to the stumps. Meanwhile, Pat Cummins deceived the 21-year-old with a quick-paced delivery and got his man.
Pundit Nick Knight explained the root of the problems for Shaw.
Knight explained that Shaw's back-lift faces towards second and third slip. The Mumbai man can adapt to change in line and length on sub-continent pitches where he is accustomed to playing but in Australian conditions the ball comes on much quicker and nips back in sharply. It is a nightmare for newbie players.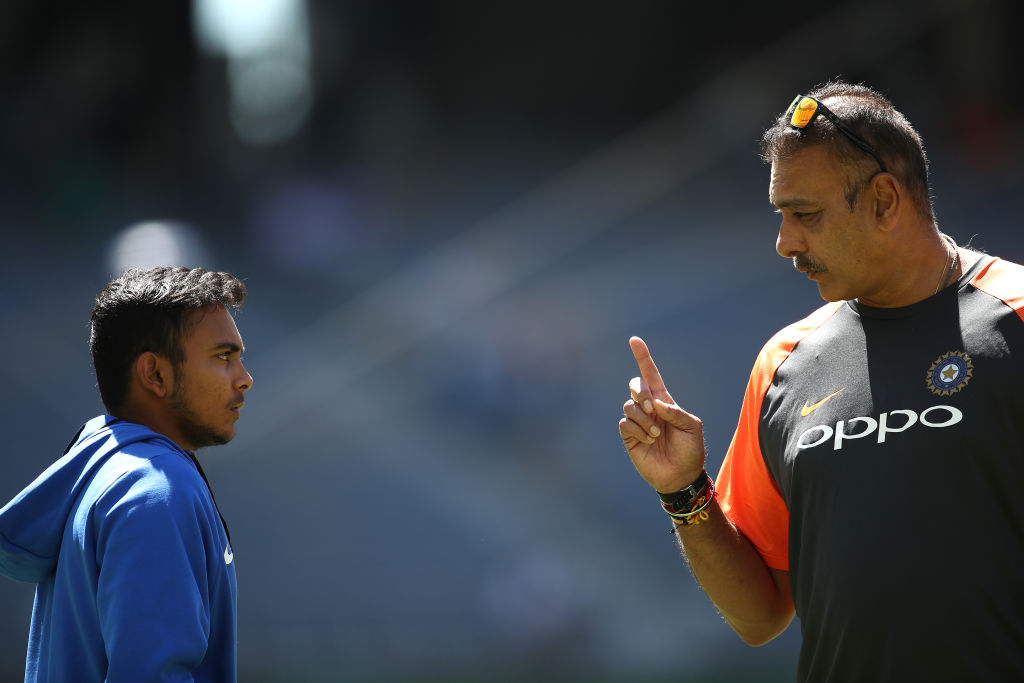 Nick Knight said: "You are talking about the best bowlers in the world in this series. They are not going to let Prithvi Shaw get away with that back-lift.
"Now I don't see him being able to make those adjustments and changes in the next four or five days or whatever it might be before the next game. Mentally, what sort of shape he is in, I don't think he's going to be able to play the next game", he summarised.
From India's point of view, it is important to back your talents. However, it is also necessary to take the talents out of situations that will cause more harm than good.
It is important to address the issues the young lad is facing in these fast pitches and bring him ready the next time around. Currently, it is not advisable to force him further out of his depth in the hope that he will turn things around.
From Australia's point of view, they would be happy to bowl at Shaw and get him out early. With Virat Kohli's absence from the next game, they would take Shaw's inclusion as a blessing and a chance to put the middle order in all sorts of trouble.
In conclusion, Shaw still has a lot of years to learn. It is better to sit him out not as a punishment but to steer clear of the mental toll another failure could create.
Related Topics