Navdeep Saini pace, first class career record, height and bowling style explored as the 28-year-old prepares to make his Test debut vs Australia.
Saini has played seven ODIs and ten T20Is for India, but until now, he's hasn't received a chance in the longest format of the game.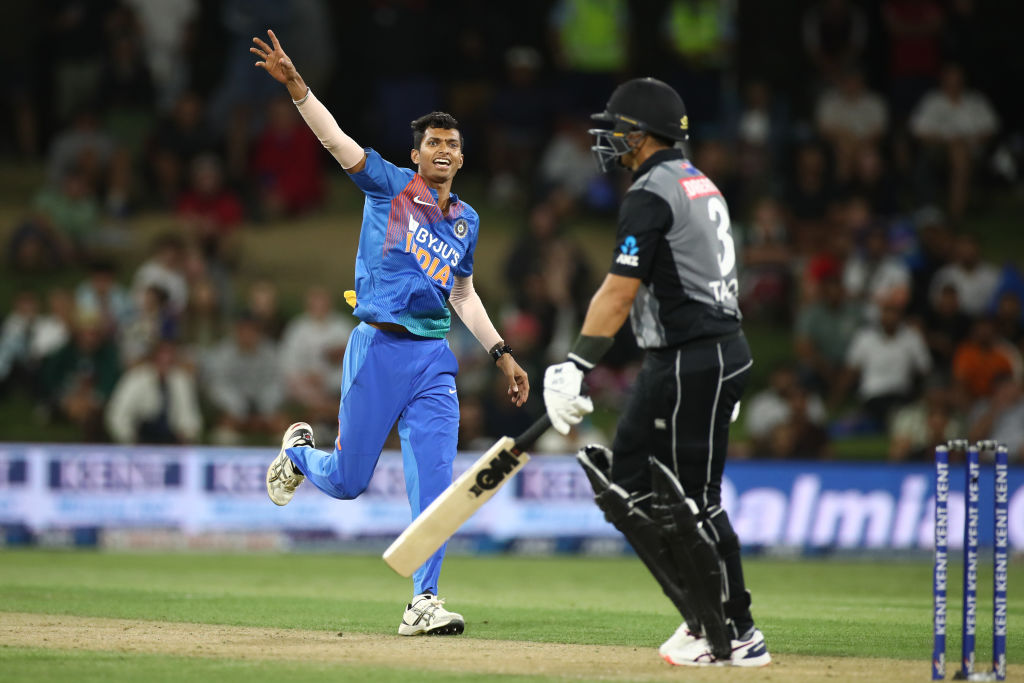 Things have fallen into place for him in Australia, though, with injuries to Umesh Yadav, Mohammed Shami and Ishant Sharma opening up a pathway to the Test side.
India's playing XI for the Third Test was announced on Wednesday, with Saini replacing Yadav and Mayank Agarwal dropped for the fit-again Rohit Sharma [BCCI Twitter].
Navdeep Saini pace, height and bowling style explored
Saini is a 5ft 10″ right-arm fast bowler with an impressive first class career record.
He averages 28.46 with the ball from 46 first-class matches, taking a total of 128 wickets.
He's bagged four five-wicket hauls to date in red-ball cricket, with best figures of 6/32.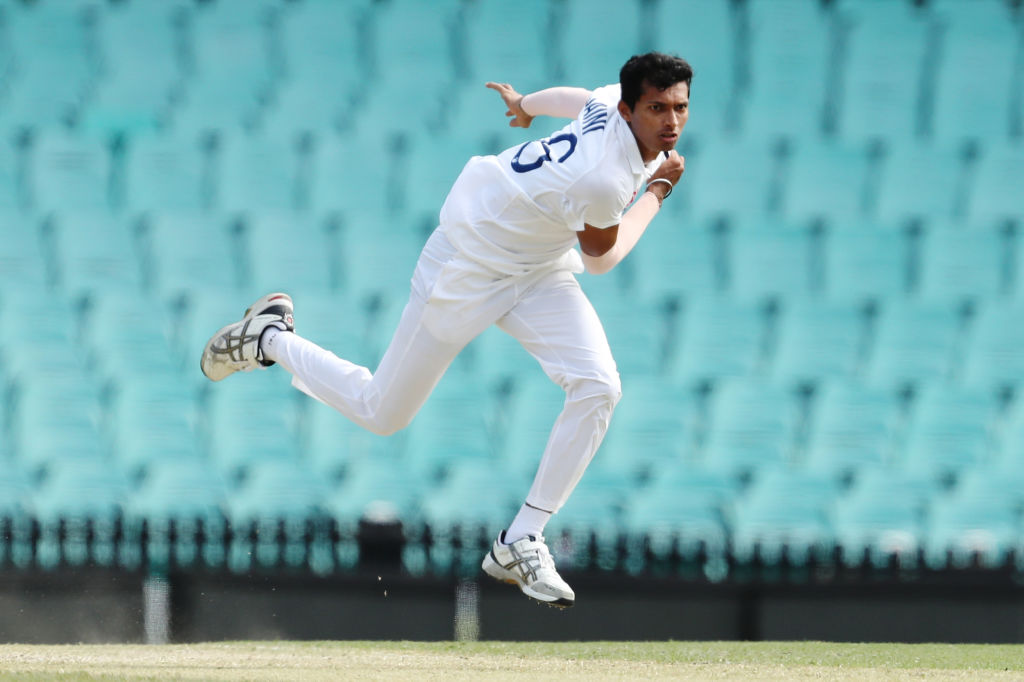 His domestic stats are similar to those of Shardul Thakur, the bowler he has been selected ahead of, but it's the extra pace of Saini that will have convinced the selectors that he's the right man for the SCG.
Pace is often regarded as key to success in Australia and Saini has plenty of it.
He regularly bowls in the high 80mphs and was clocked at 147.92kph (just under 92mph) when playing for the Royal Challengers Bangalore at IPL 2020 [CricTracker].
Saini is capable of swinging the ball, but is more of a hit-the-deck bowler, with much of his pace generated by his run-up and strong wrist position.
With David Warner returning to the Australia XI in Sydney, Navdeep Saini is likely to be tested in the early stages of his debut, but he has dismissed the attacking left-hander before in a tour match and he'll be hoping to extract as much pace and bounce as possible from the SCG surface.
Related Topics