Australia spinner Nathan Lyon has spoken about restrictions on athletes to follow covid-19 protocols and guidelines, and given bold advice to the Indian camp.
Ever since the pandemic wrecked havoc on the world, sporting events have been conducted with utmost safety and security. This involves players restricting themselves to their rooms before and after practice.
The bio-bubble does take a toll on anyone over long periods of time and Australia and India players who were a part of the IPL have been in this confined environment for quite some time now.
Meanwhile, India has cricket scheduled for the next six months. Players will go from one bio-bubble to another and the human mind can only take so much. It seems inevitable that some players will try and break free and violate protocol for a breath of fresh air.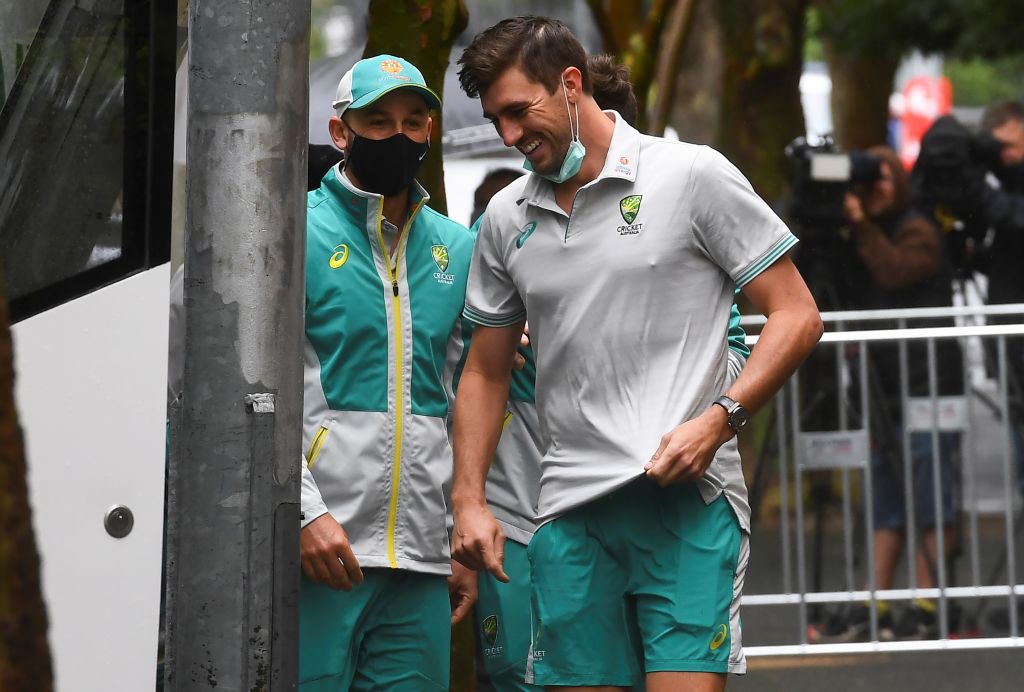 And that is exactly what five Indian players, including Rohit Sharma, did a couple of days back, as reported by the Times of India. They visited a restaurant where a fan picked up the cheque. The player gave him hugs and exchanged pleasantries which broke protocol and put everyone at potential risk.

After posing serious concerns over a violation of the protocol, the fan revoked the allegation over the hug. The five players are under observation in isolation.

Australia spinner Nathan Lyon has now spoken out on the issue to CricBuzz.
Lyon said, "I know there are a few people from both squads who have been in a bubble for close to six months now but in my eyes, it is a very small sacrifice for us to go out there and play the game we love and put a lot of smiles on a lot of people's faces around the world," he insisted while speaking to the media on Monday morning.

"In my eyes, we just have to suck it up, get out there and get on with it and play for our respective countries and make sure we are playing a really competitive brand of cricket." the 33-year-old added.
On the whole, playing any sport in these times is a grueling process. Feeling homesick, suffocated, and alone are just part and parcel of it. One must either get accustomed to this or it's better to excuse himself from the atmosphere and take a break, rather than putting the whole system at risk.
Related Topics