An unnamed India cricket team official has told Cricbuzz the side doesn't want to be "treated like we are animals in the zoo".
The comment came after five India players were accused of breaking coronavirus protocol during the Test series in Australia. However, all the India team have since tested negative for the virus.
India are due to take on Australia in Sydney in the third Test this week. Pictures of Hardik Pandya and Virat Kohli also went viral on social media with the players seen taking photographs with a fan without wearing masks.
Consequently, the Queensland government warned the Indian camp not to travel to Brisbane for the fourth Test if they weren't prepared to follow covid-19 restrictions (IndianExpress).
India cricket official: 'Tested negative'
However the India team official told Cricbuzz: "We think it's contradictory if you are going to allow fans to come to the ground and enjoy that freedom, and then ask us as performers to go back to the hotel and quarantine.
"This is especially after we've been tested negative for the virus. We don't want to be treated like we are animals in the zoo."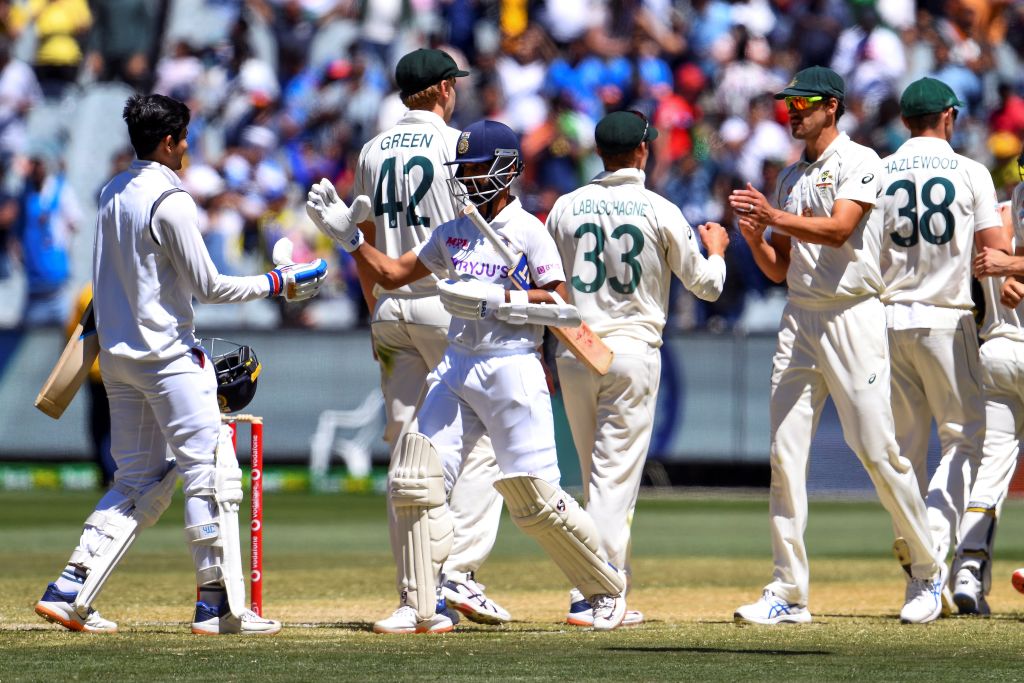 However, the official wants the series to proceed and for all players to follow the rules.
The official said: "Following rules and regulations when representing your country must be the utmost priority. Breaking them will lead to consequences.
"So far, there haven't been any major decisions against the alleged breach, so all is well. All in all, we hope the proceedings of the remainder of the Test series goes on without any more hiccups and hassles."
Australia captain Matthew Wade brushed aside the story, while spinner Nathan Lyon suggested everyone involved should "suck it up and get on with playing the game" (Cricbuzz).
Indian journalist Bharat Sundaresan confirmed India's management was taking safety and security seriously:
It certainly adds even more flavour to the series, which is deliciously poised at 1-1.
Related Topics