Pakistan is a nation that has shown the utmost passion and dedication to the game of cricket. They love and cherish the game to the fullest. Although they have faced a lot of ups and downs, they bounce back stronger.
Here at The Focus, we decided to remind fans of some of the best moments of Pakistan cricket in the last decade.
Asia Cup 2012
Pakistan initially won the Asia Cup in 2000. It took 12 long years to achieve the feat again. On March 22, 2012, Pakistan won the trophy with a thriller against Bangladesh (Cricinfo).

The trophy was the first of the major trophies Pakistan won in this decade and was memorable for fans.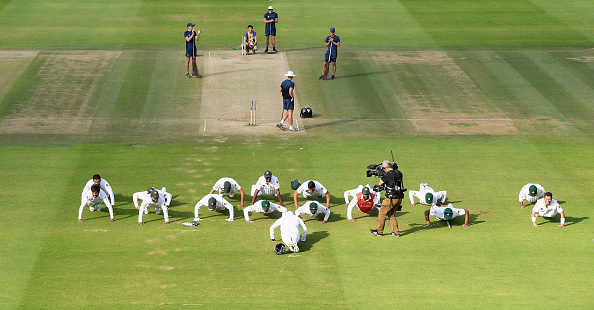 Lord's win celebration
Pakistan has an underwhelming record against England while touring, but Pakistan won the game at Lord's in 2016 by a margin of 75 runs (Howstat).

Previously, they had last won a game at the venue in 1996 (Howstat). The team commemorated the victory by doing push-ups. It made for a great photograph and was an unique celebration.
2017 Champions Trophy victory
Pakistani fans will cherish this moment more than any other. Firstly, the win came against arch-rivals India. Secondly, it was a thumping victory to show that they were not to be taken lightly. Finally, the first-ever champions trophy win in 19 years.

Having put 338 runs on the board, Pakistan won the game comfortably by bowling their opposition out for a measly 158. Pakistan were always on top and deserved the victory through and through.

Six whitewashes in the decade
Pakistan has had good success in bilateral series this decade. They have managed to win 24 series overall. Out of them, there were six whitewashes. Additionally, three were away tournaments (Howstat).

The wins came against Zimbabwe, Sri Lanka, West Indies, and Bangladesh (Howstat). It is always a confidence booster to clean sweep the series at an away venue.
Related Topics