The absence of cricket amid a balmy spell of weather is a blow for all those who love the sport.
Public health is quite rightly taking priority amid the global health crisis and the ECB has announced the professional game will be on hold until at least 1 July.
The lack of county and international action provides time for reflection, though, and in the case of England's selectors a chance to re-evaluate a deeply flawed approach to Test selection.
It's hard to fault the ECB's approach to white-ball cricket during the past few years. England clinched the ODI World Cup on home soil last summer, while a number-three ranking means they are also a force to be reckoned with in the 20-over format.
In contrast, things aren't quite as rosy in the red-ball game. They sit fourth in the Test Championship and ICC Rankings, a far from a disastrous spot to occupy in either.
Weakness
However, they have been aided by the relative weakness of other nations and there's little doubt England's Test squad is less settled and accomplished than their white-ball unit.
Ironically, a major contributing factor is a misguided insistence on selecting players for Test cricket on the basis of their displays in shorter-format internationals – Jason Roy, Adil Rashid and Jos Buttler for example.
All three are proven match-winners in ODI and T20I cricket, yet at the time of their Test call-ups none of them had truly earned their spot.
Roy was drafted in as an opener after a few strong scores batting further down the order for Surrey. The theory was he would bully new-ball bowlers as he regularly does in other formats.
Yet with his first-class average comfortably below 40, it was a risk never likely to come off.
Predictably, the hard hands and lack of foot movement that characterise his swashbuckling ODI knocks were exploited in the Test arena, with his solitary score of more than 50 in ten innings coming against Ireland.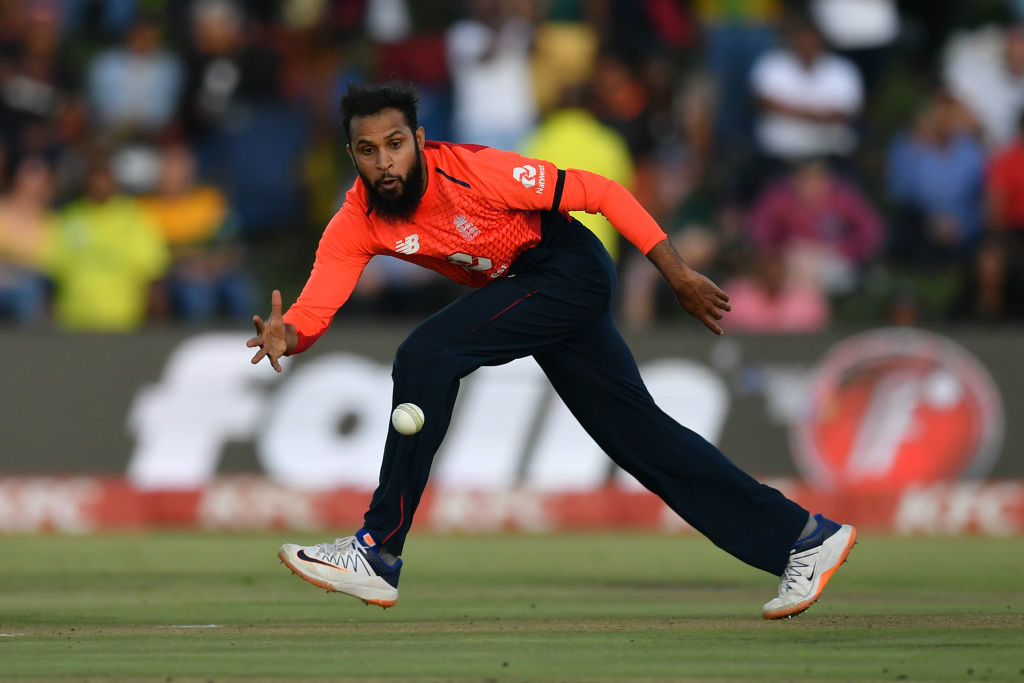 Rashid
Rashid is another who could be regarded as a failed experiment in the Test arena. He wasn't even playing first-class cricket for Yorkshire when he was included in the Test squad for a series against India in 2018. His selection was based entirely on his successes for England in white-ball cricket.
Yet there are fewer boundary riders in Tests and, crucially, often next to no pressure on batsmen to score quickly. Joe Root's reluctance to use the leggy suggested even the skipper was puzzled by his selection and Rashid hasn't been seen since recording match figures of 0-117 at Bridgetown in January 2019.
On the other hand, Buttler is still very much part of the Test set-up. A quintessential one-day finisher, the 29-year-old is a world-class white-ball cricketer who can score all round the ground and do a fine job with the gloves.
The problem is the selectors appear to be convinced he's also one of the country's best red-ball players, despite there being little evidence.
In more than 100 first-class matches, he has six hundreds at an average of little more than 32. His county four-day performances have never stood out, yet he was recalled to the Test team in 2018 after an 18-month hiatus.
Unsure
Since he replaced Jonny Bairstow, Buttler's contribution with the gloves has been decent but runs have been lacking. Buttler has passed 50 just once in his last 20 innings and looks unsure of his role while showing vulnerabilities against express pace, seam movement and quality spin.
Despite that the selectors' stubbornness ensures Buttler continues to make the XI ahead of Ben Foakes, who has higher Test and first-class averages, a wealth of England Lions experience, and is the more accomplished gloveman.
Sooner or later the selectors must realise picking players based on their white-ball efforts is not only flawed but more often than not a waste of valuable time.
Only a handful of stars, such as David Warner and Jasprit Bumrah, have burst on to the scene in the shorter formats and gone on to be top performers in the Test arena.
Star men
There are far more examples of failures than success stories. The likes of Sunil Narine and Aaron Finch, star men in other formats, have come up short.
Even the West Indies, who have had more than their fair share of selection dramas in recent years, have never picked limited-overs skipper Kieron Pollard for a Test match just because he can belt the white ball out of the stadium.
Test cricket and the shorter formats require wildly differing skill sets and only the very best are able to shine in all three. Ollie Pope and Jofra Archer aside, there aren't many run machines or prolific wicket-takers to come through the first-class system in recent years.
The fact remains that while the step up is as big as it has ever been, performances in red-ball county cricket are the most relevant when it comes to assessing a player's suitability for the ultimate form of the game.
Related Topics