South Africa batsman Dean Elgar has said he's looking forward to touring Pakistan after claiming the man of the match award in the Proteas Test victory against Sri Lanka, speaking to Cricbuzz.
South Africa's tour of Pakistan begins on 26 January and comprises two Tests and three ODIs. Pakistan is the only Asian country 33-year-old Elgar has yet to tour.
The Proteas romped to victory in the two-Test series against Sri Lanka. After winning the first Test by an innings and 45 runs, today they strolled to a ten-wicket win. South Africa lost against the same side in 2019.
Elgar: 'Awesome contest'
During the post-match presentation, Elgar said: "I'm looking forward to Pakistan.
"I've never been there before and it's the only Asian country where I've never played cricket. It is going to be an awesome contest.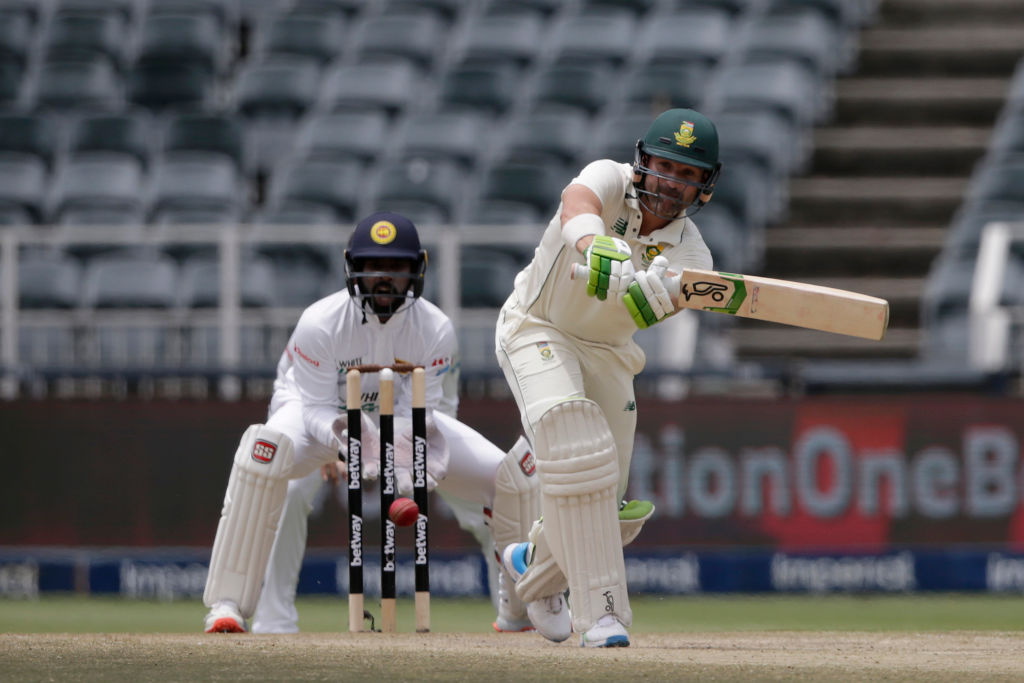 "I have had experience in Asian countries – but every cricketer must experience playing in Pakistan. It is going to be challenging."
Pakistan must find their mojo
After a brief breather, South Africa will travel to Pakistan with the confidence of a series win under their belt.
Pakistan, on the other hand, have been struggling in New Zealand with a number of their big guns missing. Pakistan need to regroup and find their mojo before taking on the Proteas.
If everything goes well for both sides, we will witness a full-strength Pakistan against an equally tough South Africa squad.
The last time this happened was in 2013-14, when both teams won a game each in a drawn series (Howstat).
We cricket fans expect the contest to be as challenging as Elgar described. There's no fun in a one-sided game.
Pakistan will be eager to use home advantage to win a series against this action-packed South African team.
Related Topics