The game of cricket comes accompanied by an ocean of records. We've seen the game evolve to take in Test matches, ODIs and even ten-over exhibition games. The Hundred has yet to come!
Numerous records can't be broken because of changes to rules or formats. However, here at The Focus we take a look at five records that can be broken but are so good it's highly unlikely!
Jim Laker – most wickets in a Test
At Old Trafford in 1956, during the fourth Ashes Test, England off-spinner Jim Laker took 19 wickets. Just one short of the perfect 20 wicket-haul.
The Aussies were reduced to a measly 84 in the first innings. The only wicket Laker failed to take was that of opener Jim Burke, who fell to Tony Lock.
In the first innings Laker picked up nine wickets for 37 runs. His performance in the follow-on was perfect, picking up all ten wickets for 53 runs from 51.2 overs.
Laker's brilliance led England to win by an innings and 170 runs (The Guardian). Laker's final match figures were an astounding 19 for 90.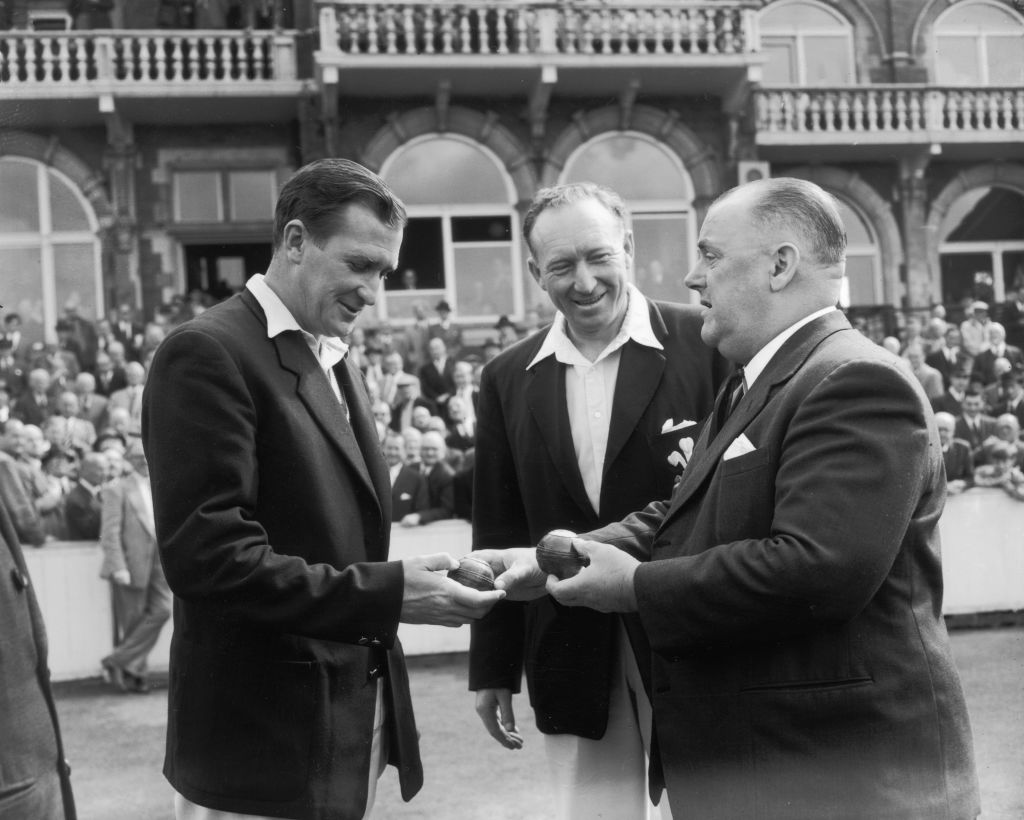 The closest bowlers have come to Laker's feat is 16 wickets in a match. Aussie pacer Bob Massie picked up match figures of 16 for 136 against England at Lord's in 1972 (Cricinfo).
Indian leggie Narendra Hirwani came close to matching Massie's feat with 16 for 137 against West Indies in 1988 at Chennai (Cricinfo). The remarkable thing about these two feats are Massie and Hirwani were both making their Test debuts!
In 1998, Sri Lanka legend Muttiah Muralitharan picked up 16 wickets against England at The Oval (Cricinfo). After taking seven for 155 in the first innings, Murali took an astonishing nine for 65 in his side's ten wicket win.
Another Sri Lankan, Rangana Herath, picked up 14 wickets against Pakistan at Colombo in 2014 (Cricinfo). Yasir Shah attained the same feat in 2018 against New Zealand at the DSC (Cricinfo).
Since all it takes is one wicket by any other bowler in the team, Laker's record looks likely to stand for a long time.
Sir Jack Hobbs – first-class runs and centuries
Jack Hobbs was an iconic player who has stamped his mark in first-class cricket. Hobbs holds two records that are unlikely to be broken.
Playing 500 first-class games is a feat in itself yet Hobbs managed 834. Nobody has scored more first-class runs than his 61,760 or more hundreds than his 199. Yes, you read that right, only one century short of 200 (Cricinfo).
Sir Donald Bradman – most runs in a Test series
You may have thought 'The Don' would appear here for his staggering Test match average (99.94). Well, that's a little predictable. We're talking about the Australia legend's record of the highest runs in a Test series.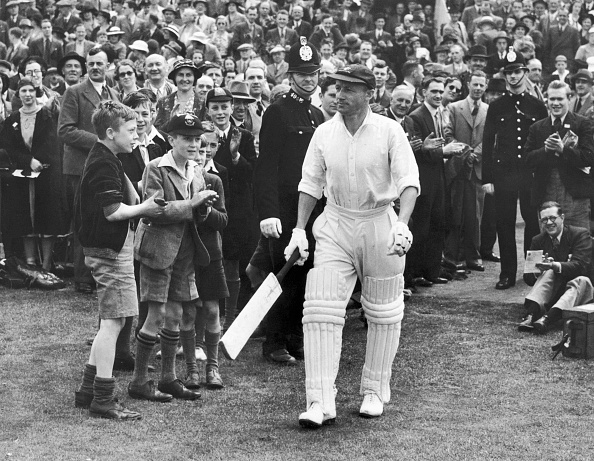 Bradman scored 974 runs in seven innings during the five-Test Ashes series in 1930 at an average of 139.14. That total included four centuries, with a highest score of 334 (Cricinfo).
Lawrence Rowe's dream debut
West Indies batsman Lawrence Rowe produced a Test debut every young cricketer dreams of. In 1972, Rowe made his debut against New Zealand during the first Test at Kingston. The then 22-year-old scored 214 runs in the first innings and 100 not out in the second.
Despite his performance, the match ended in a draw (Cricinfo). Nevertheless, scoring a double ton and a century on debut is an incredible feat.
The player who has come closest to matching Rowe's record is Pakistani batsman Yasir Hameed.
He scored 170 in the first innings and 105 in the second in the first Test against Bangladesh in Karachi in 2003. Luckily for Hameed his man of the match-winning efforts saw his side victorious (Cricinfo).
Rohit Sharma – ODI double centuries
The India opener has managed to score not one but three double centuries in ODI cricket (Cricbuzz).
He scored 209 against Australia at Bengaluru in 2013 during the seventh ODI of the Aussie tour. The hosts won the game comfortably by 57 runs (Cricinfo).
A year later, during the fourth ODI of Sri Lanka's tour of India, Sharma scored 264 in Kolkata. Sharma's heroics during the day-night match led India to victory by a massive 153 runs (Cricinfo).
Finally, during the second ODI of Sri Lanka's tour of India in 2017, 'Hitman' scored 206 not out against Sri Lanka. The men in blue won by another monstrous margin – 141 runs (Cricinfo).
It's hard enough to score one double ton in ODIs. Someone scoring four to beat Sharma's record may take some doing.
Related Topics