Arsenal suffered their second straight 1-0 Premier League defeat yesterday, going down late to Leicester.
Jamie Vardy's goal sealed all three points for the visitors, after Arsenal failed to make their dominance count in the first half.
Mikel Arteta has done great work shoring up Arsenal's defence during his reign so far, largely using a three-man backline.
But Tony Cascarino in the Times feels the Gunners boss needs to progress his approach on now, and says the likes of Pierre-Emerick Aubameyang are struggling to show their best form in the current setup.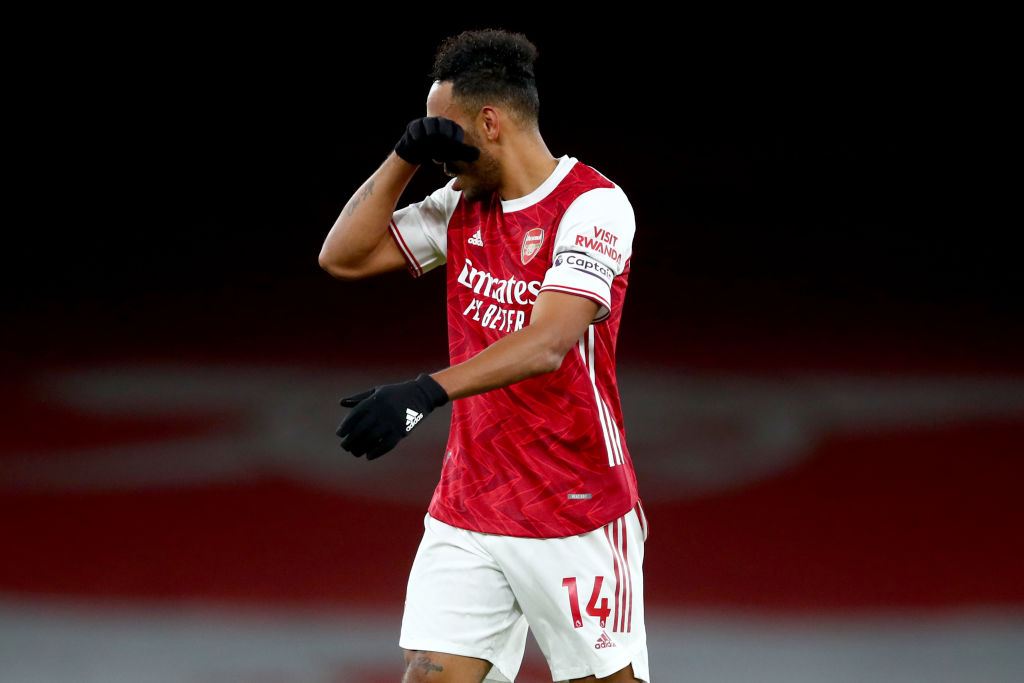 "The results of Mikel Arteta's diligent coaching are starting to become clear. Arsenal are looking more solid at the back, making fewer silly errors and pressing more effectively as a team.
"Every top team needs stable foundations but the next step is to add attacking flair.
"This regimented way of playing is helping Arsenal to get results against the likes of Liverpool and Manchester City but it is stifling the individual spark of players such as Pierre-Emerick Aubameyang."
The criticism feels slightly harsh in a match Arsenal dominated in terms of possession, but there is a lack of creativity in the Gunners ranks right now.
Arteta made great strides last season in terms of no longer making Arsenal a soft touch – which was a problem which had dogged the club for years.
It has come at the cost of creativity, with his pacy three-man frontline struggling when there isn't space in behind.
Thomas Partey might add spark in the centre of the park, but is he the man to lay on the chances the attack needs? Time will tell.
Aubameyang has shone in big cup matches out wide, but there may be times when he needs to play through the middle to give Arsenal that extra threat.
Related Topics