As Carli Lloyd and her USA teammates won bronze after beating Australia at the Tokyo Olympics, some are curious to know more about her love life off the pitch. Let's meet Carli Lloyd's husband Brian Hollins.
Who is Carli Lloyd's husband?
The Olympic and USA soccer player is married to Brian Hollins, who is a professional golfer.
Hollins seems keen to keep away from the spotlight as he isn't on social media, although he was previously reported to work at Trenton Country Club in New Jersey.
In 2015, he appeared alongside Lloyd in an interview with Sports Illustrated as he joked about how competitive she was.
While talking about joining her on the pitch, he said: "She is by far the most competitive person I know."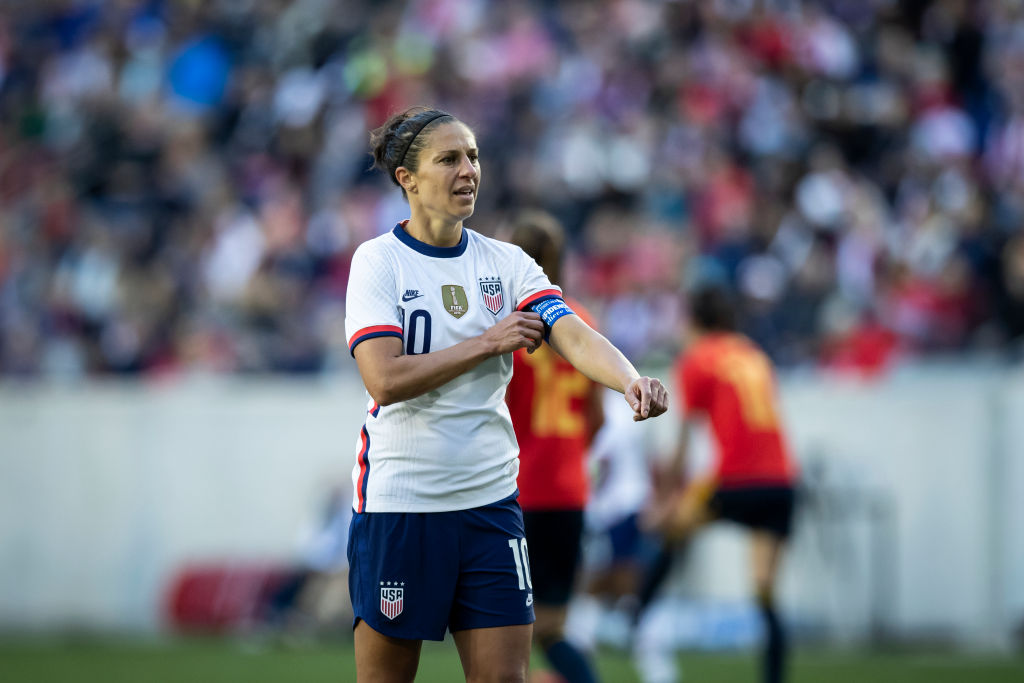 SPORTS: Olympic gold medallist Gong Lijiao cuts off interview after offensive questions
How long have Carli Lloyd and Brian Hollins been together?
Carli Lloyd and husband Brian Hollins are high-school sweethearts having started dating as teenagers.
Hollins proposed to the Olympian in 2013, with the couple tying the knot in November 2016 after the Olympic games in Rio.
Lloyd celebrated her fourth wedding anniversary on Instagram in November 2020 by sharing a moment from the couple's wedding day with her 1.1 million followers.
While reflecting on their marriage during the pandemic, she gushed: "2020 has been a challenging year in so many ways but, for me, I'll say it has been a blessing, eye-opening and the most special anniversary we have shared together in these 20 years."
Lloyd later added: "Happy four-year anniversary to the most selfless, caring husband I could ever ask for. You are the greatest gift I could have ever asked for in life. I love you."
EXPLAINED: Control Z series pays tribute to cast member Rodrigo Mejía
Do they have kids?
The couple have yet to start a family, although the soccer player has previously spoken about their plans for the future.
In an interview with TODAY in June, Lloyd admitted she and her husband wanted to start a family as she discussed what was next after the Tokyo Olympics.
She explained: "My husband and I want to start a family so that has to happen sooner rather than later."
Related Topics