Dominic Calvert-Lewin can have a similar impact to Cristiano Ronaldo because "he knows his body really well", Everton assistant manager Davide Ancelotti has told talkSPORT.
Davide, son of Toffees boss Carlo, added that Calvert-Lewin has "fantastic abilities" and is continuously improving himself on and off the pitch.
Monday marked one year since the Italian pair arrived at Goodison Park and the younger Ancelotti believes the club's leading striker is a cut above many others in the Premier League.
Davide Ancelotti paid the England international one of the highest compliments possible by comparing him to Juventus star Cristiano Ronaldo.
He explained both players have a certain control over their bodies that only very special players possess.
Calvert-Lewin 'knows his feelings'
"Of course, (Calvert-Lewin) is at the beginning of his way," said Ancelotti. "But, as I said, game by game I'm seeing big improvements. Also in training he is working very hard to improve.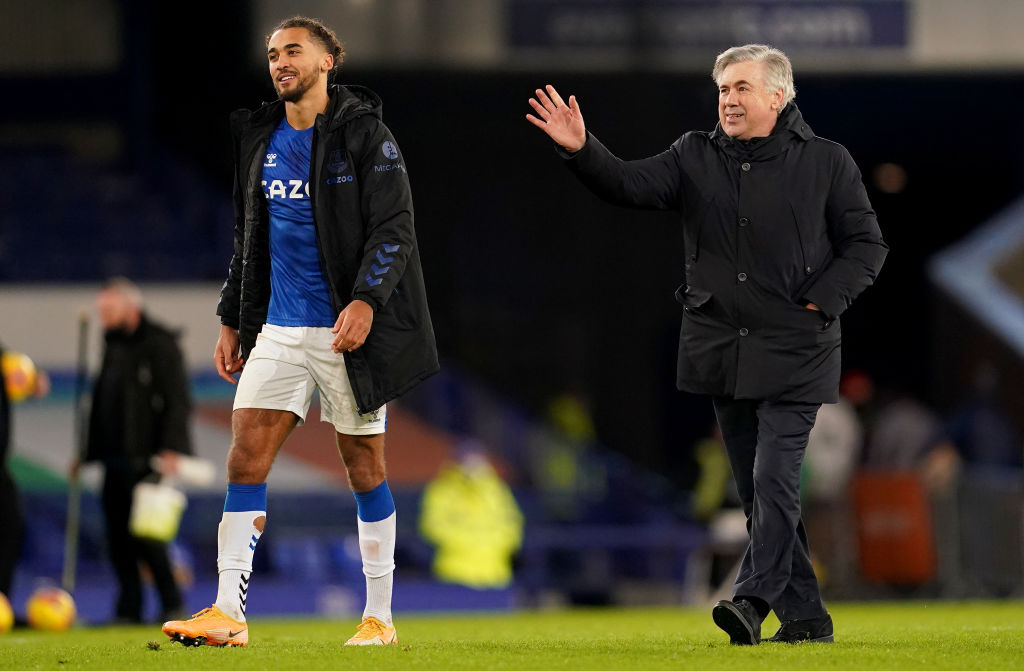 "The special ability he has, that all the big talents have, is he knows his body really well. He knows his feelings really well and that's not so common.
"For example, (Cristiano) Ronaldo was a player like this. He was able to understand his body."
Eye on the Golden Boot
In a stunning start to the Premier League campaign, Calvert-Lewin has 11 goals from 14 games. He is level with Tottenham Hotspur's Son Heung-min and Leicester City's Jamie Vardy, and two behind Liverpool star Mohamed Salah.
His form in front of goal has helped Everton climb to fourth in the standings, while the 23-year-old has added three further goals in two Carabao Cup games.
"He is a special player," added Ancelotti. "He has fantastic abilities.
"Game by game you can see his improvement and how he is able to make the difference in this league. It's not easy to make the difference."
Related Topics