As Brandie Wilkerson makes her Olympics debut at this year's Summer Games in Tokyo, we find out more about the Canadian beach volleyball player.
Brandie Wilkerson, 27, came to the sport later in life, making her professional debut at the age of 22. Brandie had been playing indoor volleyball since the age of 17, she even played at York University and was named York Female Rookie of the Year as a freshman and was twice a CIS All-Canadian. She made the transition to beach volleyball after watching the Canadian teams play at the London 2012 Olympics.
It comes as no surprise that Brandie is naturally athletic and has ended up in a professional sporting career, as she has followed in the footsteps of her parents. It turns out that both of Brandie's parents were also athletes! Let's get to know the Wilkerson family better.
TRENDING: Basketball fans shocked as they learn Sue Bird and Larry Bird are not related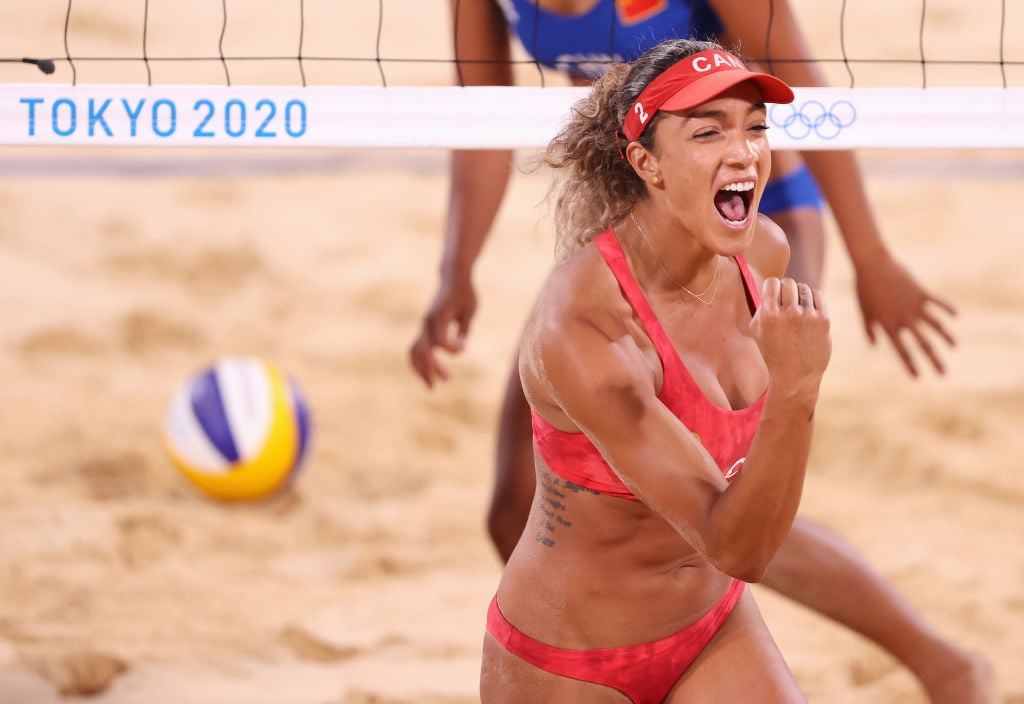 Who are Brandie Wilkerson's parents?
Stephanie Vuilleumier and Herb Johnson Wilkerson
Brandie is the daughter of Stephanie Vuilleumier and Herb Johnson Wilkerson. The sporting couple also have two sons, Travis and Luc, and another daughter called Naomi. Brandie is the eldest sibling.
Travis is also an athlete and plays professional basketball in Switzerland.
The family are incredibly close and often post about each other to social media. They are all based in Canada.
TRENDING: Jason Momoa lookalike fools fans in new Lil Nas X video
Let's get to know Brandie's father
Brandie Wilkerson's father is Herbert "Herb" Johnson Wilkerson. He played varsity basketball at the University of Tulsa and later was an NBA draft pick for the Cleveland Cavaliers.
Later, Herb played professional basketball in Switzerland and Japan, where Brandie's mother is from. It is unconfirmed what team Herb played for while in Europe or Asia.
"My family is very athletic and very talented and I'm blessed to be born with those genes," Brandie Wilkerson said. "I got the springs from my Dad, and the muscles from my Mum," she continued.
And what about her mother, Stephanie?
Stephanie Vuilleumier is also an athlete and was a national runner in Switzerland. She was also a two-time Ironman finalist.
Stephanie also works as a flight attendant, according to her Instagram bio. In her bio, she describes herself as a "free spirit." This is reflected in the images she posts, which tends to be of the adventure the Wilkerson-Vuilleumier family goes on.
Related Topics