The BBC presenter has gone down a storm while covering the European Athletics Championships. Here we find out more about Jeanette Kwakye and her husband's family.
The European Athletics Championships are currently taking place in Munich, Germany.
Diving, gymnastics and athletics dominate the multi-sport event, which quickly followed on from the 2022 Commonwealth Games.
The event runs from August 11 to 21, and the BBC has been right with us throughout. BBC Sport's Jeanette Kwakye has been an excellent addition to the coverage and fans naturally want to know more about her.
FEATURED: Meet BBC's athletics commentators at the 2022 European Athletics Championships
Who is Jeanette Kwakye?
Jeanette Kwakye is a former Team GB sprinter who hails from Chingford in the UK. She won a bronze medal in the 4x100m relay at the 2002 World Junior Championships. Her athletics club was Woodford Green Essex Ladies.
She turned professional in 2005 and won British championship medals in the 100m and 200m in 2007.
Kwakye made it to the 100m final in the Beijing Olympics in 2008, finishing sixth. She was the first British woman in 34 years to make the final.
She became the 100m women's British champion in 2011 but injuries derailed her career as she missed her home Olympics in London in 2012.
Having retired from athletics, Jeanette is now a qualified journalist and works for the BBC, Sky Sports and Channel 5. Kwakye graduated from the University of Loughborough with a degree in politics and economics.
She reports and presents on Olympic sport for BBC Sport and has covered European, World and Commonwealth games.
Jeanette has also worked for Channel 4, featured on the One Show, and written for national publications such as the Guardian. She was awarded an MBE for services to sport and broadcasting in the Queen's Birthday Honours in 2021.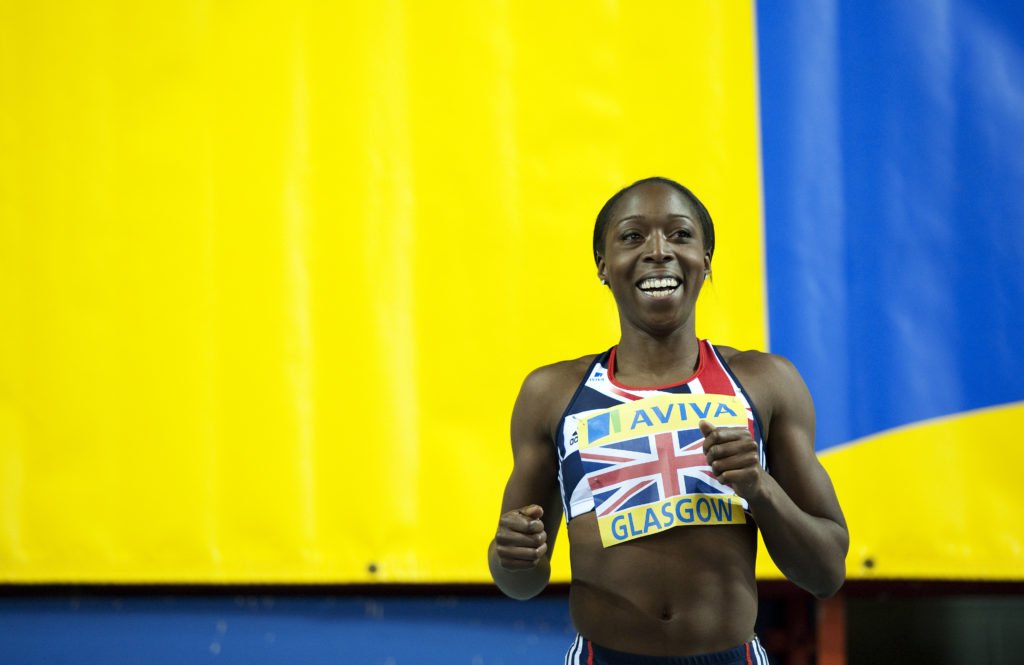 Jeanette Kwakye and her husband have two children
Jeanette Kwakye's husband, Tokunbo, is also a journalist and hails from Nigeria. The couple tied the knot in 2016 in front of plenty of friends and family:
They have two children together, a son and a daughter.
Tokunbo stays off social media but Jeanette often shares snaps of her children. In 2019 she shared a photo with her eldest child and the arrival of her new baby daughter, Temma, which means 'one who has a good heart'.
"Welcome to the world baby girl," she wrote on Instagram. "Last week we added another angel to our gang! I was pretty low key during this pregnancy so it may be a surprise for some. No particular reason, but I couldn't be more proud to share our joy now she's here!"
Background, family and parents
Kwakye's parents were both born in the Brong-Ahafo region of Ghana, with the family moving to England in the early 1980s. The Evening Standard reported in 2012 that her mother, Rose, is a cardiac nurse while her father Michael works for a mail firm.
"I come from a very close-knit family, who have supported me through the highs and lows of my career," Kwakye said in 2012.
"I'm extremely close to my parents and pop home with my brother and sister for family meals and catch-ups as often as possible. If I get stressed out, I can always go home for a cup of tea. But my mum's the real hero, she saves people's lives."