WWE fans have conjured up a rumour that pro wrestler Bayley is pregnant, as she sits out of the ring for the coming "nine months." But what injury could Bayley have obtained that would see her benched for approximately three-quarters of the year?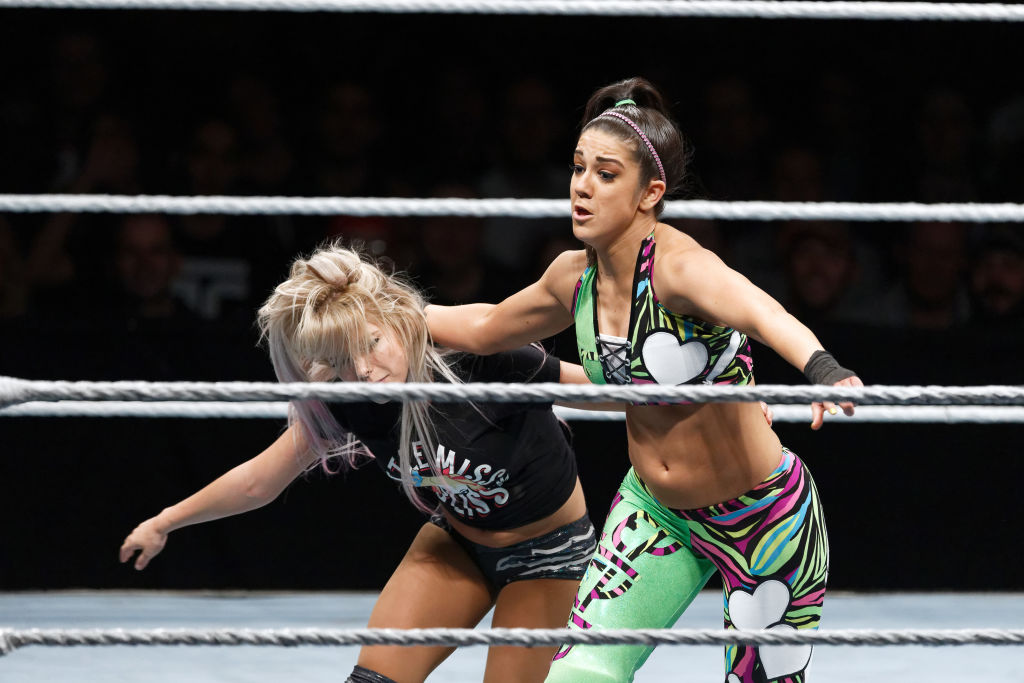 Bayley out of WWE for "nine months"
Headlines regarding Bayley's injury have included the fact she'll be out of training for "nine months." As soon as those words are uttered, pregnancy instantly comes to mind.
Being a very specific timeframe for recovery, some fans speculated that this was a cover-up for a potential pregnancy. One social media user speculated that Bayley was indeed pregnant, with the father being fellow wrestler Big E, and that the injury was just a pretence. This, of course, is false. As another retorted: "If Bayley was pregnant don't y'all think she'd say that?"
As the headlines being shared about Bayley's injury, including from the official WWE Twitter page, share no details on what happened, this leaves room for speculation. Bayley is not pregnant, as far as we know. Her injury is genuine.
MUSIC: DC rapper Lil Neff dead at 21
No, Bayley is not pregnant!
Bayley – real name Pamela Rose Martinez – is not pregnant as of July 2021.
Bayley's injury is reportedly legitimate. She is thought to have suffered an ACL injury, with nine months as her expected recovery time. So, that's the rumour bust!
As another defensive fan pointed out, if Bayley was pregnant, she wouldn't just be out of action for the duration of her pregnancy. It would be followed by a period of recovery, likely breastfeeding, then a return to training. If Bayley was out of action, it would be more like a year off, not nine months.
In the past, when WWE players have become pregnant, they have announced it publicly. This was the case with pro wrestlers Becky and Lacey. If Bayley was with child, there would be no reason to hide that information.
TRENDING: Competitive eater Miki Sudo has a bun in the oven
But has Bayley said anything about her injury?
As of yet, Bayley has not offered a comment on why she is out of action for the next nine months. She has, however, jibed at her replacements.
Bayley tweeted on 10 July 2021: "It took 2 bad a**es to (TRY TO) fill my void on #smackdown. Congrats #Nox and #Shotzi. See you idiots soon"
She followed this up with: "Shotzi, Nox, AND Toni??!! All to just (TRY TO) replace lil ol me?!???? Nice try y'all. Congrats Toni Storm. Keep it warm for me"
Related Topics