Tottenham Hotspur defender Sergio Reguilon has claimed the club has installed golf holes at its training ground to make loan signing Gareth Bale feel at home, speaking in an interview with Spanish radio station Cadena SER.
The Welsh forward's obsession with the sport saw him nicknamed 'the Golfer' during his time at Real Madrid.
And it seems not much has changed since his return to north London.
Bale happy to be back
After seven years away Bale was able to secure a return to Tottenham Hotspur on loan this summer.
Towards the end of his time in Madrid, the perception was he was unhappy after falling out with manager Zinedine Zidane.
But Reguilon, who also joined Spurs from Real Madrid in September, revealed the return to north London seems to have put the spring back in Bale's step.
"He's really happy," the Spain international said. "I notice a difference. The language is everything for him.
"He speaks Spanish well. It's not bad, a bit like my English. But communication, the habits, mean he's happier in England."
The hole nine yards
It's not just the language that has improved Bale's mood, though.
Reguilon revealed Tottenham have gone to extraordinary lengths to ensure the Welshman is enjoying his time back at White Hart Lane.
"What most surprised me is at the training ground there are golf holes," Reguilon revealed.
"I asked and they told me they were put there for (Bale). They're short holes, maybe 30 metres. I couldn't believe it!"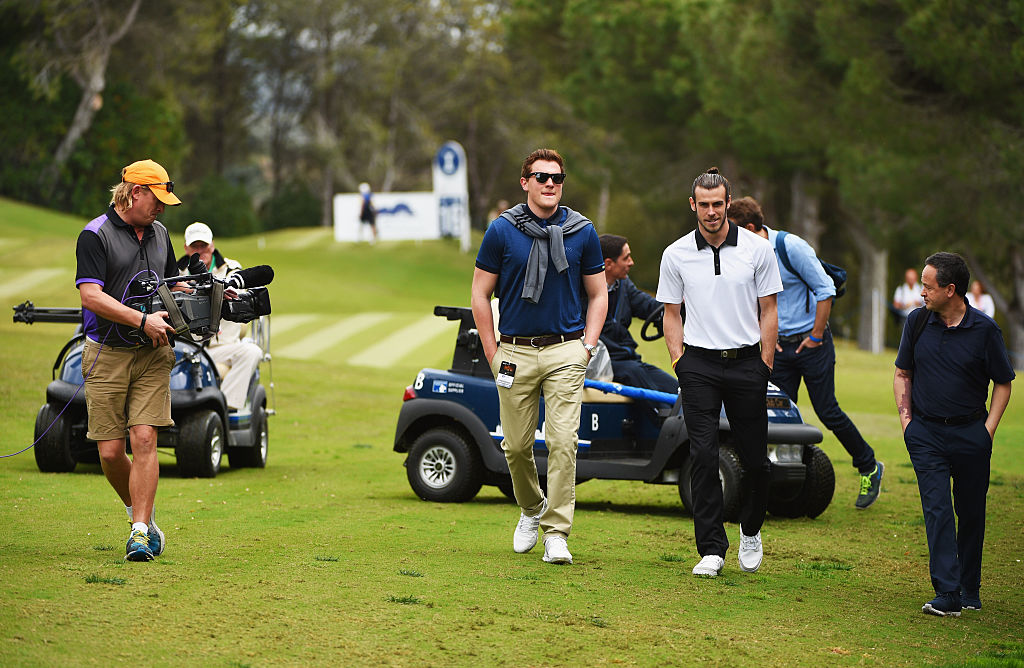 Wales, golf, Madrid
Bale is known to be a golf obsessive.
He once drew scorn from sections of the Real Madrid fanbase after posing in front of a flag that read 'Wales, golf, Madrid. In that order'.
However, Spurs have denied the holes were installed specifically for Bale.
Related Topics