Pierre-Emerick Aubameyang should give up the Arsenal captaincy in a bid to rediscover his form, pundit Andy Townsend has told talkSPORT.
Townsend believes the striker should hand the armband to one of his teammates amid the club's miserable run of form.
The Gunners have made their worst start to a season since 1974/75. Manager Mikel Arteta has overseen only four wins from 14 games.
Much of that misery has been piled on to Aubameyang. The striker has only three league goals to his name this season.
Goals key for club and player
Former Chelsea and Aston Villa man Townsend believes Aubameyang has become a different person since signing a new contract in September.
Townsend said: "Since they gave him his deal, since he's become captain, (Aubameyang) looks like a different man.
"All this stuff where he's drifting out wide and crossing balls for others, I don't get that.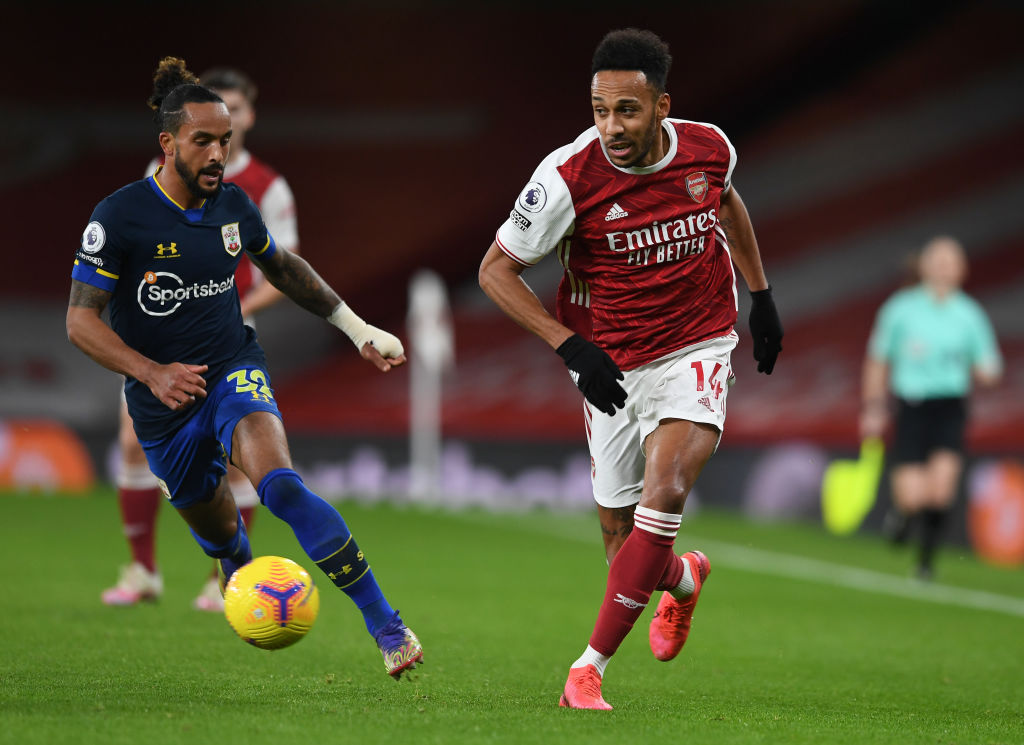 "They tried to find a solution for that recently but his own performances have been so off the pace it has made it difficult for Arteta to continually play him there.
"I'd say: 'Listen, if it's going to help you, give the armband to someone else if it's going to get you back to the man that you were.' And then do it."
Aubameyang – dramatic drop in form
The Gabon international hit 29 goals in 44 appearances in all competitions last season.
And Townsend believes the only way the striker can inspire his side is by scoring goals on a regular basis.
He said: "The best way Aubameyang can lead is not by trying to clench his fists and going up to players and sticking it in their faces, it's to put the ball in the back of the net.
"Do what he does naturally. That's the best way he can lead."
Related Topics