Athing Mu has won the 800m world title after taking gold at the World Athletics Championships. People now want to know about Athing Mu's family, parents, as well as her ethnicity.
Last year, Athing Mu won the Olympic gold medal in Tokyo after finishing with a time of 1:55.21 in the women's 800m.
The time was a new USA record. It was also the first time an American woman had won the 800m since Madeline Manning in the 1968 Olympics.
"Coming here, I came with a medal mentality," Mu said. "I came here wanting a medal."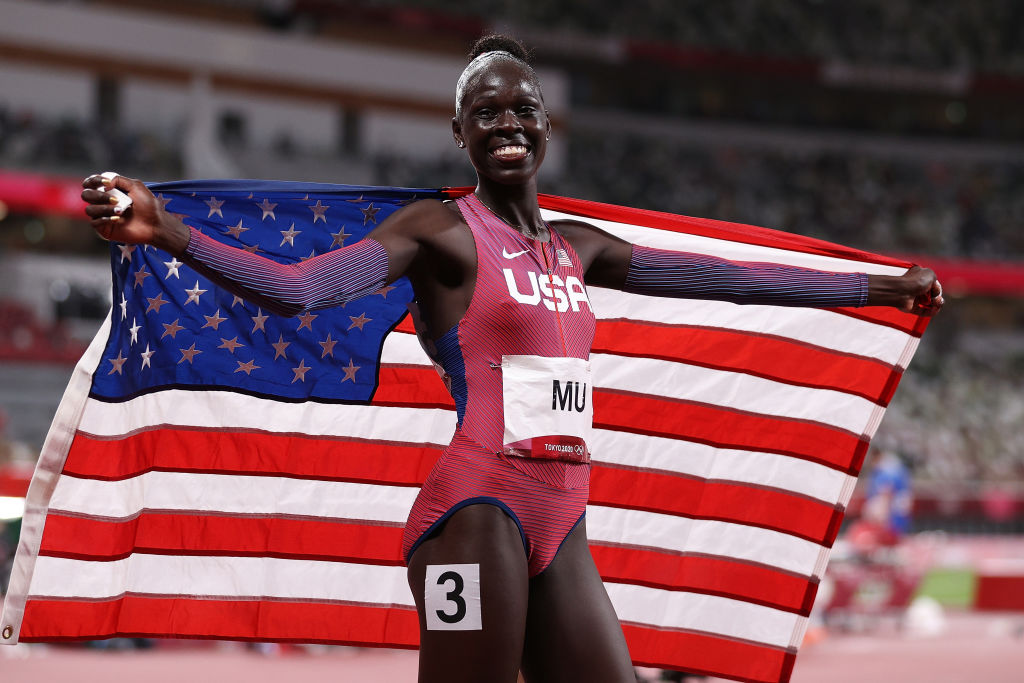 Mu wins 800m world title
Mu also set the world U20 record in the women's indoor 800m in early 2021 with a time of 1:58.40. Great Britain's Keely Hodgkinson took the silver in the Tokyo final with Mu's fellow Team USA athlete Raevyn Rogers taking bronze.
At the World Athletics Championships, Mu was able to add a world title to her resume, finishing ahead of Keely Hodgkinson once again.
Hodgkinson was ahead with 700m to go by 0.03 seconds but Mu rallied in the final 100m to just finish ahead of the Brit.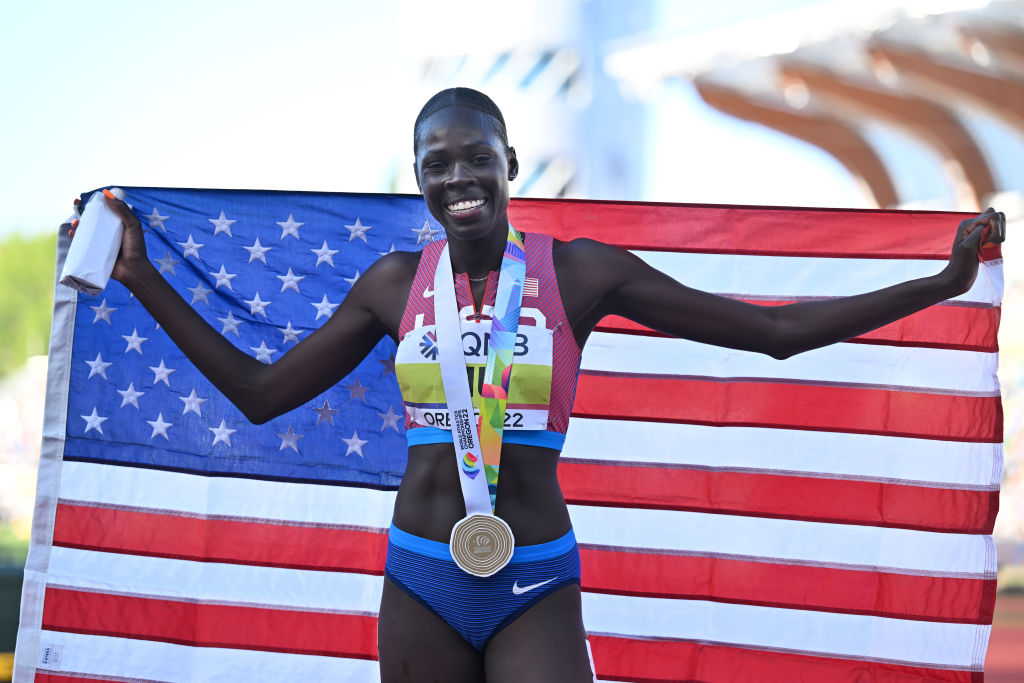 What is Athing Mu's age, nationality, and ethnicity?
Athing Mu is a 20-year-old middle-distance runner from New Jersey, USA. Her nationality is American, the nation she represented at the Olympics and World Athletics Championships.
However, Mu's parents are from Sudan and emigrated to the US when she was younger.
Mu's family is of South Sudanese heritage.
The gold medallist comes from a big family
Mu is part of a very big family. She's the second youngest of seven children and was the first of her siblings to be born in the US.
Her older brother, Malual, runs track at Penn State University. Mu's father reportedly serves as a seafood processor and works in the Pacific Northwest.
Her mother is a worker in a warehouse. Athing's parents divorced in 2003.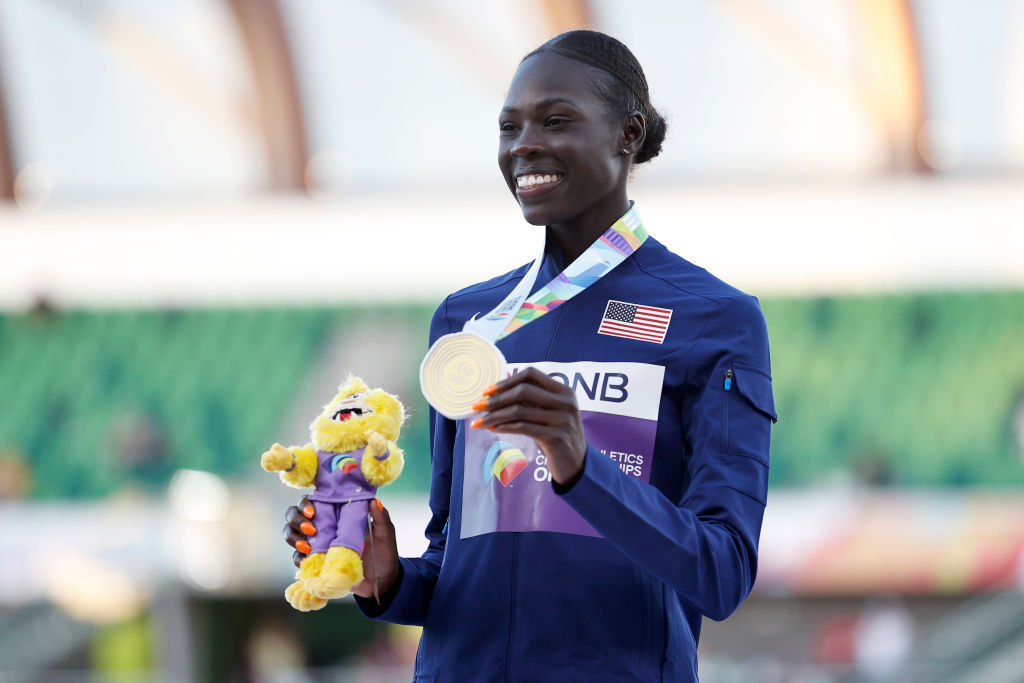 More on Athing
According to her official Olympics page, Mu listens to Determinate and Turn Up The Music from Disney Channel movie Lemonade Mouth before races.
According to the Team USA official bio, she is a "fan of the TV show Grey's Anatomy, plays the tenor saxophone, enjoys DIY projects and photography, creates YouTube videos, and wants to own a farm when she gets older!"