Swedish pole vaulter Armand Duplantis won gold at the Tokyo Olympics last year. On 25 July, he broke the pole vault world record. Following his victory, fans are curious to know about Armand Duplantis' girlfriend, model Desiré Inglander.
Armand Duplantis, who also goes by the name Mondo, is a pole vaulter who represented Sweden at the Tokyo Olympic games last year.
Duplantis is the son of former US pole vaulter Greg Duplantis, was already a world record holder after clearing 6.18m in February last year. At the Tokyo Olympics last he continued his success in pole vaulting as he won gold with a winning leap of 6.02m.
At the World Athletics Championships in July 2022, the 22-year-old broke the world record with a jump of 6.21 metres to win the gold medal.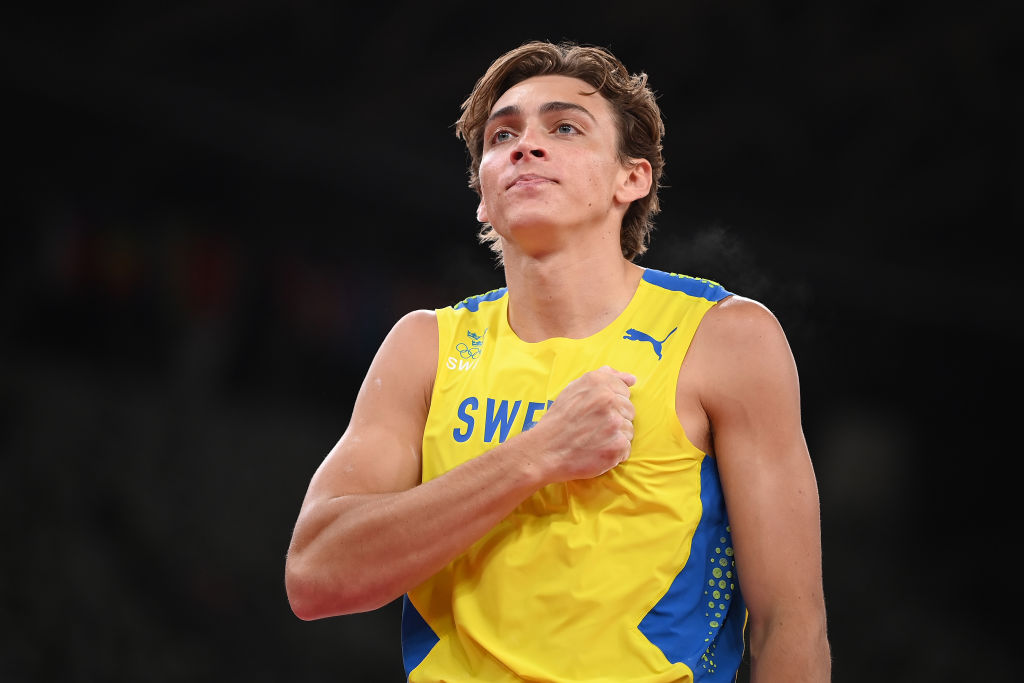 Meet Armand Duplantis' girlfriend Desiré Inglander
The Olympian is dating Swedish model Desiré Inglander. The couple went Instagram official with their relationship earlier this year, in March.
As per her Instagram bio, Inglander is signed to the Voce Model Management and talent agency Ksting.
Inglander often shares behind-the-scene moments from her modelling career on Instagram, YouTube and TikTok.
How did they meet?
Armand Duplantis and girlfriend Desiré Inglander are said to have first crossed paths during the Swedish festival of Midsummer last year.
While talking to Swedish newspaper Aftonbladet in February, he explained: "It is true that I found love. We first met on Midsummer Eve last year and were together until the end of summer, and now it's probably gotten more serious."
He also told Sportbladet, "She probably did not think I had good intentions at the start. I had to prove it.
"But if I were in her position, I would not trust someone straight away. You have to prove it with actions and not just words. I had to prove over time that I was a respectable young man, ha! And that I would treat her with respect. It won her over, I think."
Duplantis shared a snap alongside Inglander during this year's festivities to his Instagram as they celebrated their relationship.
Earlier this year, Olympics.com reported that Duplantis moved into a Stockholm apartment with girlfriend Desiré Inglander shortly after Tokyo.
They have an apartment on Kungsholmen Island in the Swedish capital. Duplantis told UNT, as reported by expressen.se, "I have always thought Stockholm is a nice city. My girlfriend is there and it's so nice in the summer.
"I really like the area. I have been there a lot because her family lives in the area."
Desire was there to watch her boyfriend break the world record at the World Athletics Championships recently. She uploaded the moment he broke the record to social media before sharing a kiss with him: