Liverpool's Andy Robertson will miss Scotland's next international, the game against the Czech Republic on Wednesday night.
The reason? He was booked in the 1-0 win over Slovakia and is suspended for the Nations League tie.
That means the Scotland captain doesn't need to play his third international of the week and can get a bit of a break before Liverpool take on Everton at Saturday lunchtime.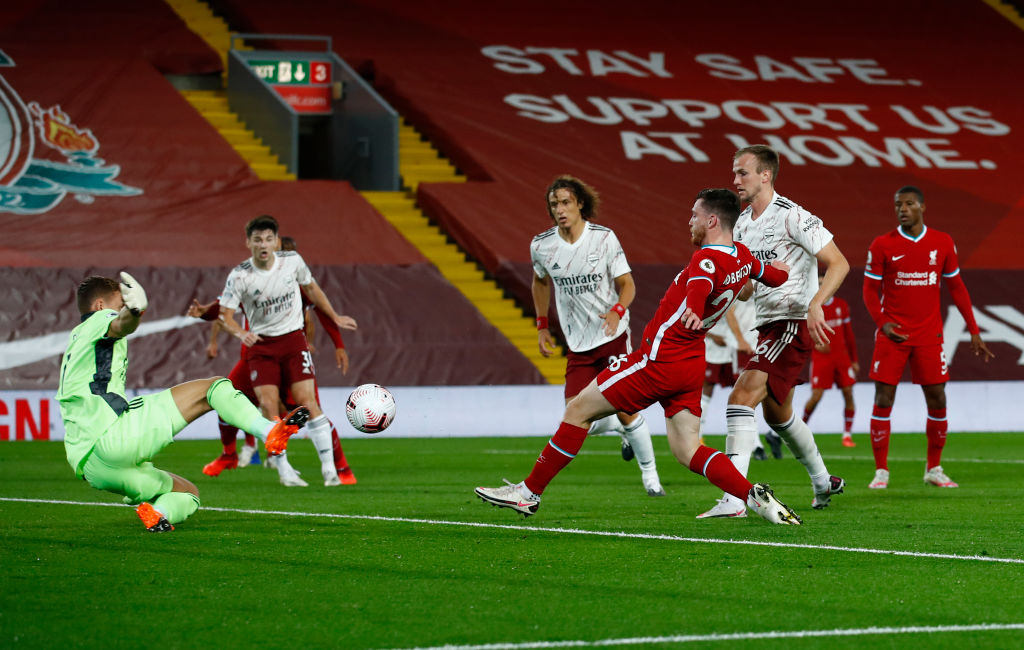 He would never say it publicly, but Liverpool boss Jurgen Klopp might secretly be pleased Robertson is ruled out of the Scotland game.
Derby will be stern test
That is because the Merseyside derby is likely to provide Liverpool with a very stern test. Don't forget Everton are proudly sitting at the top of the Premier League table and are playing with plenty of confidence.
Liverpool are also coming into the game on the back of the 7-2 defeat to Aston Villa. That might have been a bizarre result but Jurgen Klopp will want Liverpool to get the result out of their system as soon as possible.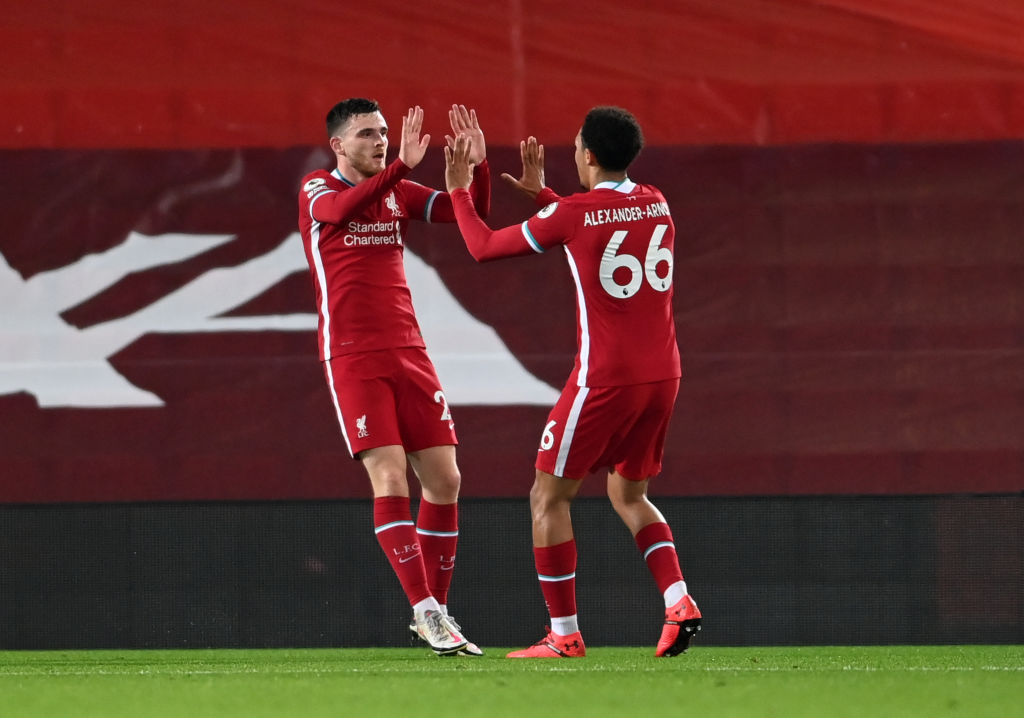 That will mean getting a good result against Everton. The chances of getting that result will increase if Liverpool's players return from international duty unscathed.
Maintaining fitness
Luckily for the Reds, Robertson has no further part to play for Scotland this week. He can concentrate on maintaining his fitness for the derby against Everton.
It is a big game for both of the city's Premier League clubs. A win for Everton means they should be considered a contender for the top four at least. A defeat would open old doubts about a successful season.
As for Liverpool, a win would put their defence of the title back on track. A defeat would perhaps indicate they haven't got the Villa defeat out of their minds yet.
Either way, it promises to be a very interesting game, and arguably the biggest Merseyside derby in years.
Liverpool's hopes of getting a good result will be greatly enhanced by the presence of Robertson on the pitch. That's why they may feel his international suspension is no bad thing.
Leeds double injury blow likely means Anfield back four will face Wolves
Ledley King posts message on Twitter to celebrate 26 years at Tottenham
Roy Keane criticises Marcus Rashford's body language on England duty
Related Topics