So often football players make the move to Old Trafford, in the hope of winning silverware or getting a standing ovation at the so-called 'Theatre of Dreams'. However, players that were once held in high esteem and met with resounding applause, are now greeted with relentless boos.
Due to a combination of disappointing performances, ruthless managers or even a lack of experience, marquee-signings can also find themselves frozen in the limelight, with the curtain prematurely crashing down on their once-promising Manchester United careers.
A handful of players have auditioned for a starting place this season under boss Ole Gunnar Solskjær, but haven't managed to earn a role in the 25-strong director's cut, and have been forced to make a name for themselves elsewhere.
Three of which, have had stellar terms on-loan, providing them with a much needed morale-boost and an opportunity to express themselves without the restraints of the ever-present pressure of the Old Traford club, whom they should leave if they want to continue having a competitive football career.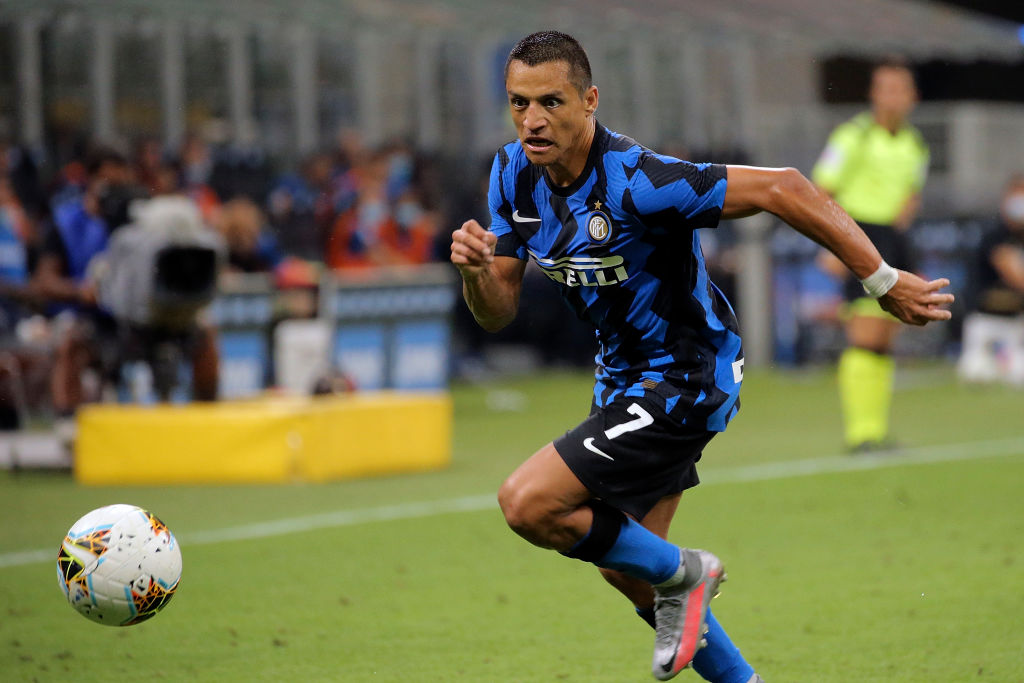 Alexis Sanchez – On-loan at Inter Milan
Who would have thought that the same Alexis Sanchez, who performed a rendition of the club's anthem in the iconic transfer-announcement video, would be hitting the wrong chords for Solskjær the following campaign?
The 31 year-old made 18 appearances in all competitions in the second-half of the 2017-18 campaign for José Mourinho, where he started in all but two of the 14 league matches remaining. Under Solskjær, who replaced the Portuguese at the helm in December 2018, Sanchez has only played 15 times overall and was sent out on-loan to Inter Milan at the beginning of this campaign.
The move to the San Siro has been a positive one for the Chilean, thriving under the management of Antonio Conte alongside former Red Devils teammates Ashley Young and Romelu Lukaku. He has averaged a goal or a assist in every two matches by accumulating 14 goals in 28 appearances (scoring four goals and providing 10 assists), despite suffering with peroneal tendonitis between October and December.
There is much uncertainty regarding the future of the Chilean, whose United contract expires June 2022, especially with the growing influence of youngsters Daniel James and Mason Greenwood. However, with the Serie A outfit reportedly eager to make the loan move permanent, Alexis Sanchez should definitely consider staying put in Milan, if he wants to guarantee more game time.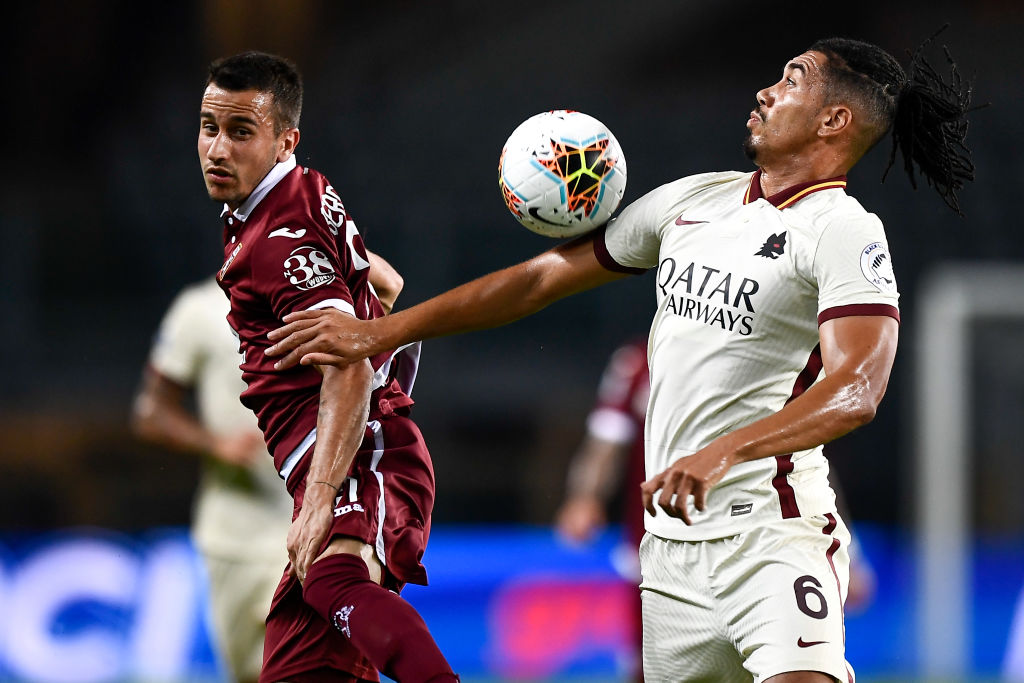 Chris Smalling – On-loan at Roma
Chris Smalling has seemingly lost his place in the heart of defence since the alleged £80 million acquisition of Harry Maguire. The defender has fallen down the pecking-order at the club behind the former Leicester City defender, Victor Lindelöf and Eric Bailly, and subsequently joined Roma in August.
The centre-back, like Sánchez, has excelled in Serie A albeit for Roma – becoming a first-team regular at the Stadio Olimpico. The 30 year-old has featured 36 times in all competitions and has been solid at the back, helping to keep nine clean sheets overall, while also causing havoc in the oppositions' box with three goals and two assists.
Smalling's Manchester United future seems to be in doubt due to Solskjær favouring his younger defensive alternatives, but Roma boss Paulo Fonseca is reportedly desperate to sign the Englishman on a permanent basis.
Should the defender commit long-term to I Giallorossi, he could take pleasure knowing he is part of a club, whose fans cherish loyalty. Despite not starting his career at the side, Smalling could join former players like Francesco Totti and Daniele De Rossi and be adored for many years to come.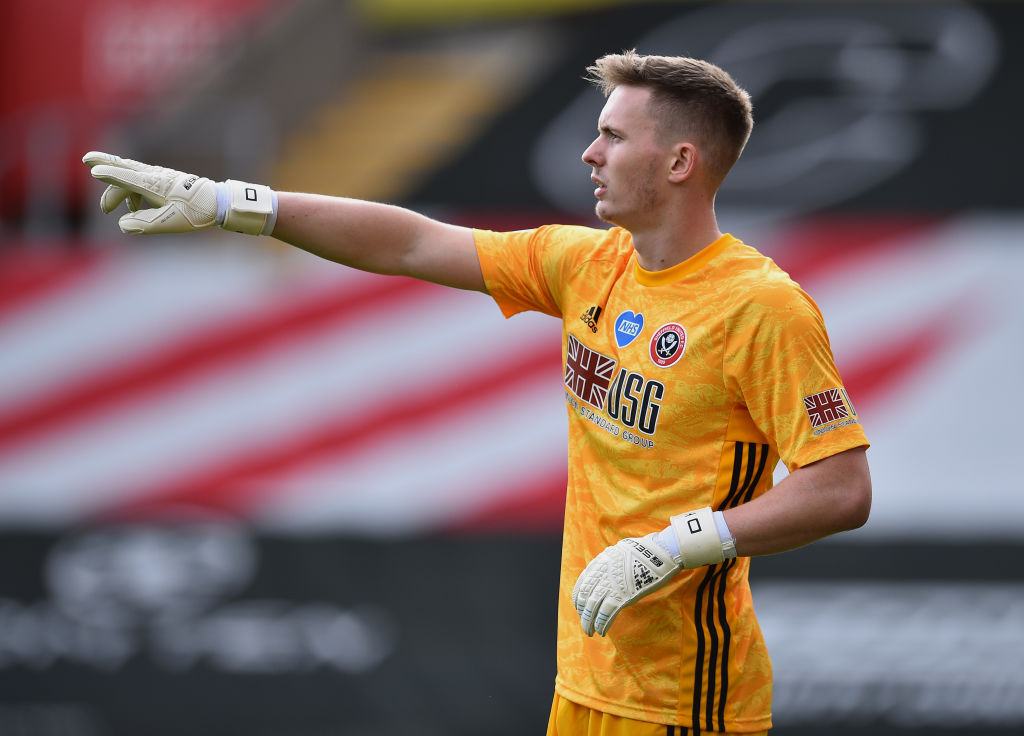 Dean Henderson – On-loan at Sheffield United
Goalkeeper Dean Henderson would certainly provide fierce competition with his parent-club's number one 'keeper David de Gea. The Englishman kept 21 clean sheets from 46 appearances in the Championship, before matching De Gea with 13 in the English top-flight this campaign.
The 2018 Golden Glove winner is still regarded as one of the league's best 'keepers, and despite some uncharacteristic errors, the Old Trafford side will be unwilling to condemn their number one to the bench, at the expense of a less top-flight experienced 'keeper.
With the European Championships taking place next summer, however, Henderson will want to play regular first-team football if he wants to cement the number one spot for England.
Chelsea are searching for potential replacements for under-performing 'keeper Kepa Arrizabalaga and have been linked with Henderson. The Englishman would fit the bill at Stamford Bridge and would be ideal for Frank Lampard's youth-centred project.
With a more consistent goalkeeper, The Blues would undoubtedly improve on their second-worst defensive record in the Premier League, although, it seems unlikely that Manchester United would sell Henderson to a direct rival.
Related Topics