Long Beach featherweight A.J. McKee is proving that he should be considered among the best in the world, as he beats Patricio Freire, the most decorated champion in Bellator history.
On Saturday, 31 July 2021, McKee took home the win, as well as the $1 million grand prize and Freire's long-held featherweight title.
With that influx of cash, you might be curious as to A.J. McKee's net worth now. Let's take a look.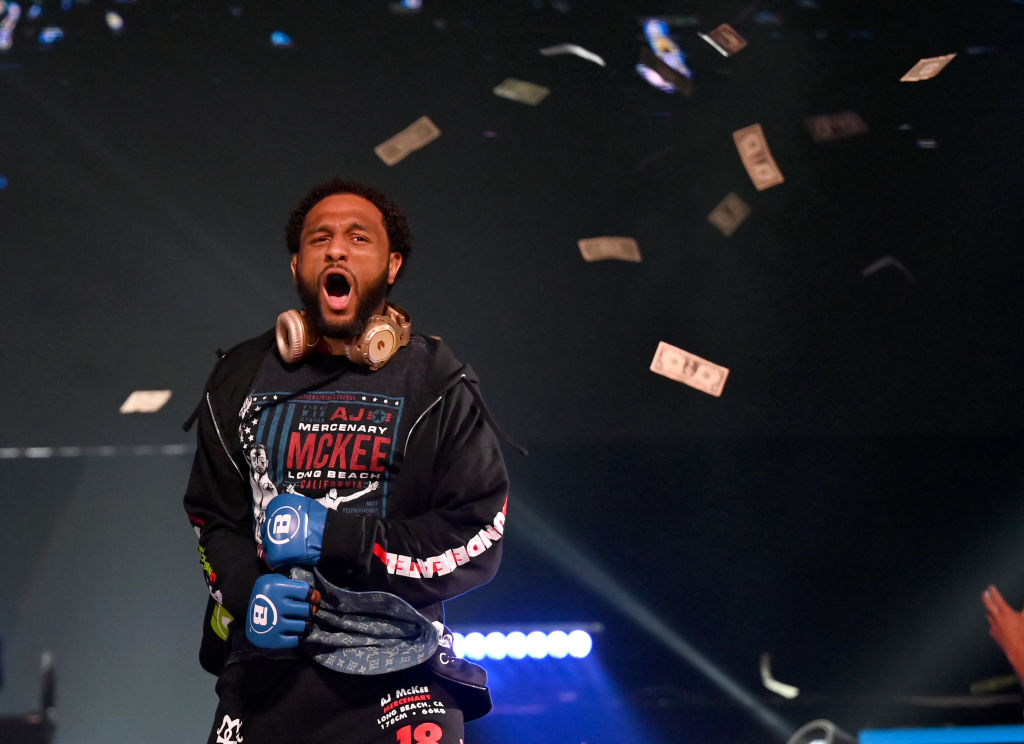 What is A.J. McKee's net worth?
Prior to winning the fight against Freire, A.J. McKee had a reported net worth of $1 million.
As he claimed the cash prize, his net worth will have doubled. It will undoubtedly increase again following the World Champion win, with the prospects of brand deals and partnerships. A.J. is definitely on his way to making the kind of money MMA legends such as Conor McGregor are.
RUMOURS: Bray Wyatt's mental health cleared up after release from WWE
A.J. places $1 million bet
If you needed convincing that A.J. McKee has money to spare, then the fact that he's just placed a $1 million bet should do the trick.
After Bellator 263, newly appointed featherweight champ McKee issued a challenged to fighters in rival promoters.
"I am the best 145-pounder in the world, whether it's UFC, ONE FC, PFL, I don't care who it is," McKee told reporters after his fight against Patricio Freire. "I've got $1 million cash in my bank. I'm willing to put that up against anybody else."
Could a superfight be on the cards?
GOLF: Meet Olympic bronze medallist CT Pan's wife and caddie
A.J. McKee: Salary and prize winnings explored
A.J. McKee has consistently received pay checks worth around $75,000 in recent times. This is set to rise after his win against Pitbull.
The $1 million win on Saturday, 31 July 2021 was McKee's biggest cash prize to date. He also received $150,000 in disclosed show pay. 
With bigger fights on the cards with bigger cash payouts, it looks like undefeated Mercenary McKee could make serious cash by the end of the year. McGregor has a reported net worth of $180 million, $22 million of which is prize winnings and $158 million in endorsements.
Related Topics