Aaron Cresswell says that the role of the full-back has changed dramatically in modern-day football, with those in the position expected to have a lasting impact at both ends of the pitch.
The West Ham defender has been heavily involved in such a role in recent years, and told the club's official website that going forward is now as important as his defensive duties.
Cresswell began the new season at left-back, but has since moved into a more central position in a back three alongside Angelo Ogbonna and Fabian Balbuena.
Despite the switch, the 30-year-old knows exactly what it takes to perform at the highest level in a full-back role, and says it is a position that has witnessed huge change over the years.
"The game's definitely changed over the last five or ten years," Cresswell said.
"I think full-backs now certainly need the ability to contribute the crosses, the assists, the build-up play, but on the other side, you need to be able to get up and down the pitch.
"The wingers normally like to come inside which gives licence for the full-backs to go, and even if you're playing in a back four, you have to make sure you get round the winger and overlap."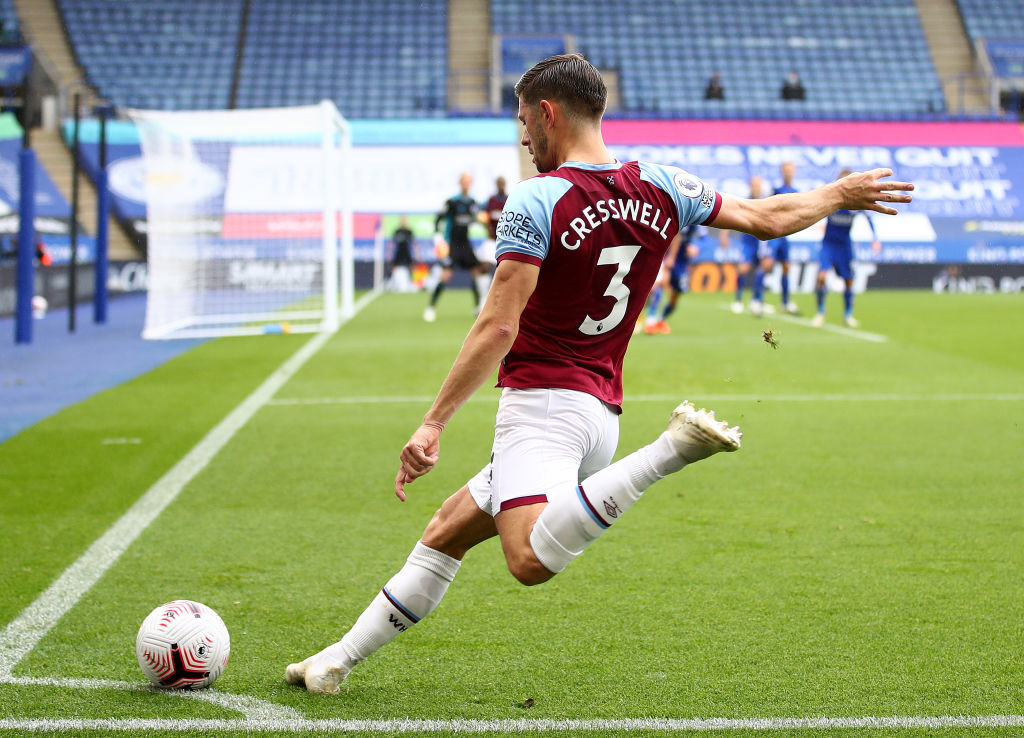 Strong individual start to the campaign
Cresswell boasts three assists in the league this season, level with Everton star James Rodriguez and behind only John McGinn, Jack Grealish and Harry Kane.
His transition into centre-back helped bring the Hammers back-to-back clean sheets, with the club picking up impressive 4-0 and 3-0 victories over Wolves and Leicester respectively earlier in the campaign.
Key period for West Ham
David Moyes' side currently sit 14th in the table, with their only wins coming against the aforementioned fixtures with Wolves and Leicester.
They have, however, more than held their own in 2-1 losses to Arsenal and Liverpool, and last months' 1-1 draw with Manchester City.
The Hammers now have the opportunity to climb the table with upcoming games against Fulham and Sheffield United, two sides below them in the standings.
Related Topics