Thiago finally made his first Liverpool appearance at Anfield yesterday against Manchester United.
The Spanish international ran the game for the first half an hour, when the Reds probably should have opened the scoring.
He was a cut above any other midfielder on the pitch and won his battle with Bruno Fernandes hands down.
After the match, he spoke to the club's official website and admitted the team's performance has to be much better if they are to retain their title.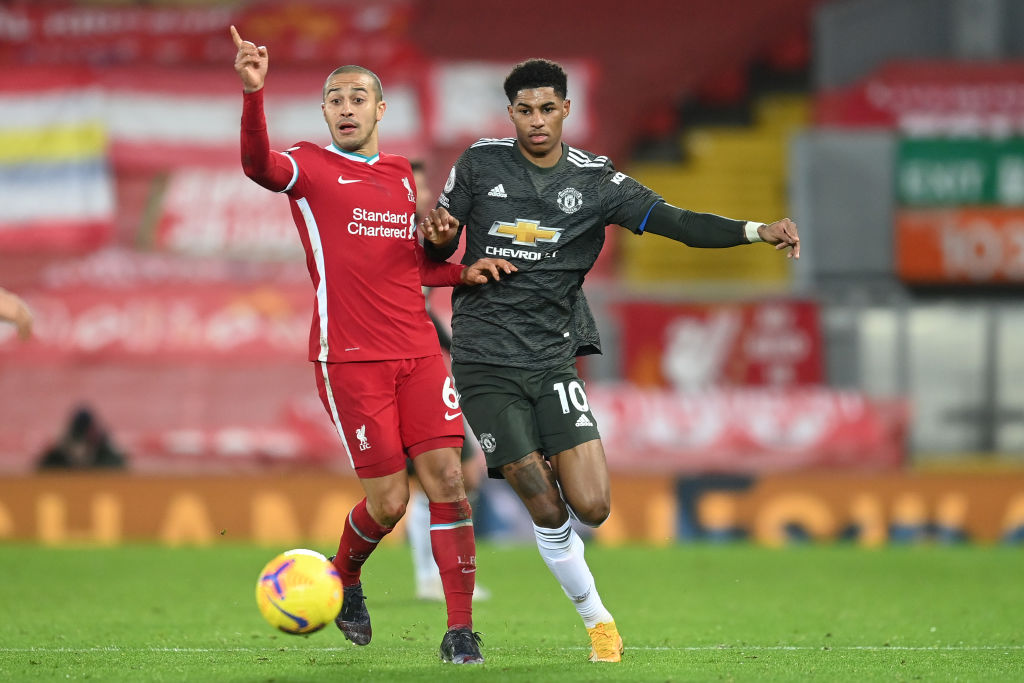 "Without winning, we are never satisfied. We made a superb first half, then the second half was 50-50. We are happy in some way with our performance – in some moments of the game," he said.
"But we have to do much better to be on top of the league. When we didn't realise and didn't make the goals, we're just getting our self-confidence a bit down and that's why the game changed a bit.
"At the end, it's football and in some minutes of the game you are in high emotions and sometimes you are low – it's part of the game."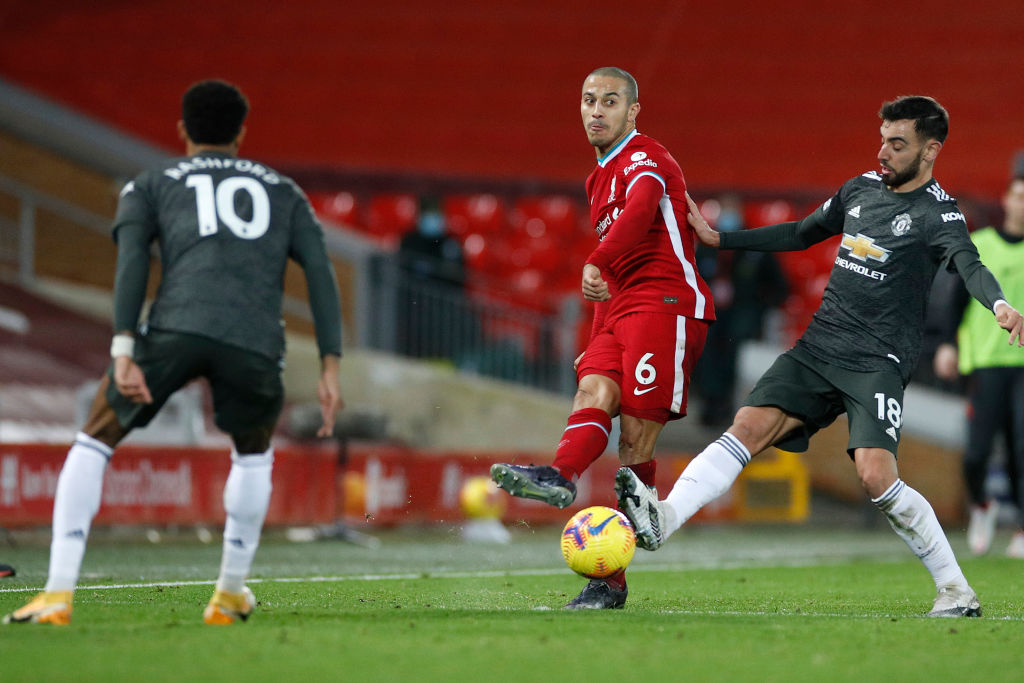 Thiago is a winner and he has high standards from his days with Barcelona and Bayern Munich.
His performance caught the eye, in any case. As per WhoScored, he made six interceptions, as many as every other Liverpool starting player combined.
He also completed five dribbles, gliding past United players as if they weren't there at times.
It will take time for Liverpool to get used to Thiago's style of play but his Anfield bow was very encouraging yesterday.
Related Topics