Acts of kindness orchestrated through WhatsApp chat groups have helped to turn the brightness up amid these challenging times.
Nothing can overshadow or undo the unimaginable pain, suffering and sacrifice covid-19 has brought with it. However, the re-emergence of good old-fashioned community spirit has provided some light relief and a sense of togetherness. 
Although some areas were already blessed with support systems before the pandemic, for the most part neighbours' identities are being revealed like a game of Guess Who – a welcome game when you discount foul play such as fake news and explosive arguments. 
Across the globe the change is noticeable. If you live in London, as I do, you'll know making eye contact on that distant memory, the Tube, is like trespassing on private property – but we're seeing a positive shift towards a drive to help strangers.
Social distancing could better be described as physical distancing, as in some ways we've never been more socially caring.
People are shopping for others, smiling in familiarity when they walk past my grandma behind her closed window on the phone to me standing outside with her bags left on the ledge. Messages of help are being sent, phone calls are being answered and, well, crisis has brought us together despite us being at least two metres apart. 
Is kindness here to stay?
Georgina Burrows, 33, from Lewes, East Sussex, says: "Our road has had a WhatsApp group since before the pandemic. Now, instead of our usual Friday pub trip we lean out our windows with a G&T and shout to each other.
"There has also been chat about setting up a Morris Road obstacle course, where we have a go one at a time while everyone else watches and marks efforts through their window! I also deliver a lot of eggs in my new business to neighbours." Georgina usually runs the Great Little Events Company but, for obvious reasons, came up with the ingenious idea of an organic egg delivery service.
As someone who was also part of a street chat group before the pandemic, I wanted to ask what advice Georgina has for those who hope to carry on their new groups when the crisis is over.
She says: "Definitely keep it up! It's such a useful resource and, even if you don't have much in common with your neighbours, it's incredibly useful to be able to ask when the new bin night is or if someone can lend you something!
"I'd encourage everyone to chat more to those who live around them. It's amazing for alleviating loneliness and, when you can have a drink with your neighbours, definitely make sure you do and try to do it regularly."
Verbal Mexican wave
Retired police officer Izzy Knowles, 62, from Moseley, Birmingham, says: "We shout 'hello' every day at 5pm. We shout in turn, going from the bottom of the street to the top on one side and down the other. It's like a verbal Mexican wave!"
Izzy also organises a community response team that puts residents in contact with volunteer neighbours.
She says: "I think post-virus some of it will stick, but people also have busy lives to return to. The key is to find the individual in each street who will motivate everyone to keep in touch."
Perhaps you're that driving force, or your neighbour?
On the cards
Christine G, 49, from Bridgend in Wales, says: "We put green and red cards in our windows, which mean 'ok' or 'not ok'. We set it up from a community Facebook page, which also includes other instructions such as who to contact in an emergency.
"We held a teddy bear hunt for children by placing bears in windows and the same for Easter displays. There have been happy birthday wishes in windows for children and offers of all kinds of help.
"Excess vegetables are put out for anyone to help themselves. We have a GoFundMe page for the families of two neighbours who died and hold a Friday night doorstep singalong as well as clapping for the NHS on Thursdays.
"One of us posts if somebody is breaking any lock-down laws as we're desperate to keep people safe."
Christine believes the threat of coronavirus has helped her community to unite. She isn't sure what will happen after but likes to think it has changed people for the good.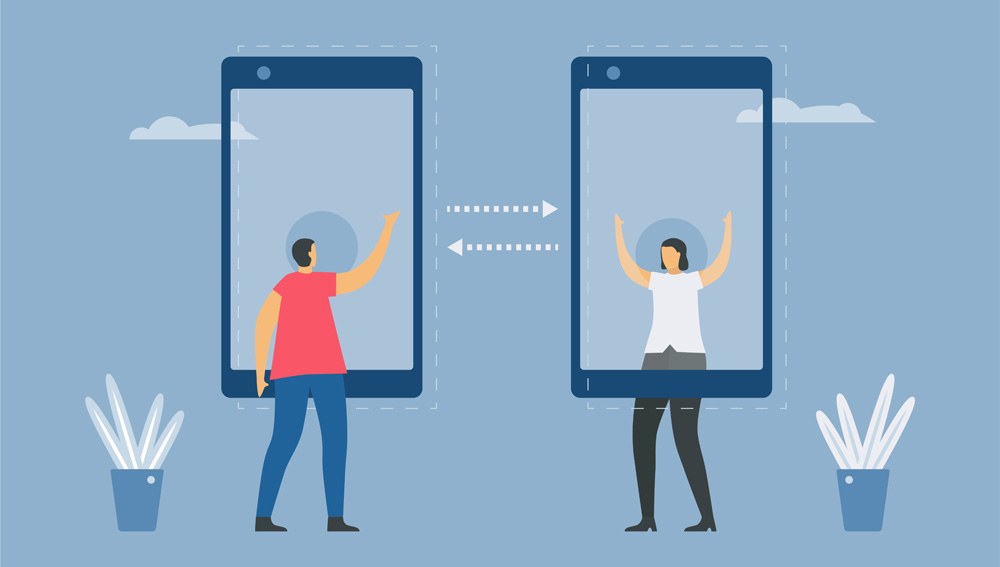 Guitar jamming
Doug Crawford, 69, set up my street's WhatsApp group. He has been keeping busy with Zoom meetings and online guitar jamming sessions. I chatted to him about London's unfriendly reputation and whether he'll keep the chat going when the crisis is over.
He says: "I'm from Scotland and my wife comes from the Midlands. There's a cliche they're more friendly in the north and the Midlands but I don't think that's the case.
"In London and other big cities you've got to lead a much higher pace of life. I think there's less time to engage and other things going on in people's minds. I'm not sure people are inherently less friendly, I just think living in a big city means they have less time to stop to chat. 
"Humans are social animals. What a crisis like this does is make us appreciate who we are."
Will it last?
Doug says: "I hope this acts as a catalyst for getting together. It would be great to meet up with everyone and put faces to names and have a chat about things other than coronavirus and 'can I get you two pints of milk from the supermarket?'
"I'd be happy to keep the chat going but, although I set it up, this has to be mutually sustained. It has to be owned and kept alive by the people in the group. If people see value, it will come together. Lots of things can spring from it.
"It has created an environment where it's ok for people to think 'I could do with some help', because people flood in to fill the space.
"It would be sad if the people already vulnerable or living in social isolation who have suddenly appeared on the radar suddenly disappeared off it again. They don't stop being vulnerable or socially isolated."
Doug is set to enjoy an isolation 70th birthday party with his wife in the next two weeks.
The answer?
It should be acknowledged the most helpful thing you can do for your community, carers and the sick is to stay at home. However, if your street or area is benefiting from a boost of kindness and creativity, within government guidelines of course, you may find yourself wondering whether the surge of community spirit will stick?
Only time will tell.
Related Topics