As lock-down eases, the help needed by those #LeftInLockdown does not.
Parent carers say lock-down has been "constantly and endlessly exhausting" and they feel abandoned by society and the government.
An extensive survey by The Disabled Children's Partnership, a coalition of more than 70 charities, found that in 76% of cases vital care and support has stopped altogether.
Due to this, parents and young siblings have had no choice but to take on all care duties required both day and night.
The survey of 4,000 families also found the lock-down has led to almost half of parents not seeking medical help for their disabled children and more than half not seeking help for themselves.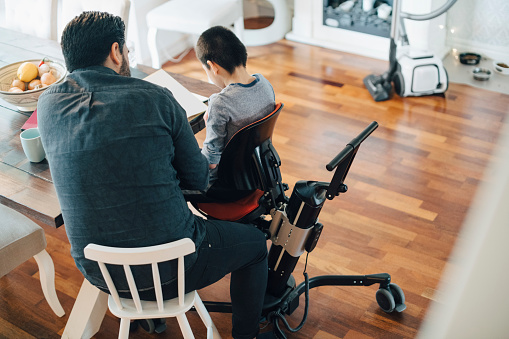 Dolores Cowburn, from Leeds, is mum to three-year-old Tilly and five-year-old Thea.
Tilly has Rett syndrome, a rare genetic neurodevelopmental condition that means she can't walk, talk, use her hands or do anything without help. She requires around the clock care, including needing to be moved every 15 minutes due to skeletal issues.
Speaking on lock-down, Dolores said: "The impact is huge: absolutely no break from caring. It's really, really intense and quite overwhelming and you're just left to it. No one seems to want to have the debate or talk about those with children with complex needs and how they're dealing with it.
"It isn't just home-schooling, it's living, breathing physio, communication, lifting, feeding, stimulating, interaction, trying to keep yourself sane and home-school another child. The list is non-stop and endless and there's no one to help or make you feel like they actually care by checking in on you.
"Tilly had 30 hours at a nursery with one to one care and a whole team around her including physio, an occupational therapist and speech therapist.
"Now all of that has gone – all of it. On March 18 she was taken out but we are taking her back on 7 July though we will have to pay because it is out of term time. I don't know how I am functioning after 12 weeks. I get up at 5am just so I can have one hour to myself."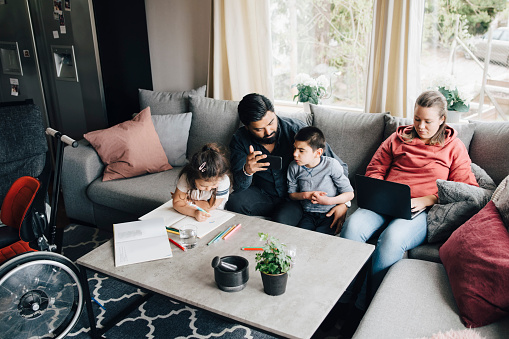 A mother from London, who wishes to remain anonymous, has a 12-year-old and a two-year-old. The 12-year-old is completely non-verbal, has severe autism, ADHD, is still in nappies, has severe learning disabilities and challenging behaviours.
The mother said: "Our support was all taken away virtually overnight in mid-March. Initially, my son coped okay, but since just before Easter his challenging behaviour and violent meltdowns have become significantly more difficult to manage.
"He currently attends two days per week of school from 11am-2pm (a significant reduction in schooling and therapy). He normally received OT and speech therapy at school, and this is very limited and patchy at best.
"He goes to Mencap (a learning disability charity) very occasionally and haphazardly, with cancellations and only 2 hour sessions (it's normally 5 hours) when he does attend. This has resulted in numerous meltdowns and him lashing out at Mencap staff, SEN transport staff, and teaching assistants at school.
"He also regularly bites his hands when he gets distressed from his irregular routine. We are in crisis. I can't see an end to this."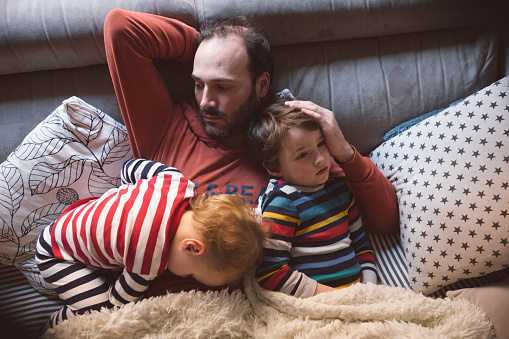 The survey also found that 70% of parents whose children were eligible for a school place had not taken them up because of concerns over their child's health and the provision available.
Parents were struggling before the pandemic – and so the impact of these last few months has been detrimental with three quarters of survey respondents reporting worsening emotional and mental health for themselves and their children.
There are 925,000 disabled children in England and before lock-down the DCP identified a £1.5 billion funding gap in health and social care for them.
A 2019 DCP survey of 3,000 families found that only 4% felt they had enough support to care for their disabled children safely.
Now, not only have families experienced a decline in mental and physical health, their children's behaviour, relationships and emotions and the help available, but it has also increased financial pressure.
It has also been reported the government may be due to drop its shielding programme for those at high risk at the end of July. For those shielding a disabled child, this has only caused more upset, confusion and questions needing to be answered.
The DCP is demanding the government: "Recognises and respects disabled children's increasingly vulnerable situation during the pandemic.
"Prioritises disabled children and their families as the most in need.
"Produces a practical plan to support families caring for vulnerable children at home and a medically sound route-map for their eventual return to school and society.
"Provides resources acknowledging health, social care and education funding was already inadequate before the pandemic."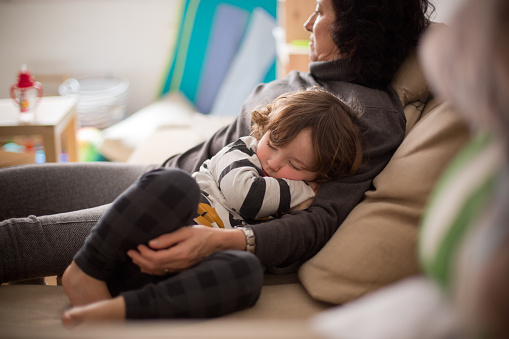 They state disabled children and young people must receive regular funded support, care (including for emotional and physical wellbeing) and priority must be given to children who cannot attend school due to complex health conditions or needing to shield at home.
DCP chair Amanda Batten said: "As many begin to emerge from lock-down, spare a thought for those left in it. Families with disabled children are crying out for more support.
"Education, support, therapies, respite and equipment have all been reduced or inaccessible. Families have filled this void for 12 weeks but it is neither ethical nor sustainable for much longer.
"The health and social care system was already in crisis, without the resources to support disabled children. It will be even more stretched in future. The government needs to start planning now for enhancing funding for disabled children's health and social care so that they are not left even further behind their peers."
If you and your family have been affected by this and want to share your story on social media, use the hashtag #LeftInLockdown.
Related Topics