Newcastle United have been here before. Owner Mike Ashley officially put the club back on the market in October 2017. Shortly after, Amanda Staveley and her firm, PCP Capital Partners, failed in a public attempt to buy Newcastle.
There was another public attempt at a takeover last year, this time by Abu Dhabi-based Bin Zayed Group, which dominated headlines throughout the summer before it, too, failed to materialise.
Newcastle are now seemingly on the verge of being sold once again. Staveley is back, alongside the Saudi Arabian Public Investment Fund and the Reuben brothers.
Despite the false dawns of years past, as a Newcastle fan it's hard not to hold out hope we might finally be free of Ashley.
Relegations
The club has suffered two relegations from the Premier League since Ashley bought it in 2007. Prior to the first of those, which occurred only two years after he took over, Newcastle had spent 16 consecutive seasons in the top flight following their promotion to the Premier League in 1993.
The second of those relegations, in 2016, was in part a result of years of chronic under-investment in the team. Before the arrivals of Miguel Almiron and Joelinton last year for about £20 million and £40 million respectively, the Magpies' record signing remained Michael Owen, who signed for £16.5 million in 2005.
Marquee signings aren't always a must. Leicester City showed as much with their fairy-tale title win in 2016 in which bargain signings such as N'Golo Kante and Riyad Mahrez played key roles.
Newcastle's best season under Ashley came in 2011-12, when they secured fifth place, thanks in no small part to the free transfer of Demba Ba and the £4.3 million arrival of Yohan Cabaye.
However, the flaws in Ashley's long-term reluctance to spend big are evident in Newcastle's league finishes in the seasons since. The best they've managed is tenth, while fighting for survival each season – unsuccessfully in the case of the 2015-16 campaign – has been a recurring theme. The ambition to compete higher up the table or go on a cup run has been little more than a fantasy.
That's not all. Amid Ashley's running of the club he has used Newcastle as a vehicle to promote his Sports Direct brand, even renaming St James' Park as the Sports Direct Arena in 2011.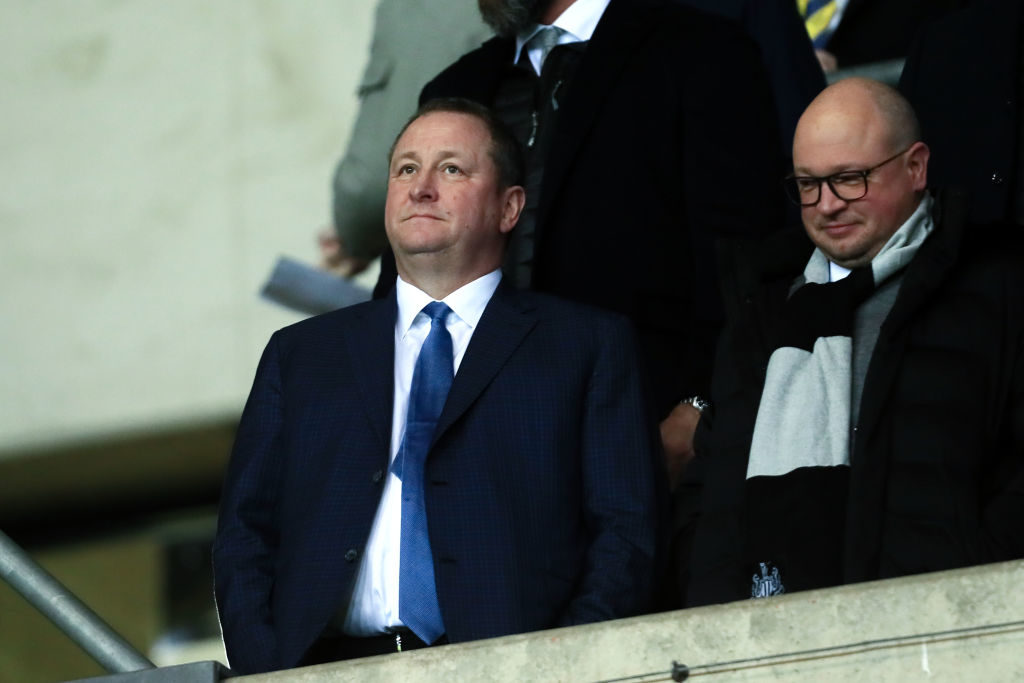 Last month, Newcastle became the first Premier League club to furlough non-playing staff and make use of the government's job retention scheme, whereby 80 per cent of their wages will be subsidised.
Liverpool, Tottenham Hotspur, Bournemouth, Norwich City and Brighton & Hove Albion followed suit with the scheme, but the Canaries and the Seagulls are the only other clubs not to reverse that decision.
All in all, being a Newcastle United fan has not been an enjoyable experience during Ashley's 13-year reign.
Prayers
For most supporters the prospect of Ashley's departure and the arrival of wealthy, ambitious new owners seems the answer to our prayers.
Just look at Manchester City. The club hadn't won a trophy since 1976 but, since they were purchased by Sheikh Mansour's Abu Dhabi United Group in 2008, they've won four Premier League titles, two FA Cups and five League Cups.
Sheikh Mansour's investment has not only transformed the club into one of Europe's elite, it has also had a profound impact on the club's academy and the area surrounding the Etihad Stadium.
Newcastle last won a major trophy in 1969 – the Inter-Cities Fairs Cup, a pre-cursor to the UEFA Cup. Their last domestic honour, not counting the Championship titles in 2010 and 2017, was the FA Cup in 1955.
It's natural to want to welcome anyone who might change that with open arms.
According to ESPN's Julien Laurens, former Juventus boss Massimiliano Allegri and ex-Spurs manager Mauricio Pochettino are among the top managerial candidates favoured by Newcastle's prospective new owners.
Paris Saint-Germain striker Edinson Cavani and Napoli forward Dries Mertens have also been linked with summer moves to Tyneside.
Even if financial fair play restrictions prevent new owners from having quite the same impact as Sheikh Mansour had at City, a takeover could still have a transformative effect on Newcastle and the atmosphere around the club.
As exciting as that idea may be, though, as fans we mustn't blindly accept these prospective new owners or their money.
If the deal goes through as reported, Saudi Arabia's sovereign wealth fund will be used to purchase an 80 per cent stake in Newcastle.
Newcastle deserve better than Mike Ashley, but Saudi Arabia isn't the answer.
In a letter to Premier League chief executive Richard Masters earlier this month, Amnesty UK director Kate Allen wrote that if the league fails to look "seriously at the human rights situation in Saudi Arabia it risks becoming a patsy – a willing dupe of those trying to sportswash their abysmal human rights records".
The nation's human rights record paints a damning picture indeed.
According to Amnesty International, Saudi Arabia executed a record 184 people in 2019, including the mass execution of 37 men on 23 April. Of those, 32 were "Shi'a men convicted on 'terrorism' charges after trials that relied on confessions extracted through torture."
In October 2018, Washington Post journalist Jamal Khashoggi, who had been critical of the Saudi government, was murdered at the Saudi consulate in Istanbul.
As reported by the BBC, UN special rapporteur Agnes Callamard concluded Khashoggi was the "victim of a deliberate, pre-meditated execution, an extrajudicial killing for which the state of Saudi Arabia is responsible".
Last year, despite reforms allowing women to obtain passports, Amnesty International reported women "continued to face systematic discrimination in law and practice in other areas and remained inadequately protected against sexual and other violence".
As supporters, we don't get much say in whether the takeover will be completed or not. Many of us, desperate to be free of Ashley and his regime, are willing it to happen.
But the promise of a more ambitious direction and the transfer kitty to match, as much as it might appeal, should not make us blind to the bigger picture.
We shouldn't be afraid to question or protest at those who seek control of our club, just as we haven't been throughout Ashley's time at St James' Park.
Newcastle stand to gain a lot if this takeover goes through, but if we're not careful, it could lose its soul.
Related Topics