On Thursday, 7 May, Serbia officially ended its lock-down and national state of emergency.
It had the highest number of coronavirus cases and deaths in the whole region. However, considering the country's large population (6.9 million) and extensive testing (over 230,000 tests so far) the situation is not as bad as it could have been.
Precautions such as masks and physical distancing are still strongly advised but there is no need for the other measures anymore.
I spoke with Milena Vujovic, editor and host at Serbian national broadcast network RTS to find out more about lock-down life in Serbia.
First Warnings
I heard the first news about Coronavirus at the beginning of the year and it reminded me of the last summer and warnings from the Institute of Public Health of Serbia "Dr Milan Jovanovic Batut" for travellers to the Middle East where the Coronavirus was registered.
I was surprised by the first press conference about the virus, held by some of our leading epidemiology and immunology experts, together with government officials and the president.
They didn't seem to take it seriously enough, despite the large number of deaths in nearby Italy. However, that changed after the World Health Organization declared a pandemic.
The beginning of lock-down
On 15 March Serbia announced a state of emergency and introduced containment and prevention measures.
People over 65 were strongly advised, then ordered, to stay at home at all times. Curfew usually extended from late afternoon until the following morning, with the longest one lasting 84 hours over the public holidays. Penalties for curfew violation were steep — over €1000.
The only people allowed outside were essential workers with work orders and people walking their pets.
Public transportation became only available for essential workers.
All types of gatherings were banned and everyone was strongly advised to keep a distance and wear medical masks and gloves when out in public.
Kindergartens, schools and universities quickly closed. Schooling resumed through national broadcast network RTS and online.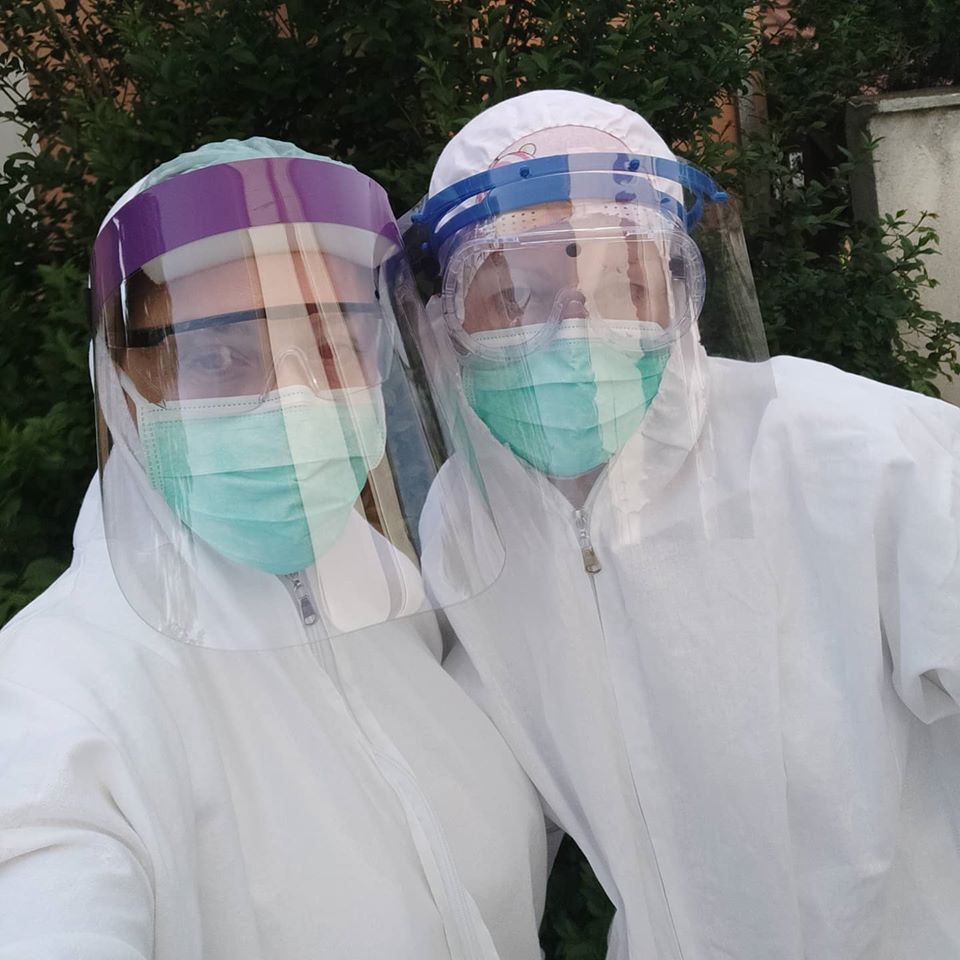 Doctors superstars
The epidemiologists, immunologists and other doctors on the expert team became real superstars here. Together with government officials, they kept citizens updated on the latest news and guidelines through broadcast media and Viber messages.
Additionally, daily press conferences contributed a great deal to people's faith that there is someone in charge who knows what they're doing.
Although there was a covid-19 website with daily updates, I must admit that I did not use it. I preferred to wait for 3 pm and hear from the experts themselves.
Fully stocked
At the very beginning of the lock-down, the country had a shortage of medical masks, gloves and disinfectants due to panic-driven stock-piling. However, that situation soon resolved, and shops and pharmacies were again fully stocked as usual.
Following advice from Chinese doctors, the country turned several large venues into health centres for patients with mild covid-19 symptoms.
The hospitals had to overcome great challenges, but managed to ensure enough room and ventilators for severe cases, should their number grow signoficantly. Fortunately, the worst-case scenario didn't happen and the health system was not overcrowded.
Moments of Confusion
Some measures were greeted with confusion as the public didn't feel they were grounded in common sense. For instance, after the state of emergency ended, the rules around foot traffic in the capital suddenly changed from "only essential workers with a work order" to "everyone allowed" in just a few hours.
Decisions like this one brought confusion and unrest to the already worried, upset and sometimes sceptical population.
No More Worries?
Not quite. In fact, it seems to me it was easier to bring the country into a state of emergency, despite the lack of logistics, than it will be to return it to regular functioning.
It's like shooting a low-budget film, where the money runs out in the middle of the story and someone writes "The End". I'm afraid the end is still far away.
Related Topics