On Wednesday, 27 May, Northern Macedonia officially ended its lock-down.
While neighbouring countries have been easing restrictions or even declaring themselves pandemic-free over the last couple of weeks, Northern Macedonia recently saw a spike in coronavirus cases.
In response, the government extended the lock-down. Though the decision was met with great resistance by the population, the country now seems to be nearing the end of its epidemic.

I interviewed Meri Jordanovska, assistant editor in chief and investigative journalist at A1on.mk and Makfax News Agency in Northern Macedonia to find out how her country navigated the pandemic.
Surprisingly Efficient
The North Macedonian authorities responded quickly and efficiently, which came as a pleasant surprise to citizens.
After the first reported coronavirus cases in late February and early March, the country declared a state of emergency on 13 March. This was a first in North Macedonia's history.
Nation-wide, police-enforced lock-downs started on 21 March, with the longest one spanning the Easter holidays. For 85 consecutive hours, people were not allowed to leave their homes.
There were special restrictions for people under 18 and over 67. Those found flouting the rules were eligible for penalties up to €2000.
The only businesses open during lock-down were markets offering deliveries and a handful of pharmacies. Citizens needed special permission to go outside.
Up and Down
Lock-down measures were eased for May Day holidays due to a decrease infection rates over the previous period. Everyone anticipated a swift end to the state of emergency after that.
However, the government doubled down on containment measures after an increase of new cases two days in a row.
The Commission for Infectious Diseases recommended the lock-down continue until the state could figure out what had caused the sudden increase.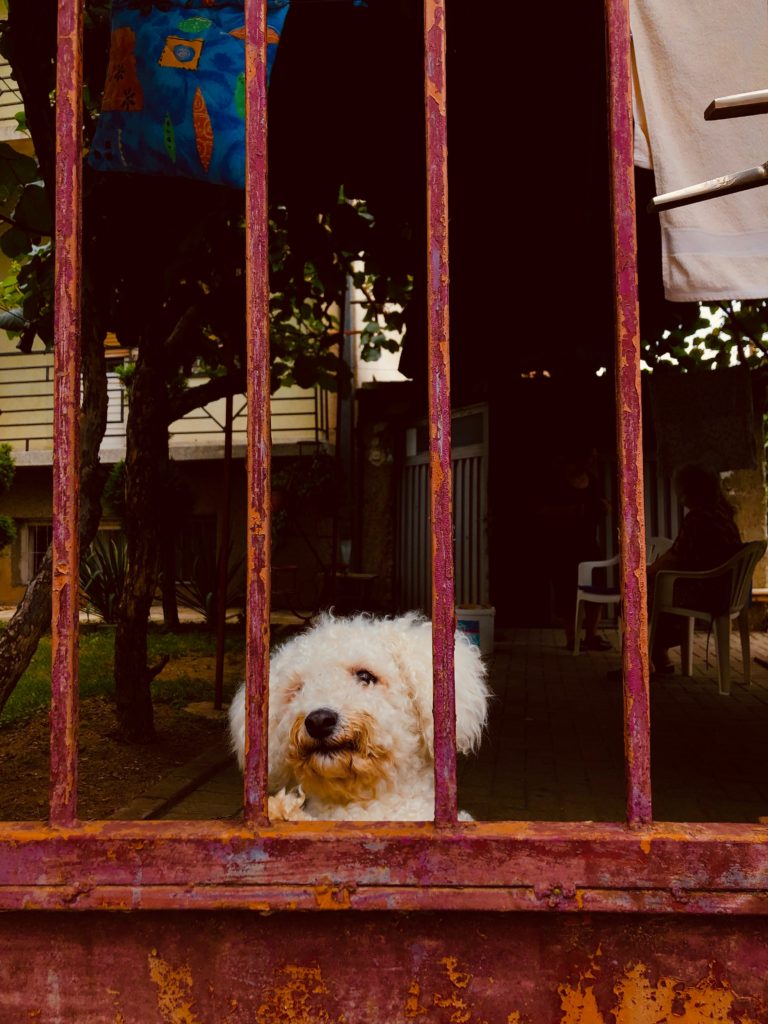 Struggling with the lock-down
Most people responded to the lock-down in one of two ways: there were those who respected the rules and those who didn't even believe the virus exists.
Most of the instances of people flouting lock-down happened around holidays like Easter, May Day or Ramadan. That's when we saw spikes in the number of infections.
As most of the violations involved religious events, the police refused to take any drastic measures.
All Clear
As a journalist, I cannot complain about the transparency surrounding the pandemic. Updated information is regularly published on a dedicated website and then shared to Facebook and an official Viber group.
Additionally, the health minister, Venko Filipce, or the prime minister, Oliver Spasovski, held near-daily press conferences via Zoom.
To keep the public well-informed, the Institute for Public Health has been issuing detailed information about covid-19 cases, such as gender, age and any pre-existing health issues.
I must admit that we are used to non-transparency in Macedonia. However, we are quite satisfied with how information was handled during the pandemic.
Related Topics