Last year I found myself in a remarkably similar situation to the one we're all in now, but for entirely different reasons. From autumn 2018 to early summer 2019, chronic pain took over my life, controlling and limiting my every move. My enemy then was as silent and invisible as the one we face now – the coronavirus.
To very briefly provide some context, my acquaintance with chronic pain began with what the doctors called a 'repetitive strain injury'. It began in both my hands and later spread to other parts of my body.
I spent the best part of a year searching for a cure that didn't seem to exist. I was given a variety of diagnoses and treatment plans, none of which made the slightest difference. If anything, the pain only got worse. I was told I would have to accept it and re-think the way I wanted to live my life. 
With the constant burning pain and the restrictions it imposed on my life came a deep depression. Before me, in all directions, stretched a never-ending darkness, with no way out in sight.
I was lucky enough to eventually find my own path to recovery, and am now feeling well enough not to be limited by anything. With my healing came a sense of gratitude like I had never felt before.
I hope that can provide even a small amount of hope to anyone struggling right now. You may not be able to imagine a world that you can enjoy again – but it does exist, and you will.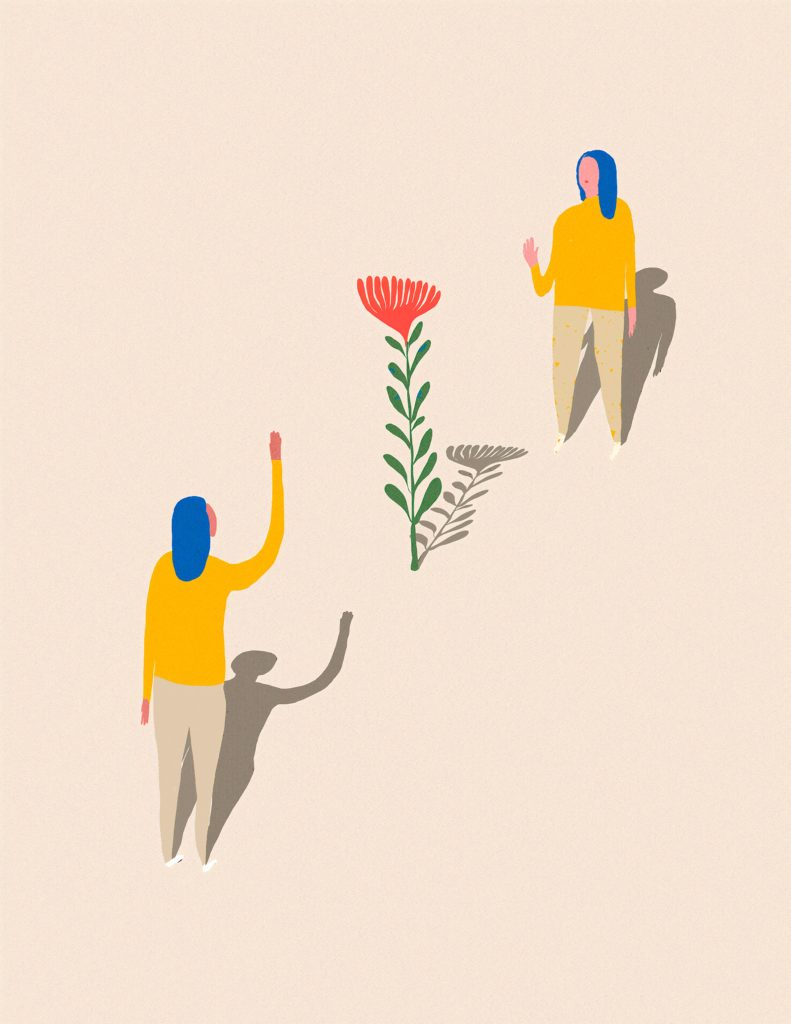 How that experience prepared me for the pandemic
It has been an eye-opening experience, going through isolation as an individual one year and then together with the world the following one. 
Of course, this time it has been unimaginably worse, in terms of scale, the number of people affected and lives lost. But what I lacked last year was solidarity. This time we're all in this together.
The similarities show up in the little things. When previously home alone, I missed all that one takes for granted — being able to type, write, cut food, reply to a text or wash and brush my hair without pain.
I missed being able to meet my friends without worrying how I would hold the pint glass. I missed all the things that came with being 22 and then 23 at the time. I watched my friends figure out (or eschew) who they were, get jobs, make mistakes and have fun with it all.
I had good support systems, but I still felt entirely alone and isolated in my experience.
We miss the small things now too — such as a tipsy picnic in the park with a group of friends, a custom so embedded in our British identity we can barely place who we are without it.
We miss physical contact, a hug, a kiss, even a shoulder to brush past. And of course, it goes without saying, we miss the pubs.
We feel lonely, but at least we know we're not alone, because everyone is feeling that way at the moment. There is a sense of companionship in that.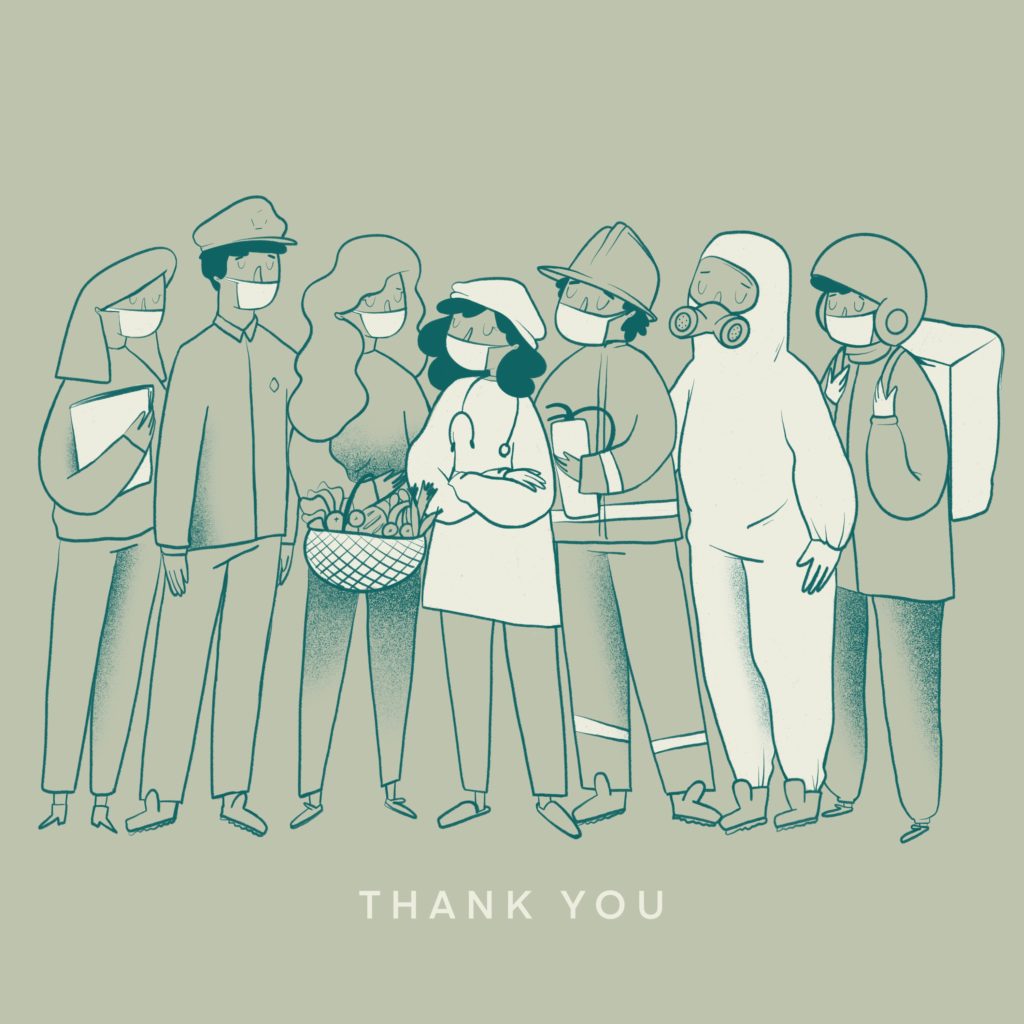 Re-entering society
Differences will show up in the way we re-enter society. As my suffering eased, I came to be in an almost constant state of ecstasy. I was so grateful to be set free from chronic pain, I swore I'd never complain again. I felt compassion for all the people who suffered more than I did, and for far longer. 
With my change of perspective came the realisation that I wanted to make every second of my life count — because you never know what's around the corner. I can't say I quite expected it to be this… 
However, when my life returned more or less to normal, I struggled to maintain this new frame of mind. Not everyone had been through the same transformative experience, and it was a challenge to maintain the gratitude and self-love I'd learned.
Life can be stressful, monotonous, and it doesn't always work in a way that puts our health and wellbeing first.
No one else was prancing around feeling lucky to have healed themselves, they were just getting through the day — with its highs and lows. My anxiety and insecurity crept back in and soon, I found myself feeling disconnected again, living life on auto-pilot.
I hope that, this time around, because we have all struggled together and will be re-entering society together, the shift in mindset has a better chance of sticking.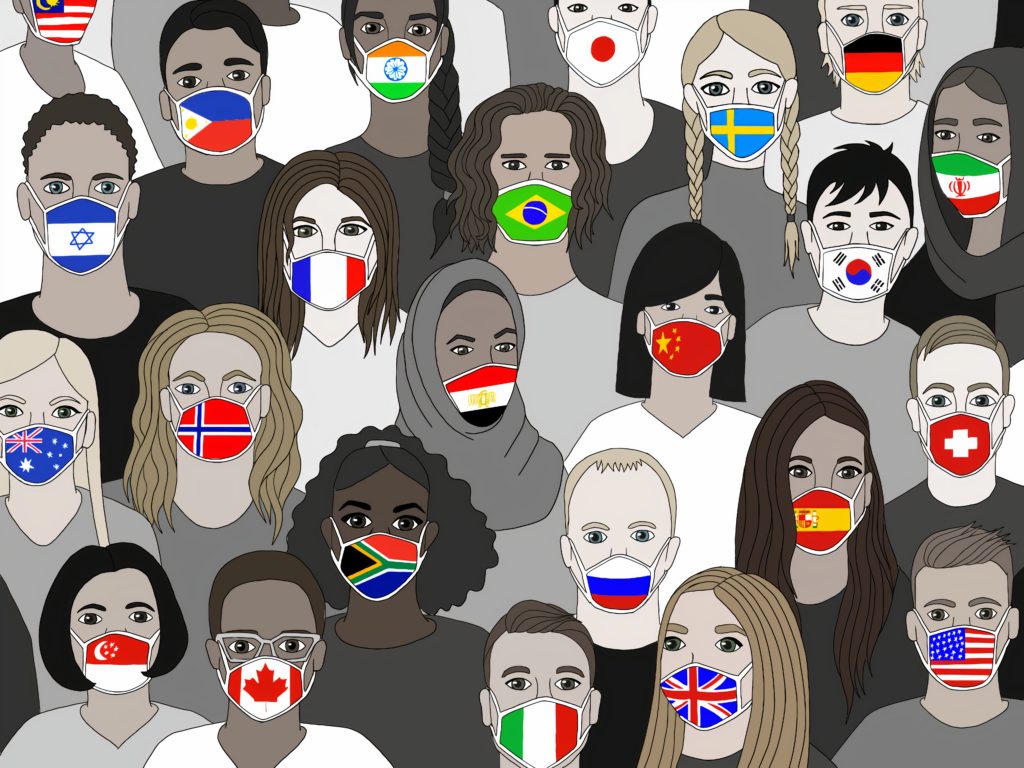 Lessons we can apply to life after lock-down
I hope we can turn this shared experience of hardship and suffering into a sense of solidarity and begin a shift in the priorities by which we live our lives.
While recovering, I made the most of each day through exercise, creativity, paying attention to who I am and acknowledging my emotions. The rare window of time we have now has allowed many people to do the same – to look inwards.
The last time I re-entered society I was wary of damaging myself again. I believe this time we'll be anxious to preserve our health and perhaps apprehensive of what life is like on the other side. 
As life goes 'back to normal', I hope we can work to ensure that, if it ever stands still again, we will be happy with what we're left with – ourselves.
Related Topics