In her recent iconic Newsnight opening, presenter Emily Maitlis said "the disease is not a great leveller", referring to the social impact of covid-19.
Multiple industries have suffered since the lock-down measures were implemented, resulting in the loss of millions of jobs worldwide. Many of those employees are freelancers or on zero-hours contracts, myself included.
I haven't always been a freelancer. Not too long ago I worked as a primary school teacher and had the luxury of a secure long-term contract with a pension, sick leave and holiday pay included. 
I began to feel restless
Although I enjoyed my job and loved working with the children and their families, I began to feel restless. Setting up my classroom in August always filled me with a sense of panic and fear as I knew the level of commitment expected of me in the year ahead.
I couldn't just pack up and leave halfway through a school year, my class depended on me, but this left me feeling very anxious, even though I knew I had a lot to be grateful for.
Although teachers are blessed with an abundance of holidays, my year always felt regimented and I could only relax and be myself during the holidays. 
Career change
Two years ago I decided to take a risk and leave the comfort of my secure and predictable future to return to university to study a Masters in journalism. Many people commended me on my bravery but I felt it was necessary for me to at least try something new.
Although I had left full-time teaching, I was able to remain on the supply list so I could work while studying. My Masters consisted of three days at university, which gave me the freedom to work on the other two days. I also took a job at a local theatre that allowed me to pick and choose my shifts.
This new system of working excited me and gave me the flexibility I needed to complete my studies. The concept of being able to decide when I wanted to work was so new to me and I was really enjoying my new-found freedom. Ironically, I also discovered a new-found passion for teaching once the pressure was off and I could choose when I wanted to work.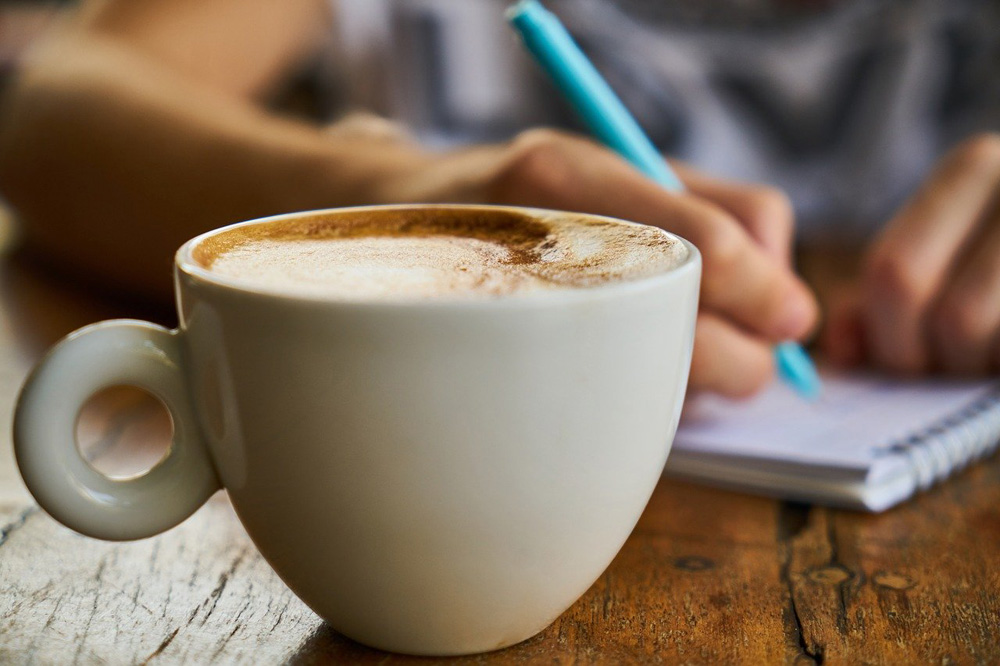 After finishing my studies I was lucky enough to get work quite quickly in the media industry, which I had dreamed of being a part of for so long. After completing my final project I managed to secure a prestigious internship, which opened a number of doors for me.
From there I got my first job at a local television station as a reporter and a few months ago picked up a freelance position with a leading newspaper. My career was going in the direction I wanted and I felt confident in my decision to change professions – and then a global pandemic broke out.
Lock-down lay-offs
Just before lock-down measures were put in place in March, I received a call from my newspaper editor telling me they were freezing their freelance budget. This was obviously a devastating blow but I remained hopeful as I still had a day or two at my television job and could teach if I needed to or work at the theatre. All was going to be ok.
Then the country went into lock-down, which meant all theatres and schools closed. One by one the safety nets that had made me feel invincible had diminished. The system I thought worked for me was gone.
Just when I thought things couldn't get any worse, I received a call from my editor at the television station to say they were making cuts and I, of course, was one of them. Perfect!
'One by one the safety nets that had made me feel invincible had diminished'
Newly self-employed
Like many other freelancers and short-contract workers during lock-down I have gone from having four jobs to none. As I am newly self-employed, I'm still trying to navigate my way through the government support schemes but, at the moment, I think I may be one of those who have slipped through the cracks.
Before all this I found zero-hours contracts exciting as I was able to decide for myself what my week would look like, it was an opportunity to meet a whole range of new people, and I naively felt like I was my own boss.
Now I've discovered the darker side to this system, I will apply for new positions with a lot more caution. I was aware of flaws in the zero-hours contracts system before this but thought I had developed a method in which it worked for me. Unfortunately I was wrong.
Emily Maitlis is correct in saying this isn't a level playing field but, for those of us lucky enough to emerge from this period unharmed by the disease, we will certainly be a lot more grateful for what we have or once had. 
Related Topics