Celtic great Chris Sutton has slammed Rangers form at Ibrox under Steven Gerrard, and stated his belief that Neil Lennon would be fighting for his job with the same results.
The Glasgow giants were neck-and-neck heading into the new year. Rangers had just won 2-1 at Celtic Park to put them in the driving seat for the Premiership title. However, an absolutely calamitous run of form since then has led to Celtic storming 13 points clear at the top.
Before the current health crisis put a stop to football in Scotland, Rangers had dropped 13 points since January and had been knocked out of the Scottish Cup. Indeed, defeats to Hearts (x2), Kilmarnock, and Hamilton added to draws against Aberdeen and St Johnstone.
And it's clear that Sutton hasn't been impressed. Indeed, speaking in the Daily Record about why Celtic are deserved champions should they be awarded the title, the BBC and BT Sport pundit took a pop at Gerrard.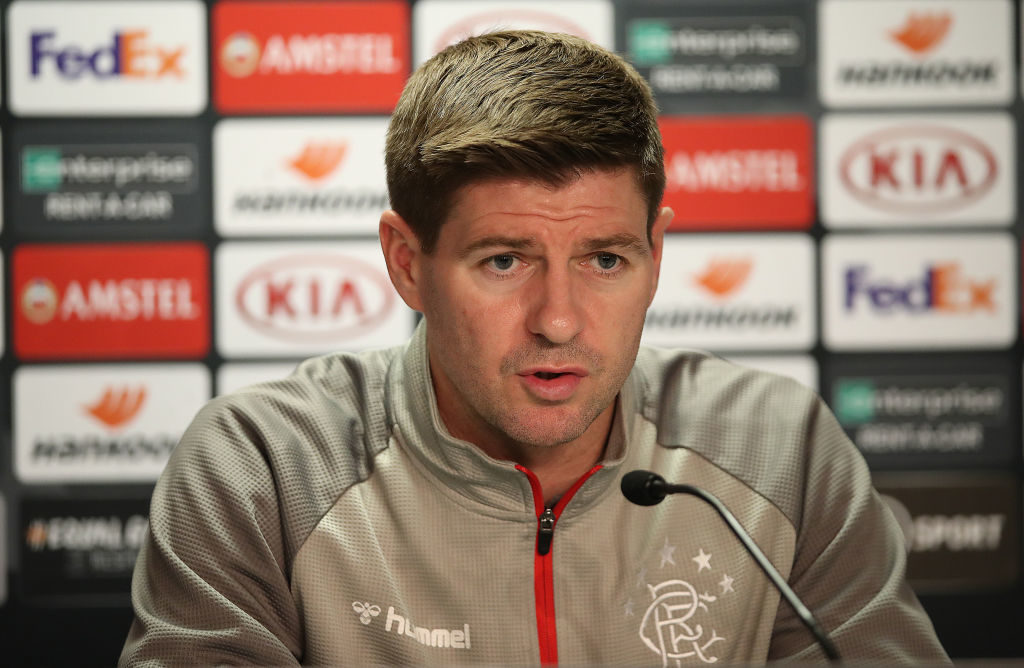 "Be honest here. If Lennon had come back from Dubai and turned in the identical domestic results that Steven Gerrard produced across the city, he would have been fighting for his job.
"If Lennon had dropped 13 points in five games to Hearts, Hamilton, Kilmarnock, St Johnstone, and Aberdeen to fall 11 behind Rangers, he probably wouldn't have survived.
"But the fact of the matter is he didn't. He built on a strong first half to the season and ensured that the destination of the title was beyond doubt."
Is Steven Gerrard getting too much leeway?
You could say, in a way, that the season being ended prematurely was a blessing in disguise for Gerrard. After all, his team was showing no signs of eating into the huge advantage Celtic enjoyed.
If anything, Rangers looked like ending the season more than 13 points behind Lennon's men. And even if it stayed as it was and Celtic won the league by 13, that would be a four-point increase on the gap from last season.
Rangers ended last season with a points total of 78. When the current season finished they were on 67 with nine games left. The likelihood is they would've improved on their own points total, but not to any great degree.
Sutton makes the point that Lennon likely wouldn't have survived with the same results. That's hard to argue against.
After all, look at the pressure Lennon came under after losing to Cluj back in August. Whenever he loses a match, the pressure is piled onto him. Consistently poor results would've led to many calling for his head.
The same isn't happening to Gerrard for whatever reason. Europe is likely a factor considering Rangers reached the last-16 of the Europa League. But that is just the icing on a cake that must be built with a base of domestic glory. Gerrard has failed hugely in that regard.
It looks as though the current Ibrox boss will be in the Rangers hot seat for another campaign. But another season like the last two and he should be out the door, just like anyone else would be.
Related Topics