Since his, or its, first online appearance in April 2019, FN Meka has been slowly but steadily accruing a major fanbase – what do we know about the humans behind the avatar, and who voices his raps?
FN Meka currently has 10.3 million followers on TikTok. 
Reportedly from Salt Lake City, Utah, Meka "identifies" as a human male, according to an Insider Insight report from Virtual Humans. He just released his first single with Capitol Records, with which the virtual rapper recently signed a historic record deal.
When he first emerged on the scene, FN Meka's creators were very hush-hush, but certain biographical details have since emerged.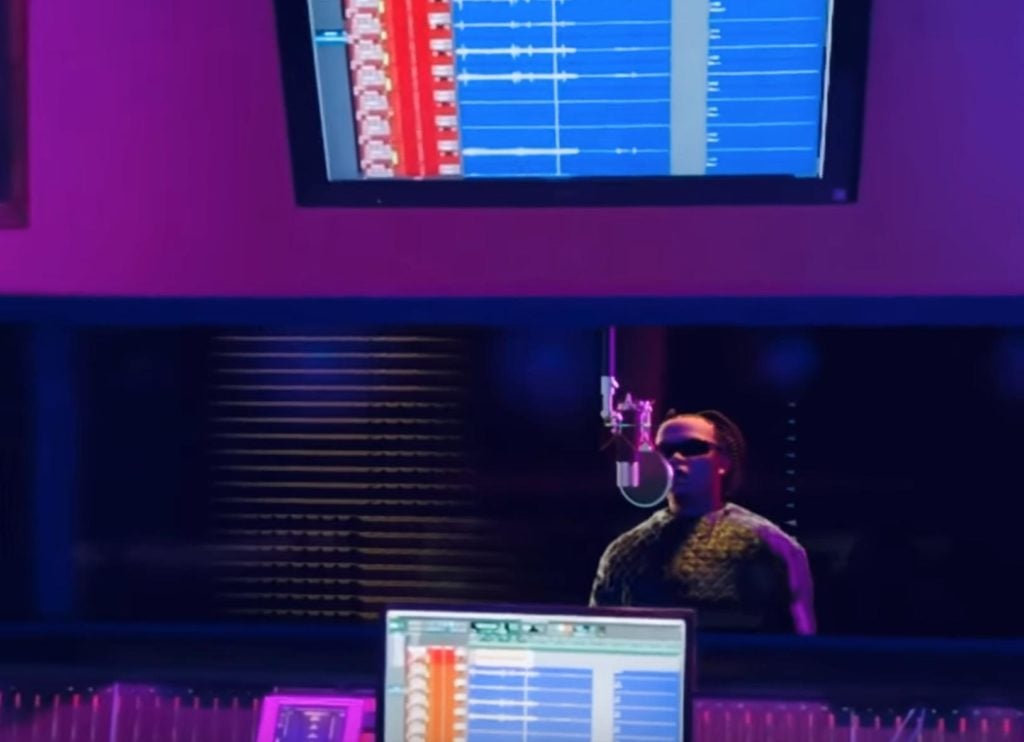 Meet the humans behind Web3's most popular virtual rapper
FN Meka is the joint creation of Anthony Martini and Brandon Le.
They're the co-founders of Factory New, a virtual record label and the first label to "sign" the robot rapper, per VladTV.
According to an April 2021 report from Music Business Worldwide, Factory New describes itself as a "first of its kind, next-generation music company, specializing in virtual beings."
Martin previously founded Commission Records and has experience in traditional artist development. He's also the former chief executive of online royalty-selling platform Royalty Exchange.
Who is Anthony Martini's business partner Brandon Le, and where does Brandon's brother Chris fit in?
Brandon Le goes by GunJunkie on Steam Community. He's a concept and visual development artist for AAA game publishers – his Instagram bio references Activision Blizzard, EA Games, Supermassive, Sony, and Badrobot.
His brother, meanwhile, is Chris "ClegFX" Le. He's the co-founder and creative director of RTFKT, a digital design studio that produces virtual trainers. Nike bought the company in December last year, making the shoemaker "metaverse-ready."
RTFKT sponsors Factory New, which makes FN Meka, who is now signed to Capitol Records. Collectively, the two Le brothers and Anthony Martini are some of the key minds behind the popular virtual rapper.
But that doesn't answer what is undoubtedly, for many, one of the more important questions: Whose voice is it that you can hear on FN Meka's recordings?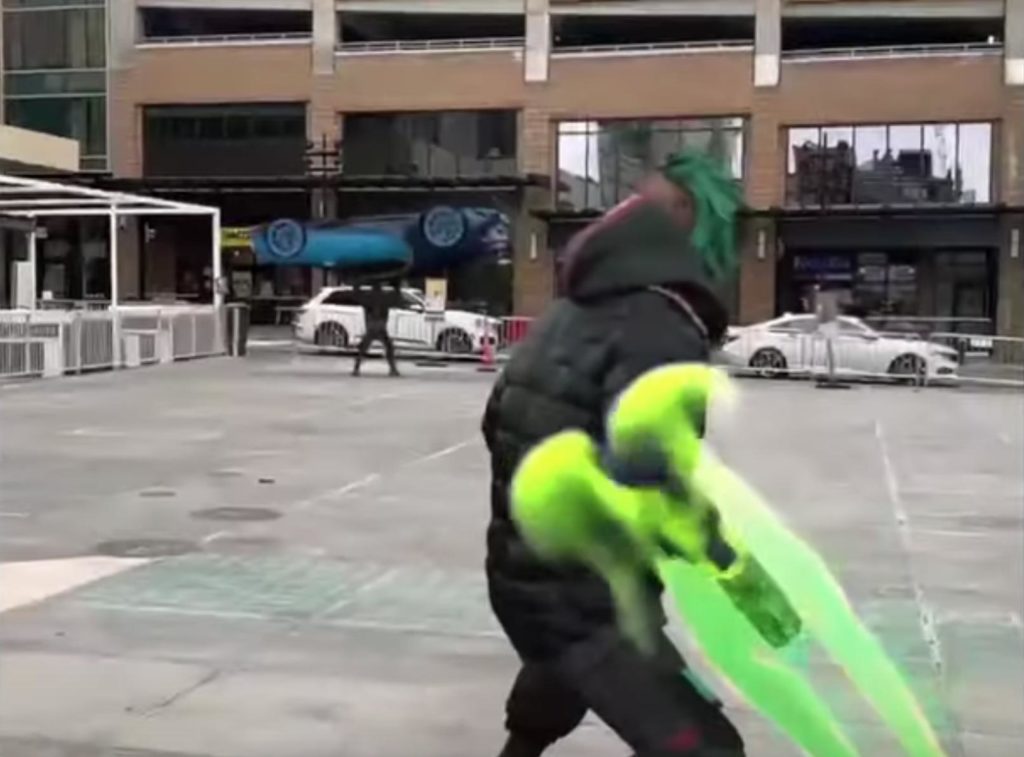 Who voices FN Meka?
Martini's interview with Music Business Worldwide shows the extent of his preoccupation with the limitations of the human form. "Our artists," he says, "aren't limited" by it. As a company, therefore, they "don't want to be limited by traditional business models either."
However, as various outlets have noted, including Hot New Hip Hop, Martini has also conceded that despite the company's best efforts, "a human voice performs the vocals. … We are working towards the ability to have a computer come up with and perform its own words – and even collaborate with other computers as 'co-writers.'"
According to an investigation by Genius music journalist Jacques Morel, the rapper who has most often voiced FN Meka's tracks is Kyle The Hooligan. However, as Genius contributor I Am Spencer wrote Monday, August 22, "his voice was synthesized for Meka's future tracks."
Watch Genius' video, Can A Robot Rapper Make Better Music Than 6ix9ine? here. It runs for 10 minutes and 20 seconds. If you're interested in the technological and cultural machinations that underpin FN Meka's successes, it's worth a watch.
Which rappers is FN Meka's aesthetic based on and who is his voice, Kyle The Hooligan?
In the Genius video mentioned above, Jacques Morel confirms that FN Meka's image is an amalgamation of four real-world rappers: IcyNarco, Lil Pump, Trippie Redd, and Tekashi69 (aka 6ix9ine).
Those who performed or otherwise contributed to Meka's latest track Florida Water, meanwhile, are: Gunna (Sergio Giovanni Kitchens), Turbo (Chandler Durham) and Clix (Cody Conrod). Clix's involvement, however, appears to have been simply to purchase the track to make it royalty-free.
Engineers, sound designers and assistants to the production include Jonathan Polanco, Nicholas Ziangas, Eduardo Ribeiro, and Michael and Bennie Briggman. If Kyle The Hooligan no longer plays a part in the production of FN Meka's tracks then any of the above might have voiced the virtual rapper on his latest release.
Kyle The Hooligan is from Atlanta but lives in Brooklyn. He collaborated with Paris Bryant for I Like What I Like, which came out in October 2021. Find him on Spotify here and Soundcloud here.
Related Topics