Who is Moi Renee, the drag legend Beyoncé samples on PURE/HONEY from her newest album, Renaissance Act I?
With a tracklist studded with stellar collabs from LGBTQ icons and a self-celebratory vibe, Renaissance Act I is shaping up to be the album of the summer.
But one name in particular caught fans' attention when Bey first published the album's credits list last week – Moi Renee, sampled on track 15, PURE/HONEY.
Here is everything you need to know about the 1990s drag legend and their house music classic Miss Honey.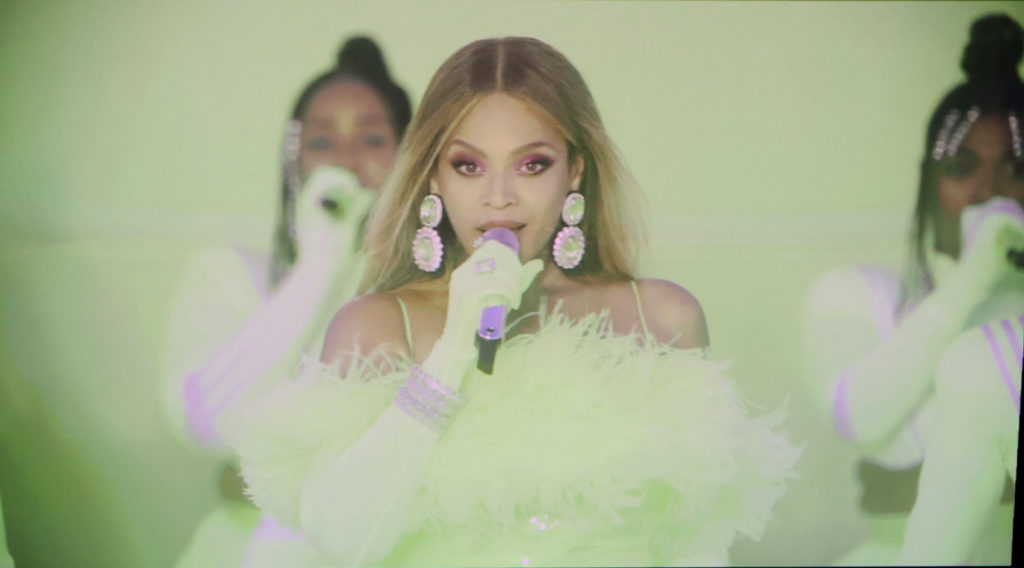 Who is Moi Renee? Beyoncé pays homage to drag royalty
Born in Jamaica, Moi Renee moved to New York City in the late 1970s to study dance and chase their big, fabulous dream of becoming a performer. By the 1990s, Renee was studying at the prestigious Alvin Ailey American Dance Theatre and becoming an in-demand name in the city's queer club scene.
Moi Renee's signature high camp style was a hit at underground queer clubs including Shelter, Midtown 43, Tracks, One Hot Spot and Better Days. At the sadly now-defunct Shelter, whose vibe was one of ebullient self-expression and acceptance, Renee was one of the most popular performers.
They were best known for their late night performances and their popularity surged with the release of "bitch track" classic Miss Honey in 1992. Imprinted only on a small number of 12″ vinyl discs, it quickly became an exclusive gem and highly sought-after on the underground club scene.
The song was a forerunner of the so-called "bitch track", an early subgenre of house music. Originating within the 1990s queer ballroom scene, the term refers to a high energy piece of music that a drag queen could vogue to, and is not to be confused with the "diss track" popular in rap and hip-hop.
Unfortunately, Moi Renee did not live to see the success Miss Honey would go on to have. The drag icon sadly passed away in 1997 in what police ruled as a suicide.
PURE/HONEY samples Moi Renee's unmistakeable Miss Honey
By sampling Moi Renee, Beyoncé's PURE/HONEY gives the track a new lease on life three decades on from its initial release – and introduces it to a much wider audience.
The 15th track of Renaissance Act I is split in two parts representing PURE and HONEY.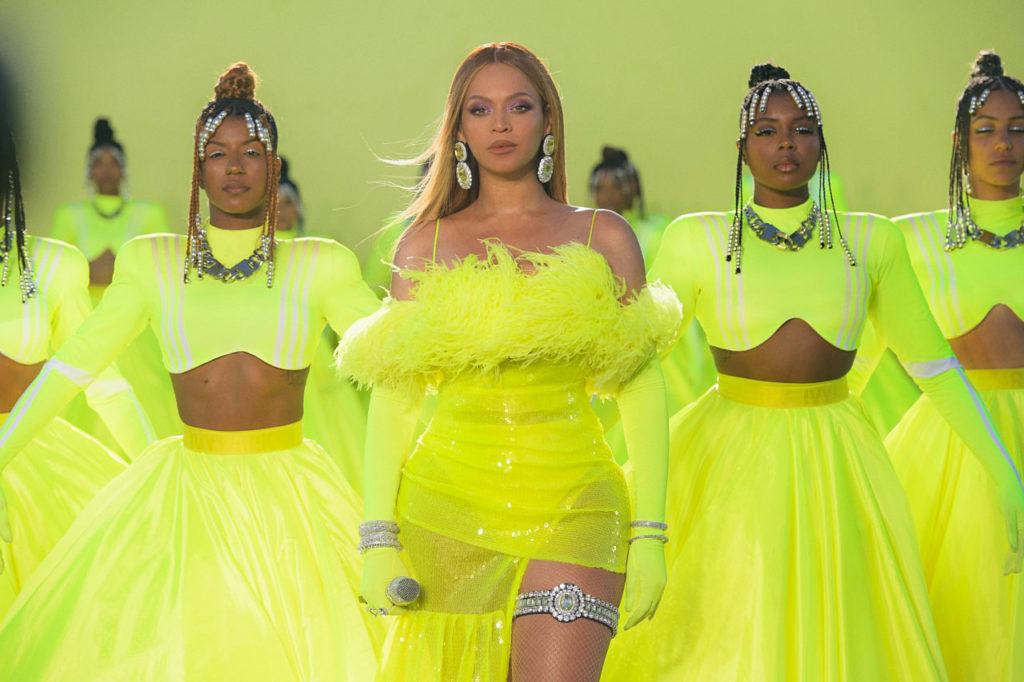 PURE is saturated in 1990s vogue vibes, with bold and boastful vocals and a snare bass that hits like a stiletto heel on pavement. Its fierceness also comes in part from a cheeky sample of Kevin Aviance's 1996 ballroom classic, Cunty.
Meanwhile, the second half, true to its mellifluous title, oozes self-confidence and features a sample from Moi Renee's Miss Honey.
Even though the heyday of the "bitch track" has passed, it's definitely influenced contemporary electroclash artists, like Peaches and Avenue D.
And thanks to Miss Honey's legendary status, the track has been sampled a lot in recent years, including in Eats Everything's 2020 release, Honey.
Renaissance Act I is star-studded with samples from LGBTQ icons
Along with Moi Renee, Beyoncé's newest album features works by a number of LGBTQ legends, including Big Freedia (on Break My Soul), TS Madison (on Cozy), Honey Dijon, Syd (Plastic Off The Sofa), MikeQ and Kevin Aviance (both on PURE/HONEY).
PURE/HONEY also has samples from vogue-ball icon, drag queen and fashion designer Kevin Aviance's Cunty (The Feeling), and drag icon MikeQ's Feels Like (2011).
For its heavy 1990s ballroom, house and techno influences, Renaissance has been dubbed a reimagining of the rave by EDM.com.
Creating this album, Beyoncé admitted, allowed her "a place to dream and to find escape during a scary time for the world."
"My intention was to create a safe place, a place without judgment," she added. "A place to be free of perfectionism and overthinking. A place to scream, release, feel freedom. It was a beautiful journey of exploration."
Beyoncé fans are loving the Moi Renee sample
When Bey released the album's credits last week, delighted fans immediately spotted Moi Renee's name under PURE/HONEY and celebrated.
To many, this represents the wider recognition and revival of a song near and dear to them.
Related Topics