Celebrated pianist and performer Larry Harlow has died aged 82. The news was first shared on social media was shared by his wife, María del Carmen Harlow Kahn. Some are now curious to know more about Larry Harlow's wife and family life.
Larry Harlow's wife announces passing on social media
In a post on Larry Harlow's official Facebook page, Piano Judio, yesterday (Friday, 20 August), María announced the musician had died following complications as a kidney patient.
At the time, she wrote: "To all the Salseros of the World I inform them with deep pain that after 32 days in hospital my beloved Larry died at 12:30 in the morning due to complications as a kidney patient that weakened his already exhausted heart."
María later added: "My Amore, you are free again to play your music in the celestial orchestra. Thank you for the honor of accompanying you and loving you until the end of your days. You will live eternally in my heart and in the hearts of all those who love your music and your gigantic legacy, fly high my Wonderful Jew and rest in peace."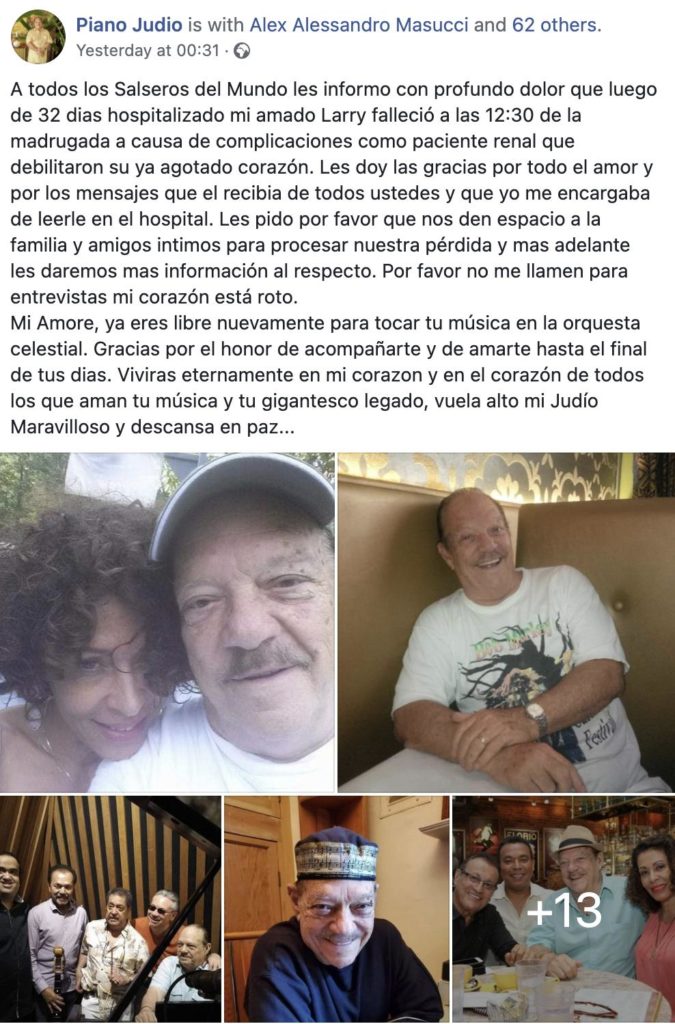 Larry Harlow, known to fans and fellow musicians as El Judío Maravilloso, was a celebrated pianist, arranger and music producer.
During his career, he became known for helping shape salsa to what it is today, having previously worked with many well-known artists, including Whitney Houston, Stevie Wonder and Ismael Miranda.
In 2008 Harlow was recognised for his contributions to music as he was awarded a lifetime achievement award at the Latin Grammys.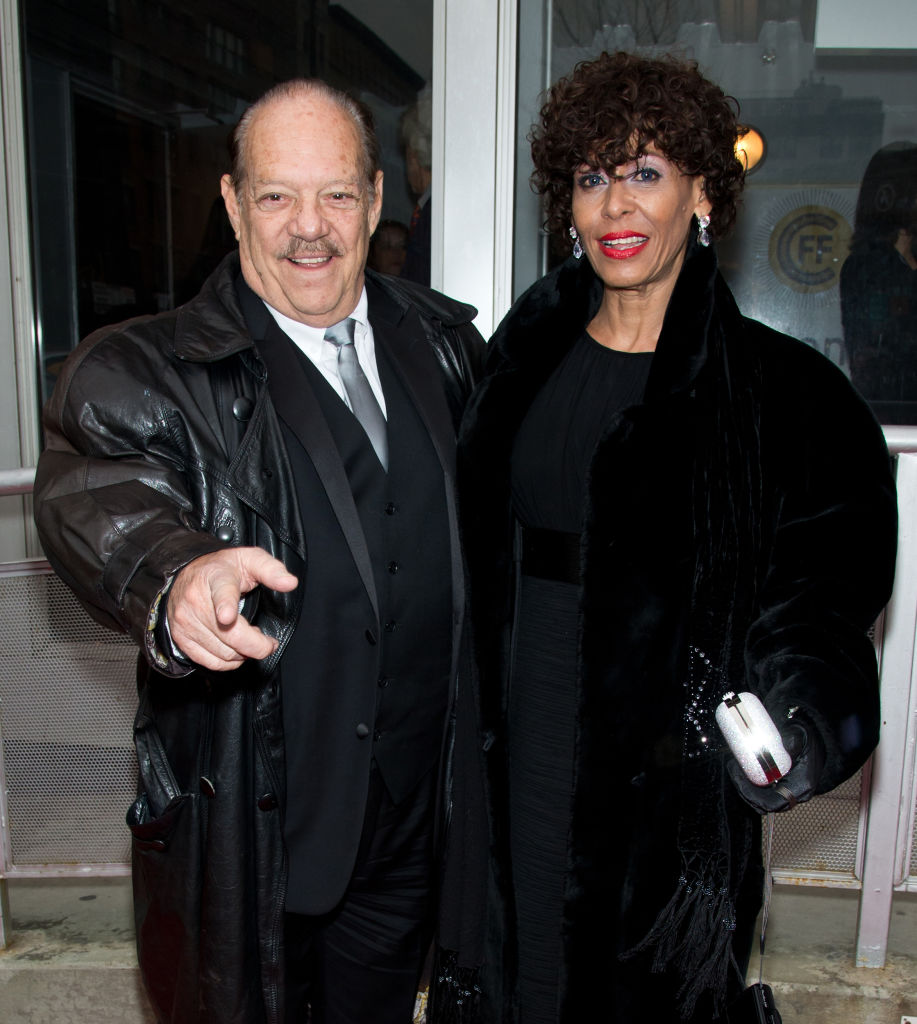 MUSIC: Kendrick Lamar posts album announcement under "Oklama"
TRENDING: Who is Joseph Taheim Bryan? Death of Ice-T collaborator announced on social media
Who is Larry Harlow's wife?
The musician was married to wife María del Carmen Harlow Kahn, although it is not how long they had been together as they are seen to have kept their relationship out of the spotlight.
According to María's Facebook page, she currently works as a freelance arts administrator and is also listed under management, booking & inquiries on her husband's official website.
Elsewhere Larry Harlow had two children including daughter Haiby as well as son Myles.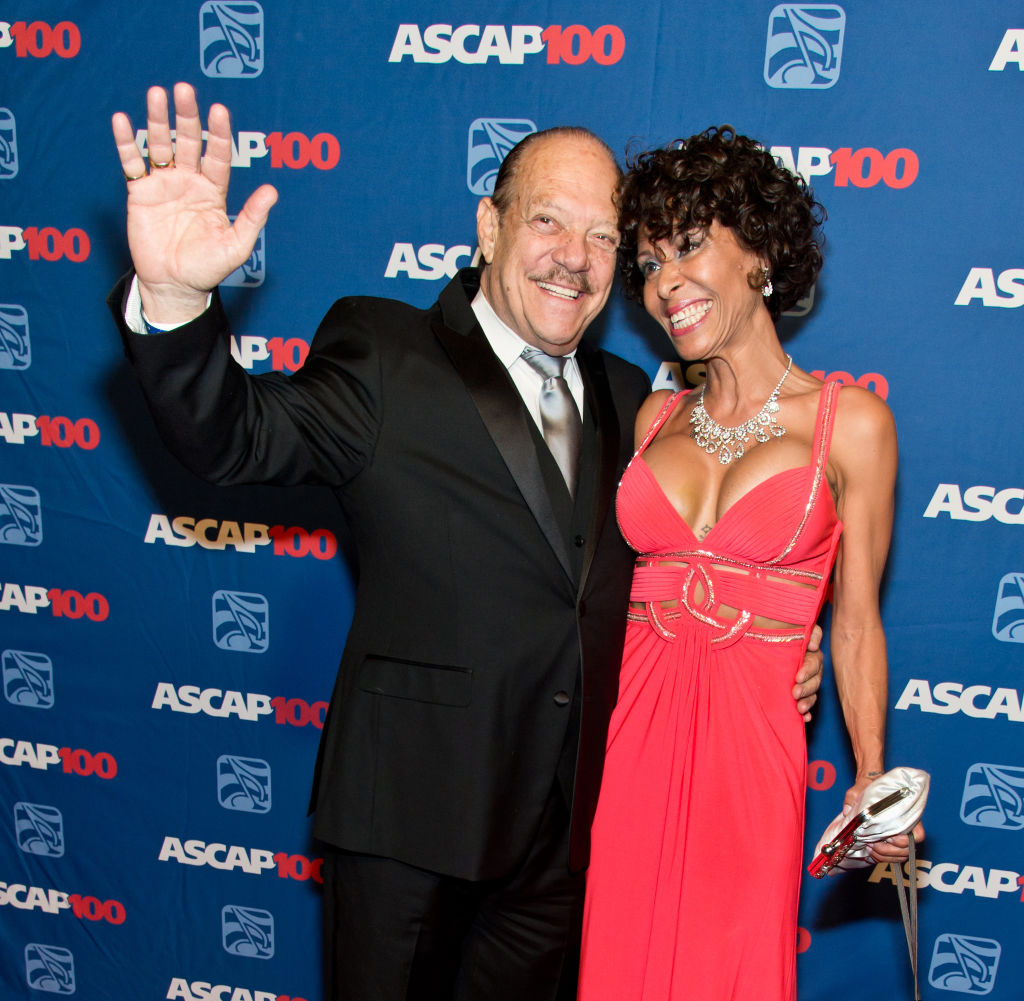 EXPLAINED: Who is CM Punk's wife? Fans call for AJ Lee to join husband after AEW debut
Fans mourn the late artist
As the artist's death is shared online, many have since taken to social media as they pay tribute to the artist:
We send our condolences to Larry Harlow's family at this difficult time.
Related Topics