Who is Justin Vernon? Bon Iver have just been nominated for a Grammy, alongside pop singer Taylor Swift, yet the band's frontman remains shrouded in mystery.
Who is Justin Vernon?
Justin Vernon is the lead singer of the band Bon Iver. He was born on 30 April 1981 and is 39 years old.
Vernon spent most of his early life in Eau Claire, Wisconsin, where he was born. He graduated from the university of Wisconsin, majoring in religious studies with a minor in the philosophy of feminism.
Speaking about his university days, Vernon said: "I was always kind of a spiritual kid, and I was always real interested in people and why things like love and memory or any of those things are important."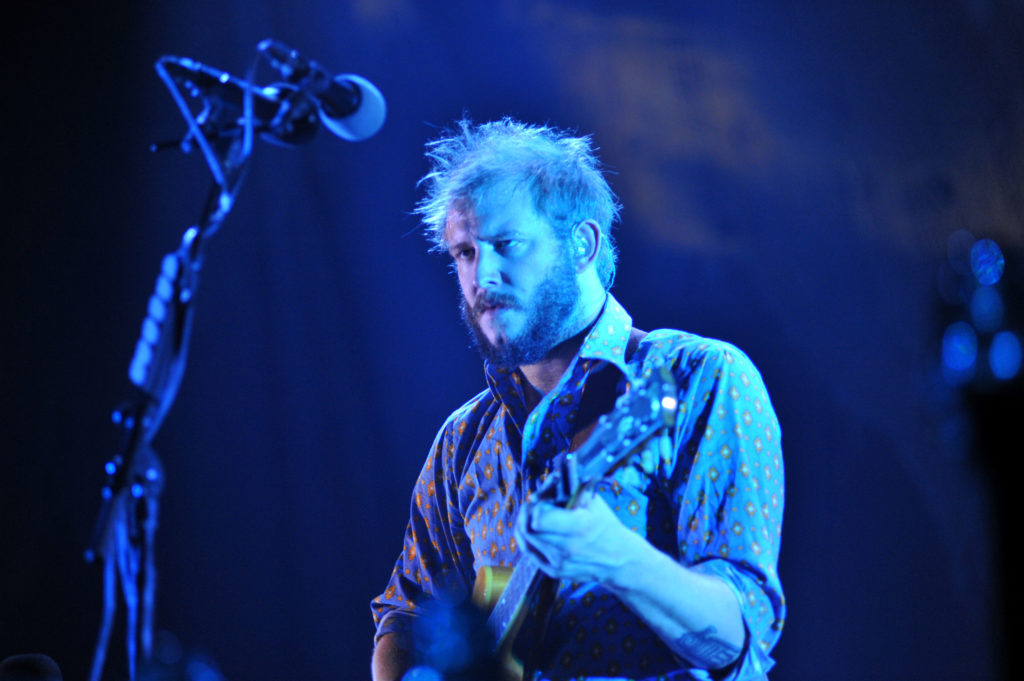 The singer-songwriter recently co-founded a two-day festival in his hometown of Eau Claire, Wisconsin. Known as the Eaux Claires Music & Arts Festival, it took place annually from 2015-2018.
He founded Bon Iver in 2006 and released debut album For Emma, Forever Ago, independently in 2007. Vernon wrote and recorded it during a period of self-isolation in a cabin in North Carolina. He'd moved there with the intention of recovering from a difficult year, and has admitted that the creative burst that created For Emma was entirely unplanned.
Since then, Justin Vernon and Bon Iver have collaborated with some of the biggest artists on the planet, including Kanye West and James Blake.
He previously took a break from the band, telling the Guardian, "there are people who are straight-up into being famous. And I don't like that. I think that's why I had to take a long break."
Vernon is currently single but previously dated Canadian singer-songwriter Kathleen Edwards.
Bon Iver's Grammy nominations
The group have been nominated for Best Pop Duo/Group Performance with Taylor Swift for their song Exile.
The song featured on Swift's recent album, Folklore, and has over 120 million streams on Spotify.
Aaron Dessner, founding member of the band The National, has said about fellow musician Justin Vernon: "He's so versatile and has such a crazy range, and puts so much emotion… Every time he sings when I'm in his presence, my head just kind of hits the back of the wall."
Overall, Bon Iver now have 8 Grammy nominations and have won two: Best New Artist and Best Alternative Music Album for Bon Iver, both in 2012.
We wish Justin Vernon luck this year at the Grammys. Maybe the band will get their hands on their third award soon.
Related Topics