Spencer Elden was the baby on the front of the 1991 Nirvana album Nevermind. On Tuesday, 24 August, the now 30-year-old filed a lawsuit against the band, alleging sexual exploitation. But just how much is the Nirvana baby's net worth?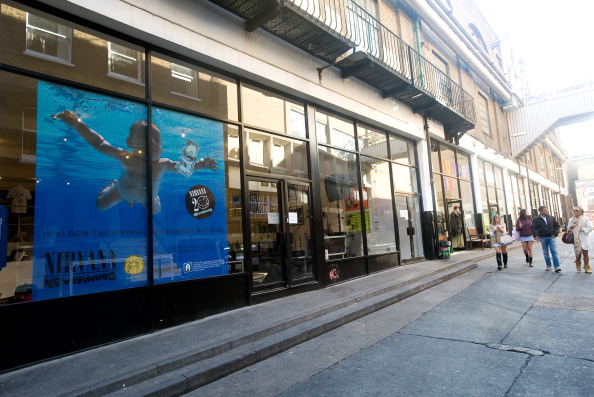 Who is Spencer Elden?
Spencer Elden was the baby on the front of the 1991 Nirvana album Nevermind.
The cover has since been recognized as one of the most famous album covers of all time.
According to Nirvana Wiki, Elden was just a few months old when his parents got a call from underwater photographer Kirk Weddle, who asked if he could use their newborn baby as part of a photoshoot for the then up-and-coming band Nirvana.
Elden has since then recreated the image several times, always with clothes or swim trunks on, for anniversaries of the album's release.
His parents were paid £154 for the original shoot, the same amount Elden was paid for recreating the photo in 2016.
The now 30-year-old told Time that he recognized the cover concept was "genius" — and, in fact, had the "Nevermind" emblem tattooed on this chest.
Spencer Elden's net worth
Spencer Elden was born on 7 February 1991, in California, United States.
According to News Unzip, Elden has been interested in the visual arts since childhood.
He has a degree from the Art Centre College of Design in Pasadena, California.
Elden has also done some work as a model.
According to Latest Celeb Articles, Elden has an estimated net worth of $500.000.
In a Time magazine article on the album's 25th anniversary, Elden, talking about his success, said: "I got a little upset for a bit.
"I was trying to reach out to these people. I never met anybody. I didn't get a call or email. I just woke up already being a part of this huge project.
"It's pretty difficult — you feel like you're famous for nothing, but you didn't really do anything but their album."
Nirvana baby sues band
According to the BBC, Spencer Elden is suing the band alleging sexual exploitation.
GOLF: What is Michael Phelps' golf handicap?
The rock album's cover features Elden, then an infant, swimming underwater while undressed, his eyes fixated on a one dollar bill.
But in a complaint, filed on Tuesday, 24 August, at a federal court in California, Elden's attorneys said the image was pornographic and that he has suffered "lifelong damages" as a result of his involvement.
Non-sexualised photos of infants are generally not considered child pornography under US law.
However, Elden's lawyer, Robert Y. Lewis, argues that the inclusion of the dollar bill (which was superimposed after the photograph was taken) makes the minor seem "like a sex worker".
Related Topics