Kanye West hosted his third listening party in honour of his 10th album Donda last night (Thursday, 26 August). At the event, he was seen to be joined by a number of artists, including Travis Scott and Marilyn Manson. Chicago artist Rooga was also seen to join West, with some now curious to know more about the rapper.
Who is Rooga?
Rooga, whose real name is Denzel Charles, was born 15 October 1993 and is a 28-year-old rapper from Chicago.
He first rose to fame within the hip hop scene in October last year following the release of his song For Duck, which paid tribute to his late cousin FBG Duck.
At the time of the song release, the video for the track reached 2.8 million on YouTube within the first month and now has more than seven million.
The rapper has since become familiar to many for his tracks Do Bout It and GD Anthem, which have also amassed millions of views on the video-sharing platform.
MUSIC: Are Baby Keem and Kendrick Lamar related?
TRENDING: Why is the Princess Diana movie called Spencer? Trailer sparks interest
Rooga joins Kanye West at listening party
On Thursday (26 August), Rooga joined Kanye West as one of his many guest's performers that appeared alongside the artist at his third listening party for Donda at Chicago's Soldier Field stadium.
Travis Scott, Shenseea, DaBaby, Westside Gunn, Don Toliver, Marilyn Manson and Larry Hoover Jr are also said to have joined West as they performed together in a replica of his childhood home.
As part of the listening party, West performed a number of tracks from his Donda album. During the event, Rooga was also said to have performed his own song, GD Anthem, which he released last month.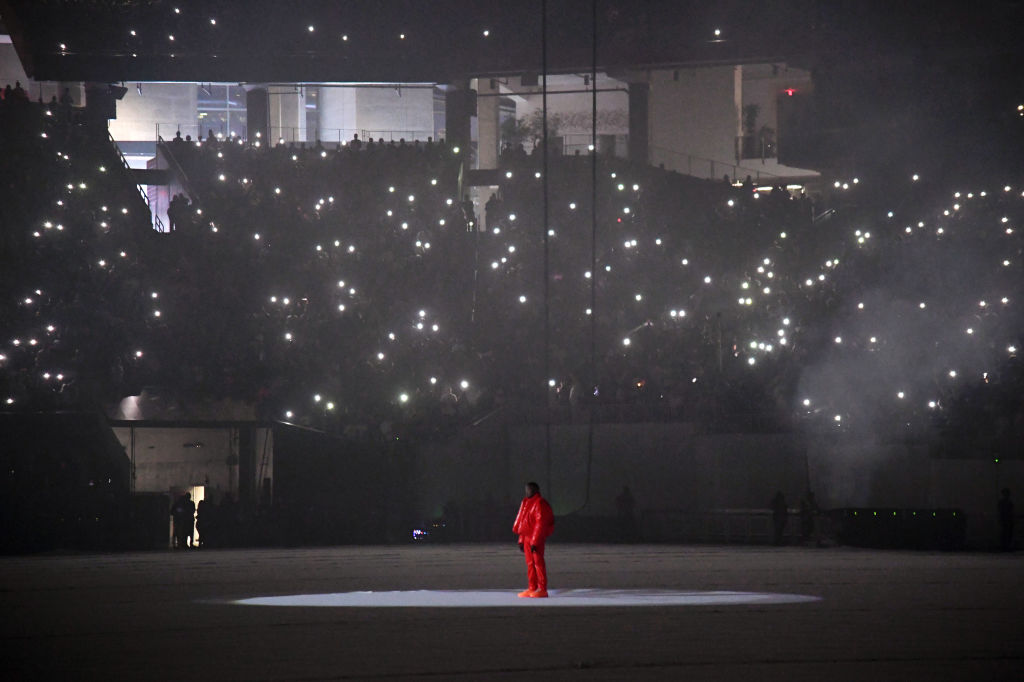 EXPLAINED: Who was Megan Elizabeth? Bodybuilder's death announced on social media
Fans react to GD ANTHEM on Twitter
As the video's from the event are shared online, some have since taken to social media as they react to Rooga performing his own track at the Donda listening party:
Some went on to praise West for giving Rooga a platform to share his music:
Related Topics