Music has always been an integral part of the Olympic Opening Ceremony and Tokyo 2020 is no different. Just as London 2012 took us through British music culture, from mods and rockers to grime and rap, the Japanese opening ceremony highlighted an important genre of music for the country – video game scores. We let you know exactly which songs were used during The Parade Of Nations.
What is The Parade Of Nations?
The Parade Of Nations is an important part of the Olympic Opening Ceremony. Athletes from every country at the games have the opportunity to walk out into the stadium and represent their country.
Each country is led by one or two flag bearers. These are often athletes that have excelled at a previous Olympics. The Parade Of Nations has been a tradition since the 1908 Olympics held in London.
TRENDING: Look inside the Tokyo Olympic village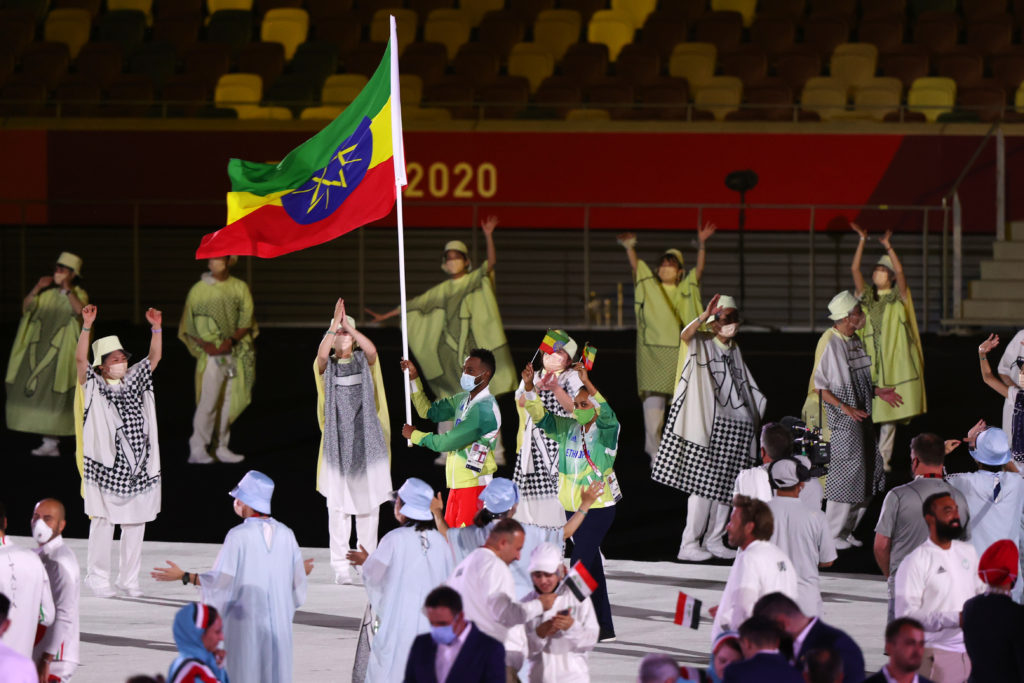 Normally the Parade Of Nations is in alphabetical order, except for Greece who always come out first, as they originated the Olympics. However, this year is slightly different as the countries will be entering in alphabetical order, but in relation to their names in the Japanese language.
Greece will maintain their primary position, followed by the Refugee Olympic Team. The host nation always comes out last, and this year is no exception, however this year, France and the USA will come out just before them.
This is a new format this year where the next two hosting countries will precede the current hosts. France is hosting the 2024 games, and the USA will host the Olympics in 2028.
What music was used in the Parade Of Nations?
While athletes from every competing country poured into the stadium, waving their flags proudly, they were ushered in by a whole host of Japanese video game music.
The Parade Of Nations music included the Lotto Theme from Dragon Quest, Final Fantasy's Victory Fanfare, Chrono Trigger's Robo's Theme, and even Sonic The Hedgehog! You can find a full list of these songs in the Twitter thread below.
OLYMPICS: Who are Skateboarder Sky Brown's parents?
Singer MISIA also had the honour of singing the Japanese national anthem, as well as the hymn Kimigayo.
Fans go crazy for gaming music on social media
Fans were loving the gaming crossover in this year's Opening Ceremony.
We can't wait to see what else Tokyo 2020 has in store. Keep your eye on that medal table!
Related Topics