Billie Eilish's new album Happier Than Ever has finally dropped on streaming services today. Fans are going crazy for all the new tracks, and specifically new song Oxytocin. We take a look at the meaning behind the lyrics, as well as answering – what is Oxytocin?
What is Oxytocin?
Oxytocin is a hormone, which has historically been nicknamed 'the love hormone' because of its associations with sex, empathy and trust.
The hormone actually functions to help with motility during childbirth and for lactation during breast-feeding. However, oxytocin also increases during actions such as hugging or during an orgasm.
It is produced in the hypothalamus and then secreted by the pituitary gland.
Meaning behind Billie Eilish' new song Oxytocin
Eilish's song Oxytocin is a dark, sexy, and mysterious song that continues in the vein of previous single NDA, with low-fi beats and breathy vocals.
The whole song is a saucy and honest look at sex and hookup-culture.
Billie sets up the song with the lyrics: "If you only pray on Sunday, could you come my way on Monday/ Cause I like to do things God doesn't approve of if she saw us".
Here Eilish is exploring the more raunchy side of a hookup, the excitement and tension of a secret love affair.
Lines such as: "What would people say if they listen through the wall?", and "I wanna do bad things to you" explore Eilish's sexuality and desire for a more adventurous and dangerous connection.
She finally admits that she simply wants to be with the other person so that she can feel good: "You know I need you for the oxytocin".
This song is an unflinchingly modern look at female desire and transient relationships. It also shows Eilish trying to explore her own desires while being an incredibly public figure.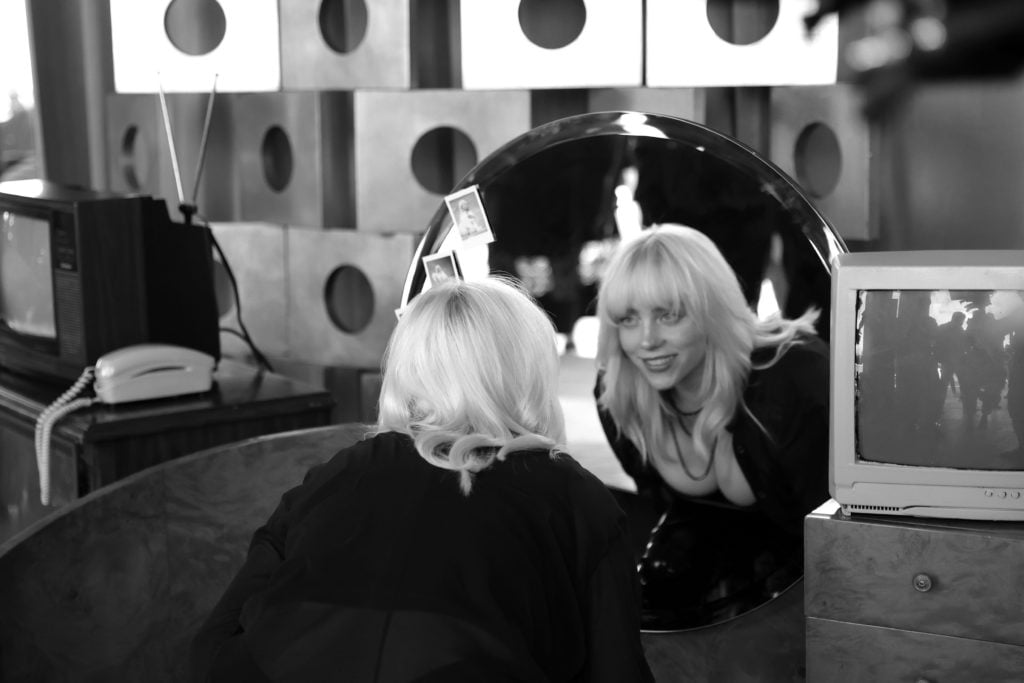 Fans go mad for new album Happier Than Ever
After Billie Eilish's recent singles Your Power and NDA were released, fans have been waiting for the release of the whole album, and they were not disappointed.
Many have taken to social media to share their love for the album and the song Oxytocin.
We know we are going to have Happier Than Ever on repeat for the foreseeable future.
Related Topics