On Sunday, 12 September, Normani put out an awe-inspiring performance at the 2021 MTV Video Music Awards, which ended with a steamy dance on top of surprise guest Teyana Taylor. Fans have taken to Twitter to commend the artist for furthering the gay agenda – but is Normani actually gay or bi?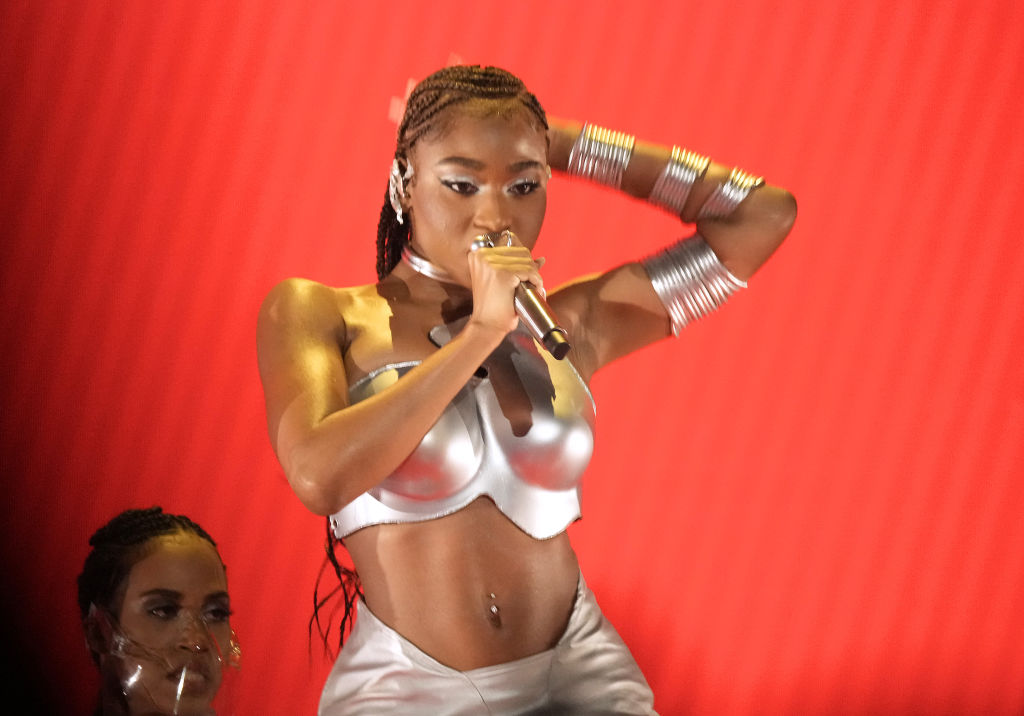 Normani performs steamy Wild Side
On Sunday, 12 September, Normani put out an awe-inspiring performance at the 2021 MTV Video Music Awards.
The former Fifth Harmony member turned solo artist took to the stage to perform her sexy bop Wild Side in a futuristic all-silver garment.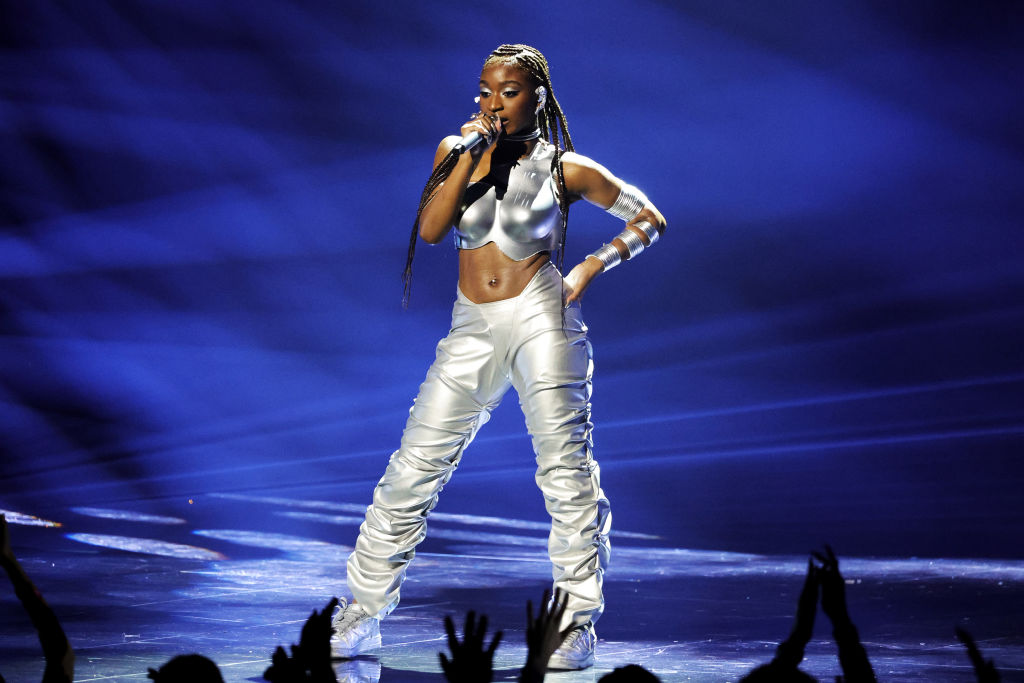 She ended the performance with a steamy dance, bringing out surprise guest Teyana Taylor, who was strapped to a structure featuring footholds on each side.
According to Harper's Bazar, Normani nimbly mounted a tied up crucifix-style Taylor, in reference to Janet Jackson, who used to dance on lucky audience members at her shows.
Unsurprisingly, queer girls all around took to Twitter in a frenzy, applauding the singer for furthering the gay agenda.
SPORTS: What is Daniil Medvedev's celebration at US Open?
Normani's performance followed Lil Nas X's stripped-down interpretation of the two lead singles from his new album, Montero, backed by a posse of hot pink ski-masked dancers.
Is Normani gay or bi?
Following Normani's sexy performance at the 2021 MTV Video Music Awards, fans have started to wonder about the singer's orientation – especially since she ended her act with the stage lit up in the colours of the Bisexual Pride flag.
A coming out, perhaps?
It's no secret the Fifth Harmony girls are some of their generation's most prominent allies for the LGBTQ community.
Prior to 5H's performance in 2015's Pride, Normani and Ally spoke with Advocate and said their decision to perform was to celebrate their diverse group of fans "expressing who they are".
A couple of years later, after being named an ambassador for Rihanna's Savage X Fenty lingerie, Normani told Teen Vogue: "The fact I could be a part of such a special moment embracing our sexuality, in which I definitely think there's a double standard, [was exciting] to be a part of it."
The singer's support of the LGTQ+ doesn't necessarily translate into Normani being part of the community herself.
In fact, she has even been accused of queerbaiting – when a "celebrity or public figure capitalises on the suspicion they may be romantically involved with another same-sex person for the sake of publicity, promotion or a capitalistic gain", filmmaker, writer and activist Leo Herrera told Rolling Stone.
TV: Belarus Bear Force x John Oliver partnership sees teddy sales soar
The queen-in-training has yet to comment on fans' claims regarding her sexual orientation – but that hasn't stopped Normani from being proclaimed a gay icon.
Is Teyana Taylor gay?
Fans' curiosity has extended to fellow singer Teyana Taylor, who took the stage alongside Normani.
TV: How old is DeAnne Stidham? Age of LuLaRoe founder revealed
According to The Jasmine Brand, Taylor and her NBA baller husband, Iman Shumpert, have indulged in threesomes.
Following the release of her song, 3 Way, from her latest album, K.T.S.E. (Keep That Same Energy), Taylor has been pretty open and honest about it.
One Twitter user has even caught her wrath after criticising her bedroom activities.
They commented, tagging Taylor: "A few weeks ago @TEYANATAYLOR and @imanshumpert were relationship goals. Now I just feel like her interview was tasteless and shows a lack of self respect… What you and your husband do should be left in the room."
To which the singer responded: "I'm not losing any sleep at night over UR opinion. Just because I, ME I repeat ME enjoy bussin b****** down from time to time w/ MY HUSBAND, doesn't mean I don't respect 'self'."
Related Topics