After footage from a star-studded basketball game hit the internet, music fans are curious to know NLE Choppa's height.
NLE Choppa went head-to-head with Chris Brown in a 3v3 game showing that the two are not only talented musicians but have skills on the court. It is not uncommon for musicians to be in good shape given they have to perform and tour, however NLE Choppa has the physique of a pro basketballer in the footage.
How tall is NLE Choppa?
Standing at a slightly taller-than-average height, NLE Choppa is reportedly 6ft 1.
This checks out when comparing NLE Choppa's height with those of other known musicians. When standing next to 50 Cent, who is 6ft, NLE Choppa looks of a similar height.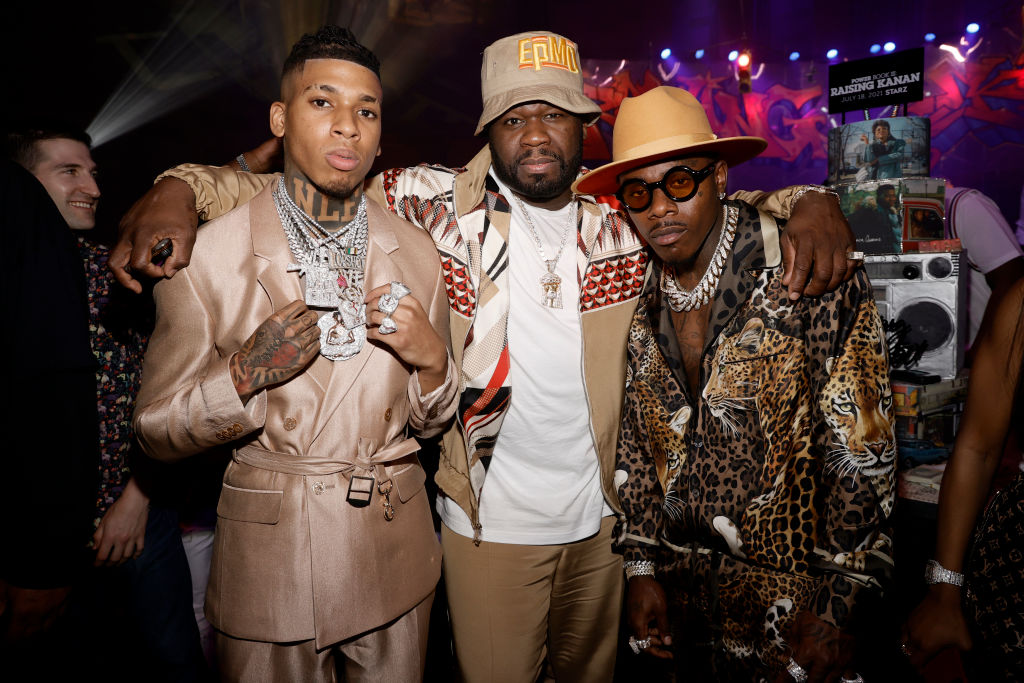 The average height of an American man is just under 5ft 10. This gives NLE Choppa three inches over the average man.
It is thought that NLE Choppa could have more growth in him yet as he is only 18 years old. He was born on 1 November 2002, meaning that NLE Choppa will be turning 19 this Fall.
MUSIC: Who does Chlöe sample on Have Mercy, the singer's debut single?
Is there a height difference between NLE Choppa and Chris Brown?
No. They are the same height. Chris Brown is also taller than the average American male, standing at just around 6ft 1.
As rappers and singers go, Brown and NLE Choppa are taller than most. But not as tall as some incredibly well-known and popular artists.
Snoop Dogg is one of the tallest rappers, standing at 6ft 4. But he isn't as tall as 2 Chainz, who is 6ft 5. This means that 2 Chainz is seven inches taller than the average man in the United States.
CULTURE: Who is Brian Browne, the man who returned the iconic 9/11 flag?
Related Topics