Hoping to catch My Chemical Romance in ATL after Music Midtown was cancelled? Here's what you need to know.
Music Midtown is one of Atlanta's biggest music festivals and was scheduled to take place in Piedmont Park this September, although plans have since changed. The organised announced on Monday, August 1 that Music Midtown 2022 would not be going ahead.
"Due to circumstances beyond our control, Music Midtown will no longer be taking place this year. We were looking forward to reuniting in September and hope we can all get back to enjoying the festival together again soon," the organisers announced in an Instagram post.
So, if you're hoping to catch My Chemical Romance's replacement gig in Atlanta, here's how to get access to the presale codes.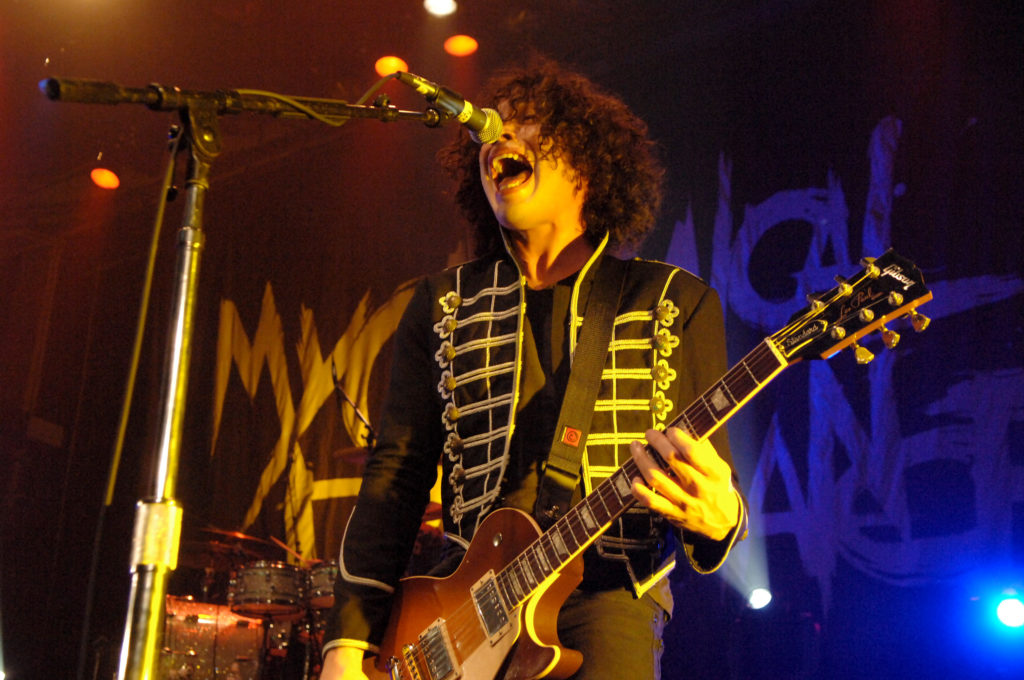 Music Midtown confirm presale code
Music Midtown attendees were given access to a presale code for My Chemical Romance's next Atlanta gig. But some subscribers didn't receive an email from Music Midtown, leading to a number of disappointed fans taking to Twitter in frustration:
Music Midtown's official Twitter account cleared up the confusion tweeting: "The email was sent yesterday but if you had unsubscribed we can't add you back to the list."
But those who missed out needn't fear, as they announced the details for the presale tickets, including the code and the time and date: "Access the Music Midtown Presale starting Wednesday at 9:00 AM ET – Thursday at 11:59 PM ET with offer code: 22MMF8N."
So, if you're looking to get your hands on My Chemical Romance tickets, use the presale code: 22MMF8N.
CELEBRITY: Ashton Kutcher says he's 'lucky to be alive' after rare disorder temporarily took his vision and hearing
My Chemical Romance to play in Georgia after Music Midtown was cancelled
Rock band My Chemical Romance were one of four main headliners to take to Piedmont Park this September. They were headlining alongside Fall Out Boy, Future, and Jack White.
When Music Midtown announced they had cancelled this year's festival, MCR were quick to come up with a solution.
Instead, they are playing a gig at Ameris Bank Amphitheatre in Alpharetta, Georgia – just outside of Atlanta – on Sunday, September 18, 2022. You can get tickets via Live Nation, as confirmed by the band on their Instagram post announcement.
Where else are MCR playing this year?
If you were hoping to catch My Chemical Romance perform this year, then there are plenty of opportunities as they tour around the United States.
They are also playing in Oklahoma, Texas, Tennessee, Ohio, North Carolina, New York, Connecticut, and Pennsylvania.
The start of September will see MCR head to Canada. The rest of the year will see the band take to Florida, Colorado, Washington, California, Nevada, Oregon, Minnesota, and Michigan.
TRENDING: Taika Waititi and Rita Ora's age gap explored as couple reportedly wed
Get your tickets to see My Chemical Romance in 2022
Say you missed the opportunity to catch My Chemical Romance in the Music Midtown presale, you can check out all their scheduled performances and how to get tickets through Ticketmaster.
They'll be seeing out the rest of the year on tour.