Following the release of Renaissance, some are curious to know more about the producers who worked alongside Beyoncé on the project, including DJ Honey Dijon.
Renaissance has already been dubbed Beyoncé's "house music era" with Honey Dijon, one of the electronic producers credited to have worked on Bey's new project. 
Following her feature on Beyoncé's latest album, we get to know Honey Dijon a bit better and take a look at what Renaissance tracks she worked on.
Get to know DJ Honey Dijon
Born June 21, 1968 in Chicago, Illinois, Honey Dijon is a DJ and producer known across the world of house and dance music.
Having come of age in the 1980s, the Chicago native found a love of house music during her high school years. Reflecting on growing up in the windy city to Another Magazine, Honey revealed it was in Chicago where she learnt everything she now knows about music.
She explained: "My entire musical knowledge was formed in Chicago; it's the birthplace of house. Chicago wasn't like New York or LA or San Francisco; it's a working-class city."
Honey began DJing in the late Nineties and has gone on to have gigs in dancefloors from London and Ibiza to Berlin's exclusive nightclub Berghain and music festivals such as Coachella.
As a producer, she has worked alongside the likes of Madonna and Lady Gaga, who have both commissioned remixes from the DJ.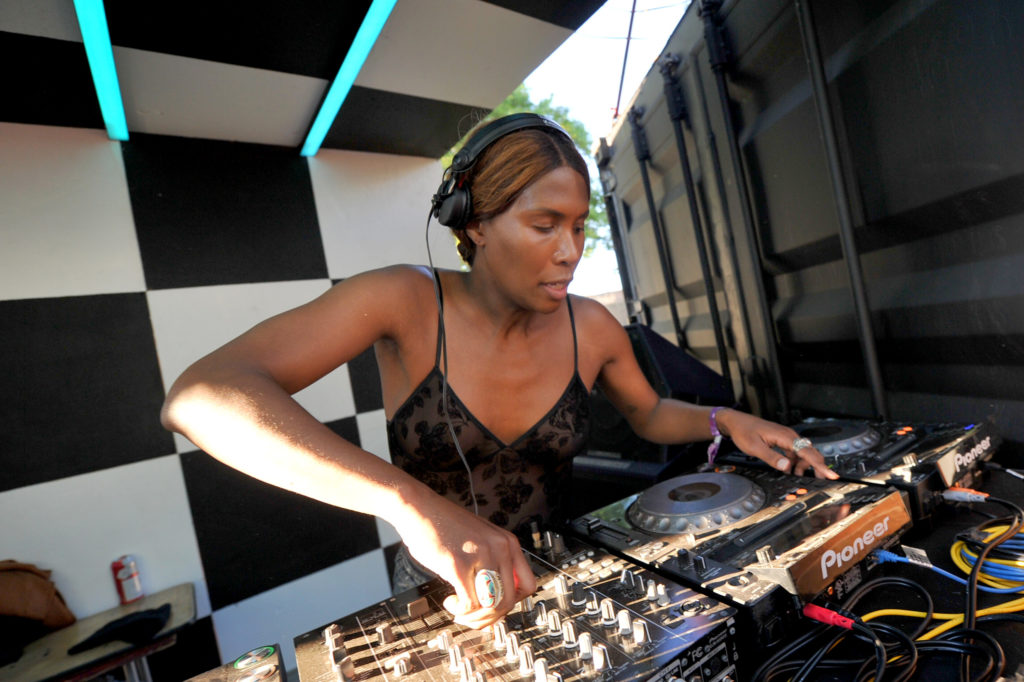 Honey Dijon credited as producer on Beyoncé's Renaissance
Rumours that Honey Dijon and Beyoncé would work together first sparked earlier this year.
In March, NME reported journalist Gregory Ellwood tweeted claiming he had heard the artists were collaborating on Beyoncé's then-upcoming album Renaissance.  
While rumours swirled, the collaboration wasn't confirmed at the time and in an interview with The Guardian last month, Honey Dijon also declined to comment. 
With Renaissance now officially here, The DJ is one of the producers featured on the album alongside AG Cook, Green Velvet and Skrillex. 
Reflecting on being part of the project on Instagram, Honey Dijon gushed about how working on Renaissance had been "life-changing."
She continued: "Your elegance, beauty, talent, work ethic, and vision is truly inspirational. To share my Chicago house music roots and black queer and trans culture with you and the world is profound and emotional. I am honored, humbled, delirious with joy, and proud."
What Renaissance songs did the DJ and producer work on?
Honey Dijon is credited to have worked as a producer on two of the tracks on Beyoncé's seventh studio album Renaissance.
Her first producer credit on the project is on its second track, Cozy, with the artist's other credit on the third track, Alien Superstar. 
As well as being listed as one of the producers on both tracks, the song credits also list her as having worked on the additional programming of Cozy and Alien Superstar. 
Honey Dijon is also listed to have worked on the drum programming on the project's fourth track, Cuff It. 
Related Topics