This summer is shaping up to be big for Logic, as the rapper embarks on a nationwide tour and appears on Logan Paul's podcast, Impaulsive.
Logic opened up on Impaulsive about many things, from coming out of retirement to beef with 6ix9ine. But one thing touched on was a slightly more personal area, that of his marriage to Brittney Noell.
In the podcast, Logic announced that his wife had got into a "car accident" on the podcast, sparking interest in their relationship.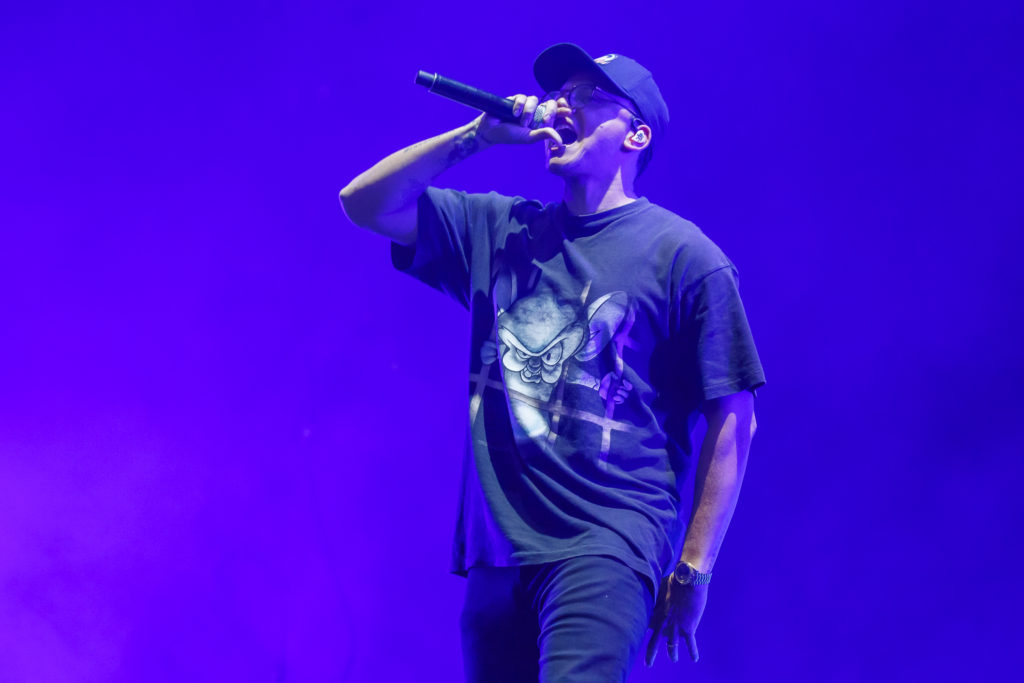 Who is Logic's second wife Brittney?
Logic, real name Sir Robert Bryson Hall II, is currently married to Brittney Noell. While it is unconfirmed when they started dating, the Daily Mail reported that Logic was first spotted with Brittney soon after announcing his split from his first wife in March 2018.
Brittney Noell was reportedly working in a juice shop in Calabasas, California which Logic frequented. Brittney is now a blogger and influencer; you can read her writings about life with Logic and their son on her blog.
Logic was married to Jessica Andrea from 2015 to September 2018. They had announced their split in March 2018 but were legally married in the months after.
Sources reported to TMZ that Logic and Brittney Noell had taken a trip to a courthouse in September 2019 to obtain marriage paperwork. It is unconfirmed exactly when the couple tied the knot.
Their son, Little Bobby, was born two years ago.
MUSIC: Tragic story of rapper Pop Smoke who died when he was just 20
Logic announces that Brittney Noell was in a "car accident" on Impaulsive
On 19 July 2022, the 335th episode of Impaulsive, featuring Logic, was released. The rapper was late to the episode, for good reason. Logic explained:
"Sorry I'm late, my wife got in a car accident and I've been dealing with a bunch of s***."
When asked if Brittney Noell was alright after the accident, Logic replied: "Everything's fine."
Brittney Noell has not yet spoken about her accident, although Logic confirmed she was alright.
Logic describes Brittney as his "gorgeous wife"
The rapper would go on to talk about coming out of retirement after a few years of chilled-out family time. Telling Logan Paul, Logic said:
"I just think about my gorgeous wife who's got my back and hold's me the f*** down and my son. When you realise that that's all that matters and their health and [happiness]… that's it."
"I think about how much money I've made or have… none of that s*** really matters," Logic continues.
TRENDING: Why is Gatorade banned in other countries? Skittles suit raises questions
What happened between Logic and Jessica Andrea?
Logic and Jessica Andrea tied the knot on 22 October 2015, having dated since 2013, as reported by the Daily Mail.
After rumours floated about their split online, Logic confirmed the pair had parted ways in March 2018. He confirmed in a statement on social media, as reported by Billboard:
"After two years of marriage, we have come to the loving conclusion that we are much better as friends."
He continued: "It's very simple: it just didn't work out. There is no anger involved. No fighting, no cheating, no nothing. We love each other and will continue to support each other for the rest of our lives."