Rapper Logic dropped the third instalment of his Bobby Tarantino series today, Friday, 30 July. Following the release, fans have taken to social media as they react to actress Cynthia Erivo's vocals on Logic's Inside track, as she is the only artist to feature on the mixtape.
Actress Cynthia Erivo and rapper Logic collab on Inside
Rapper Logic released his latest mixtape, Bobby Tarantino III, today (Friday, 30 July), which follows his two previous volumes of the same name, that were released in 2016 and 2018.
On the third instalment of the series, Logic released a 12 track project that featured his recent singles Vaccine, Call Me and Get Up.
The sixth track on the mixtape, Inside, featured award-winning actress and entertainer Cynthia Erivo, who is the only artist to feature on the project.
Erivo is best known to audiences for her portrayal of Aretha Franklin in the third season of National Geographic limited series Genius, which premiered earlier this year.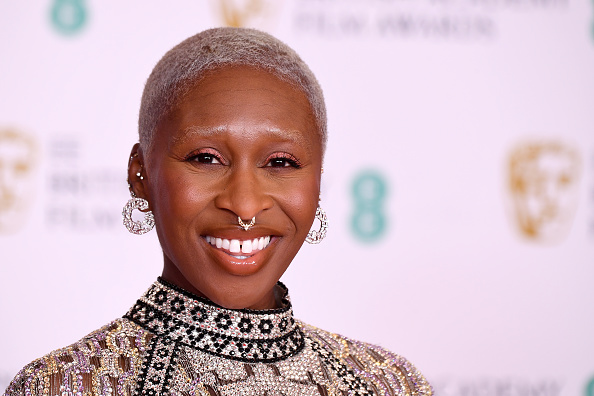 MUSIC: Where to buy Isaiah Rashad The House Is Burning merch
TRENDING: Simone Biles and boyfriend's crazy height difference surprises fans
Fans react to Logic's Inside featuring Cynthia Erivo
Following the release of singles My Way, Get Up, Call Me and Vaccine, many were excited for Bobby Tarantino III to finally drop.
Since the mixtape hit streaming platforms today, fans have reacted to the new tracks on social media with many praising actress Cynthia Erivo for her vocals on Inside.
Logic's Bobby Tarantino collaborations explored
Logic released the first volume of the Bobby Tarantino series in 2016, and similar to his latest mixtape, only featured one other artist on the project, Pusha T.
The release of Bobby Tarantino 2 saw Logic include a mixture of well-known names within the project including Wiz Khalifa, Young Sinatra, 2 Chainz and Big Sean.
Away from his mixtape series, the artist has previously opened up on some of his dream collaborations as he admitted he would love to work with Migos and Cardi B while appearing on the Zach Sang Show in 2018.
Related Topics