As Lakeyah is named as one of the artists in the 2021 XXL Freshman Class, music fans around the world are taking note of the rising rap star.
The list of musicians who made it to XXL Mag's Freshman Class were announced on 16 June 2021. A month later and four of the top artists are showing off their skills in a special 'Cyphers' session.
DDG, Lakeyah, Coi Leray and Morray take to the floor with a minute-long freestyle each. Lakeyah, one of the class's newer names, is already proving she's one to watch. She is also the youngest in the group. In fact, you might be surprised to find out just how young Lakeyah is.
MUSIC: DC rapper Lil Neff dead at 21
What is Lakeyah's age?
Lakeyah Danaee is 19 years old as of 2021. She was born on 28 February 2002. This means that Lakeyah has the generous, creative and romantic star sign of Pisces.
Lakeyah rose to prominence at the age of 16 through YouTube. She was a part of musical group BTM – Beyond the Music.
These later teen years have seen Lakeyah break off as a soloist and so far, so good.
TRENDING: How old is Amari Bailey's mom Johanna Leia?
Young Lakeyah reaches impressive heights
Lakeyah has been releasing music with BTM since 2017. She was around the age of 15 at that point. A year later, Lakeyah started to release under her full name, Lakeyah Danaee.
In October 2020, aged 18, Lakeyah released her first big single under her new soloist name, 'Lakeyah'.
In under a year, Lakeyah has released singles with big name artists such as City Girls, Gucci Mane and Yung Bleu. Her collab with City Girls, "Female Goat," has over 9.1 million views on YouTube. This figure is correct as of publication date.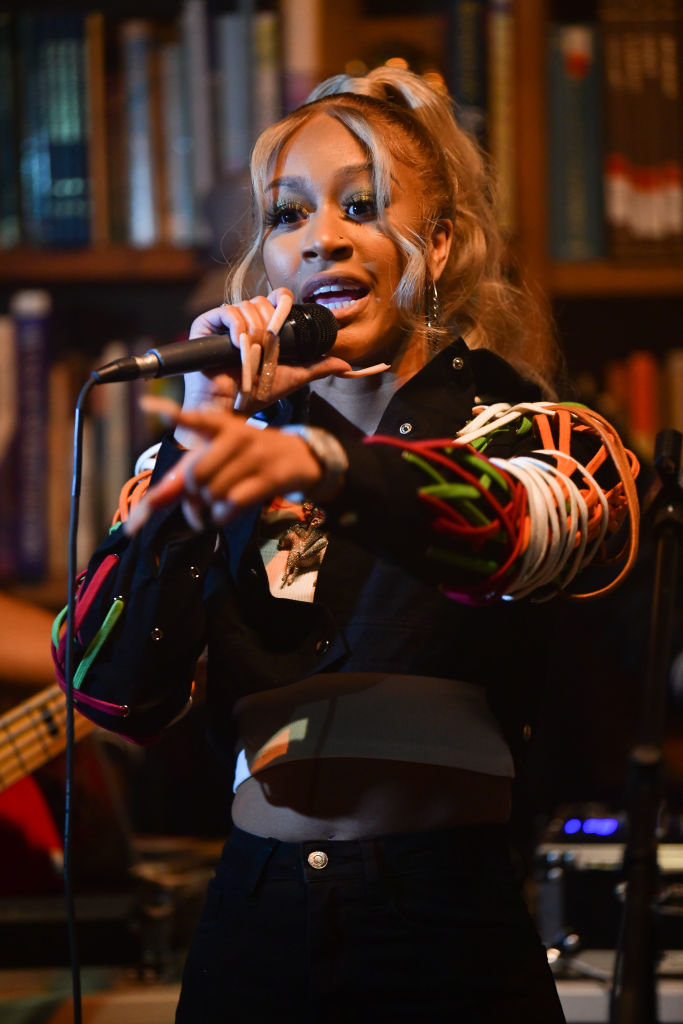 More about the XXL Mag's Freshman Class rapper
Lakeyah Danaee is originally from Milwaukee, Wisconsin. She is the self-described "Female Goat," who is quickly making a name for herself in the music industry.
In her XXL Mag Freshman Class cyber performance, Lakeyah comes in with all the confidence of a seasoned rapper. Lakeyah spits:
"How the f*** she a Freshman when she dropped out of college?/And how the f*** she go so hard when she look like a model?/Buy a b**** life, legally I can't even buy me a bottle/They know I'm a problem."
Keep up to date with Lakeyah's rise to stardom on Instagram. The rapper posts all of her latest work to her growing following, which currently is at 774,000. Check her out @lakeyah.
Related Topics