The moment that Kanye West fans have all been waiting for is here: the release of his highly-anticipated tenth studio album, DONDA.
West has been teasing his fans with the release date for this project over the course of several months, with it finally arriving on streaming platforms on Sunday, 29 August 2021.
The 27-track-long project is inspired by West's late mother, and the album's namesake, Donda. Given its highly personal nature, Kanye has several tracks named after figures in his life. One such track is Jonah, the album's seventh song. So, who is Jonah to Kanye West?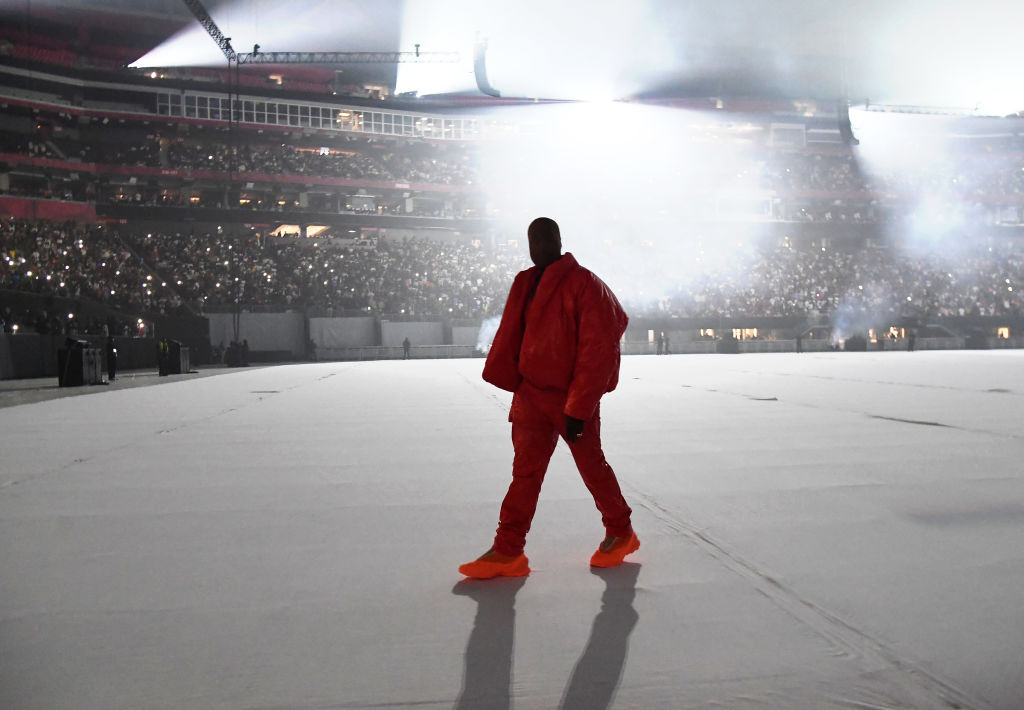 Exploring the lyrics from DONDA
Jonah is the seventh track on DONDA. The album features many guest artists and Jonah is no different. The song features Houston singer Vory along with Chicago rapper Lil Durk. This marks the first collaboration between these two artists and the rap legend Kanye West.
Already, Jonah is being heralded an album favourite by fans.
The song's chorus hears Vory lamenting feelings of isolation and loneliness, when abandoned by his significant other. The refrain repeats:
"Like who's here when I need a shoulder to lean on?
I hope you're here when I need the demons to be gone
And it's not fair that I had to fight 'em all on my own"
Lil Durk then takes the track to new ground, exploring how it feels to lose family and friends to violence. Durk makes reference to his brother who passed earlier this year, and King Von, who he lost in November 2020.
Who is Jonah?
As Jonah is not uttered in the lyrics, you might be curious as to the name's significance for the track.
Genius reported that the track is a tribute to Jonah Ware, an independent artist in Louisville who was shot and killed on August 8, 2020. Given the song's subject matter, this seems a fitting title for the track.
However, there is also another meaning behind Jonah. Given Kanye West's faith and the obvious religious tone to the album, is thought that he is referencing the story of Jonah from the Bible. One of the lessons from Jonah's story is that no man can sink so low as to be beyond forgiveness. As a prophet of God, Jonah had sunk about as far as he could, and yet God would still forgive him.
The song, then, has its message in compassion and forgiveness. Each artist does not shy away from the pain they have experienced in life at the hands of others. But as with the story of Jonah, no one is beyond forgiveness.
EXPLAINED: Kanye West shouts out Giannis on new album DONDA
Related Topics