Ukrainian metal four-piece Jinjer have announced a new US headline tour with support from P.O.D., Vended, Malevolence and Space Of Variations – ticket presales open today (Tuesday, August 23, 2022) but you'll need the relevant codes to shop them.
Jinjer is a metal core band from Donetsk, Ukraine, formed in 2008.
None of the founding members remain with the band, however; the current lineup considers 2009 to be its official year of formation.
In March 2022, the band members "paused" their musical career to focus on relief efforts in Ukraine. But they appear to have hopped back on the wagon.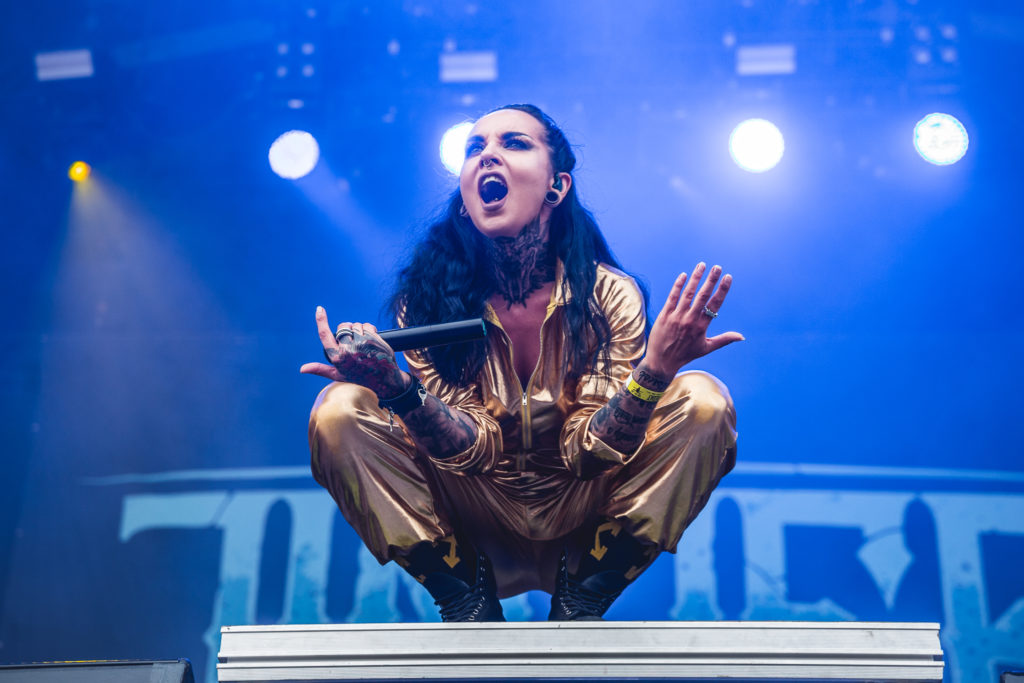 Presale codes for Jinjer's upcoming 2022 US headline tour
While general public tickets will become available on August 26 at 10am (local time), presales opened today (Tuesday, August 23, 2022).
Most began at 10am EST: VIP packages went on sale at 12pm (noon); the Citi Entertainment presale opened at 11am; Ticketmaster, Live Nation, Knotfest and Blabbermouth presales opened at 10am (local time); and local presales to see Jinjer play this winter in the US will open at 10am local time on August 25.
All presales will end on August 25 at 10pm local time – 12 hours before general ticket sales begin.
To access presale tickets to see Jinjer on their upcoming 2022 US headline tour, use the code word: "APPLAUSE." If that doesn't work, find more codes at the bottom of this article.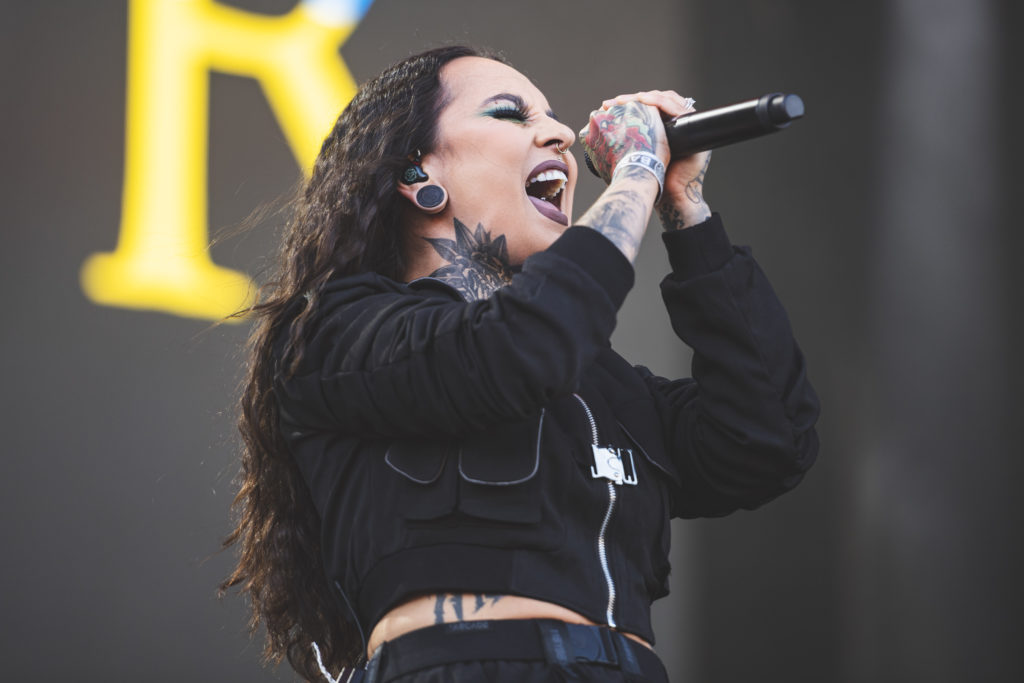 How many concerts will they play and who are the support acts?
Jinjer's 2022 tour will begin on October 31 in San Diego, California and end on December 22 in Los Angeles.
During their tour, the band will enjoy support from Vended, Malevolence and Space Of Variations. However, not every band will support Jinjer at every concert.
There is also "special guest" artist P.O.D., whose name is an initialism for Payable On Death. They're an American Christian metal band formed in San Diego in 1992.
The full list of concert dates, venues and locations for Jinjer's 2022 tour is as follows. Note that any date with a "+" after it means Malevolence will not be joining for that concert; "*" means Vended will not be there.
10/31 – San Diego, CA – House of Blues +
11/01 – Sacramento, CA – Ace of Spades +
11/03 – Denver, CO – The Fillmore +
11/05 – Minneapolis, MN – The Fillmore +
11/07 – Chicago, IL – House of Blues +
11/09 – St. Louis, MO – The Pageant +
11/10 – Grand Rapids, MI – 20 Monroe Live +
11/11. – Detroit, MI – St. Andrews Hall +
11/13 – Cleveland, OH – House of Blues +
11/14 – Cincinnati, OH – Bogarts +
11/15 – Louisville, KY – Mercury Ballroom +
11/17 – Silver Springs, MD – The Fillmore +
11/19 – Pittsburgh, PA – The Roxian +
11/20 – Boston, MA – House of Blues +
11/21 – New York, NY – Hammerstein Ballroom +
11/23 – Philadelphia, PA – The Fillmore +
12/07 – Charlotte, NC – The Fillmore *
12/08 – Greensboro, NC – Piedmont Hall *
12/10 – Atlanta, GA – Tabernacle *
12/11 – Nashville., TN – Marathon Music Works *
12/13 – Tampa, FL – Jannus Landing *
12/14 – Orlando, FL – House of Blues *
12/16 – San Antonio, TX – Aztec Theatre *
12/17 – Austin, TX – Emo's *
12/18 – Dallas, TX – House of Blues *
12/20 – Phoenix, AZ – Van Buren *
12/21 – Las Vegas, NV – House of Blues *
12/22 – Los Angeles, CA – Wiltern *
Meet the support acts
Malevolence are from Sheffield, in the UK. They're an English heavy metal band, active since 2010. Malevolence has released three studio albums and one EP.
They established their own record label, MLVLTD Music, in 2019. The genres and styles they play in include hardcore punk, metal core, beatdown hardcore and sludge metal.
Vended announced their debut EP just last year. But the relatively fledgling band inherits some big shoes: among its members are Griffin Taylor and Simon Grahan, sons of Slipknot's Corey and "Clown." They performed their first headline gig in March 2021 at the Vaudeville Mews club in Des Moines, Iowa.
Finally, Space Of Variations released their Napalm Records debut EP, titled XXXXX, in 2019. They're a metalcore four-piece from Vinnytsya, Ukraine, founded in 2015.
How much are tickets to see Jinjer on their US headline tour using the presale code?
Aside from the code "APPLAUSE," which should work for anyone trying to buy presale tickets for Jinjer's 2022 tour via Live Nation, Zumic adds that the Jinjer fan club presale password is "JINJER22." So, if for any reason "APPLAUSE" doesn't appear to be working, try "JINJER22."
For the Citi Entertainment presale, use the code "412800." However, note that you will need a Citi card in order to complete the purchase. Anyone using the Live Nation Mobile App can use "COVERT," Zumic adds.
Ticket prices will likely vary depending on which venue and city you're looking at buying tickets to. However, the price range for a single ticket to see Jinjer at, for example, Fillmore Minneapolis, is between $37 and $57 for regular tickets.
VIP options cost more, starting at $131.
Related Topics