At the end of March my boss told me I would be one of several workers placed on furlough.
An immediate thought took struck me – how on earth was I going to keep myself occupied in the coming weeks?
Fortunately, it transpired I didn't have much cause for concern – I had an idea.
As a keen musician and having been around guitars all my life, it dawned on me this could be the opportunity to start a new project and learn new skills. I could build my own guitar!
Inspiration
Taking inspiration from Mike Oldfield, of Tubular Bells fame, and as someone who had tended to play Les Paul guitars, I decided I would attempt to build a Telecaster.
I bought the necessary parts online. Project Guitar was up and running. I had no idea if I would be able to make a working instrument (the electrics were going to be a huge hurdle) but I thought at the very least I would have a nice ornament for my home.
The first job was to sand the body of the guitar, leaving a lovely smooth surface for a lick of paint. I chose a vintage cherry red and then began the longest task of them all, applying several coats of paint followed by even more coats of varnish. It took time, but I was amazed by the final finish.
I let my creative side loose on the headstock, carving my own design using my boyfriend's jigsaw while managing to retain all my fingers. I also added my surname and a pretty rose to the neck to give it a bit more character.
The bit I'm most proud of, although I think a higher power surely must have been responsible, was soldering the electrics. It was very fiddly and seemed to take almost as much concentration as neurosurgery. However, I managed to wire all the connections despite burning myself several times with the soldering iron (it hurts).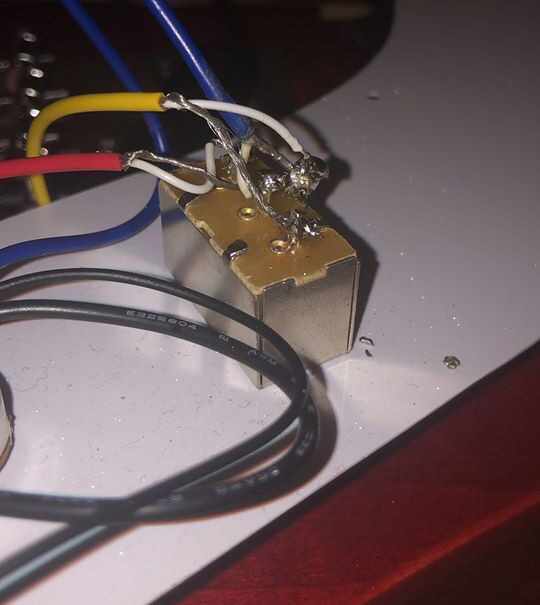 Although I snapped three E strings during the final assembly, I eventually strung all six and it was ready to go.
Much to my own surprise, when I plugged the guitar into my amp it worked! I could have cried and almost debated a career change as an electrician. What's more, it sounded lovely! A crisp, crunchy tone with a raw feel.
Proud addition
This beautiful, red, hollow-body guitar now sits in my living room. It's not simply an ornament but a proud addition to my family of musical instruments.
If there's one thing lock-down has taught me, it's that I can do far more than I give myself credit for. I never dreamed I'd be able to sand, paint, wire and assemble a guitar.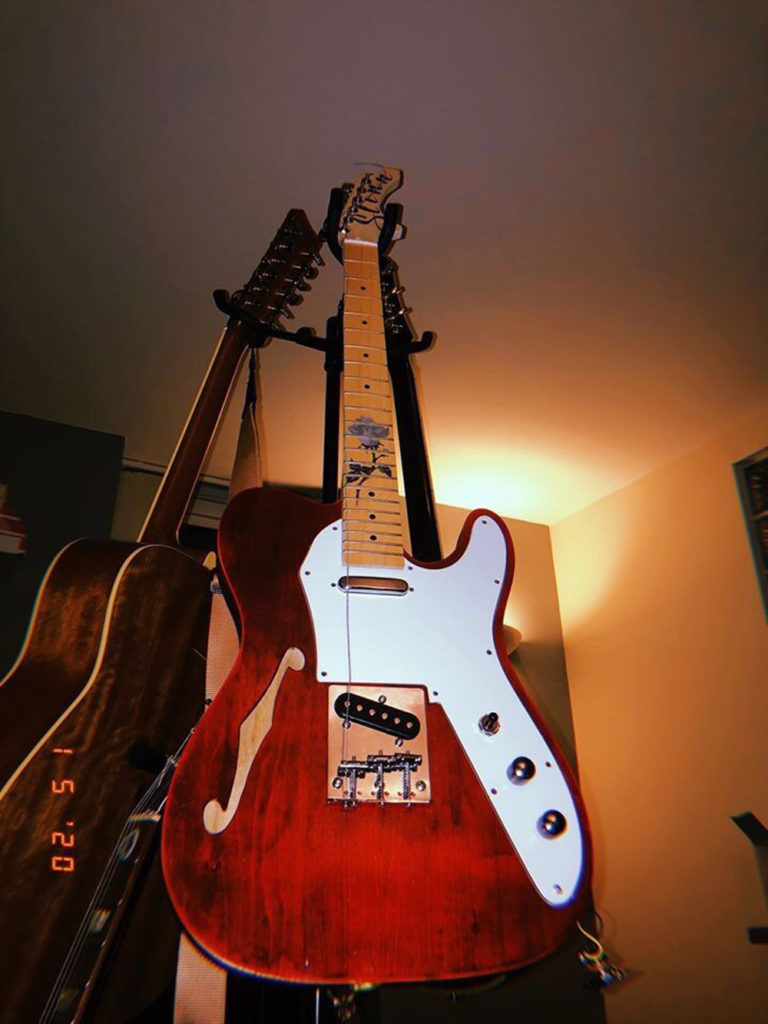 In fact, a few weeks ago the only thing I could do was play it – and it doesn't stop there! I've caught the DIY bug and am putting up photo frames and upcycling furniture like there's no tomorrow.
I hope one day I will be able to tell the grandchildren that during the great pandemic of 2020 I made my own guitar. I hope I inspire you to challenge yourself to make something memorable too.
Related Topics