Blues guitarist Joe Bonamassa revealed Monday (25 July 2022) that an "important announcement" was on its way – the cat is now out of the bag, and presale tickets for his spring 2023 tour are currently available.
Age 45, Bonamassa has been active for much of his life. He opened for B.B. King at several of his 1989 shows, age just 12.
The announcement of his spring tour comes as Bonamassa gussies up for the commencement of his US summer tour 2022.
Here's what you need to know regarding presale and general onsale tickets to see Joe Bonamassa in spring 2023, plus info on ticket prices and concert locations.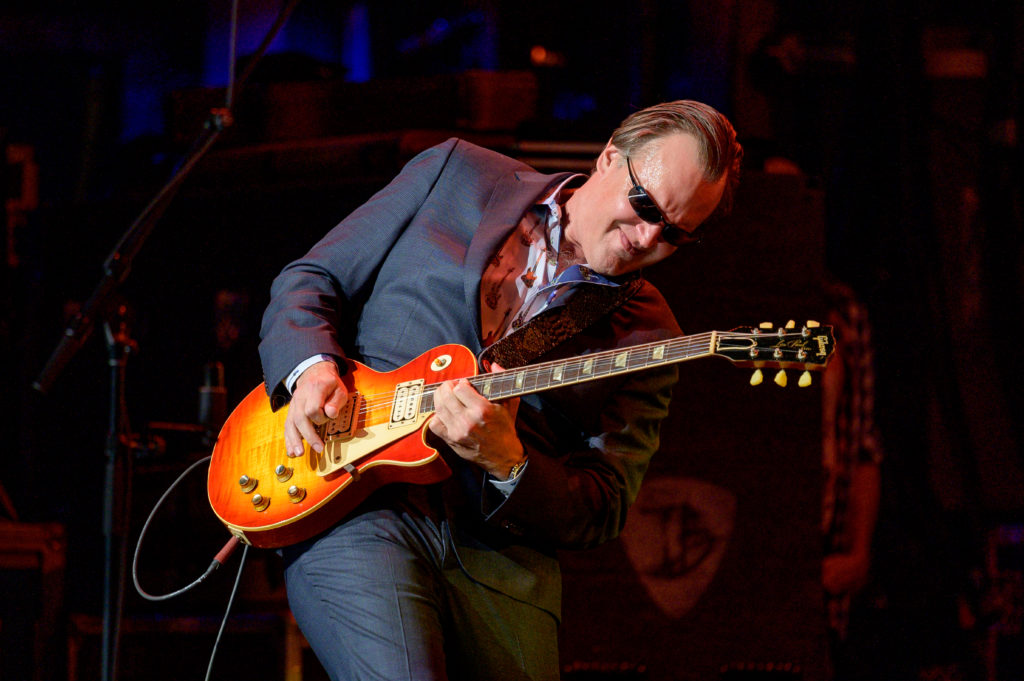 How to shop presale to see Joe Bonamassa in spring 2023
The fan presale to see Joe Bonamassa on his spring 2023 tour has already begun.
Per the relevant webpage on the Joe Bonamassa website, it began at 10am local time, although it doesn't actually specify the date tickets became available.
The blues titan posted on Facebook today, however, that the fan presale "is going on now" for his spring 2023 tour.
Bonamassa, or whoever runs his social media account(s), included a link, which redirects to a page on Joe's website urging fans to "get the best seats first". The link is also here.
How much are presale and general onsale tickets to see Joe Bonamassa next year?
Ticket prices to see Bonamassa play during his 2023 spring tour vary according to venue, location and seat preference.
It's also worth noting that not all presales for Joe Bonamassa's upcoming gigs are run by the same vendor. Those wishing to see him play at The Riverside Theatre in Milwaukee, Wisconsin, for example, must buy tickets through AXS. Ticketmaster is also among the sites vending tickets.
General public tickets for that concert go on sale at 10am CT on 29 July 2022. Prices range from $59 to $249.
Using the presale codes listed on Joe Bonamassa's website, however, will grant access to sales for some, if not all, of his 2023 concerts. Fan presale tickets to see him in the Peoria Civic Centre in Peoria, Illinois, for example, start at $39 and climb up to $199.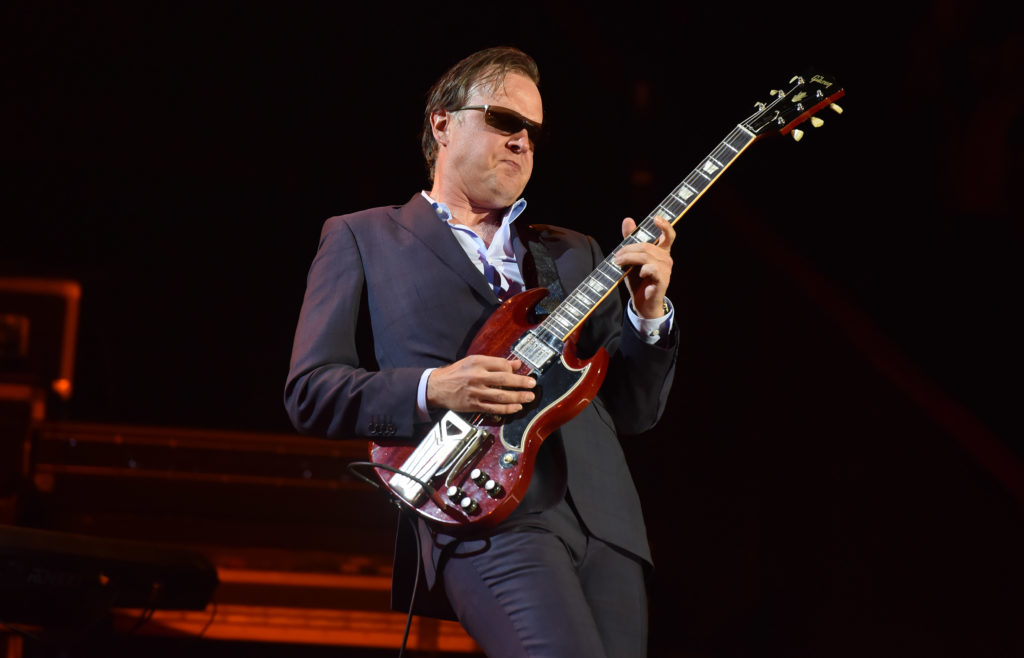 Tickets for his concert at Charleston's Clay Centre, meanwhile, start at $60.50 (there are 457 tickets left at this price) and go up to $169.75 (83 remaining).
Where is he playing exactly?
Bonamassa unveiled 16 new tour dates for February and March 2023.
Starting on 15 February 2023 and finishing on 11 March 2023, the concert series will take in the following cities and states: Charleston (WV), Cleveland (OH), Milwaukee and Madison (WI), Peoria (IL), Grand Rapids (MI), South Bend (IN), Buffalo (NY), Pittsburgh (PA), Charlotte (NC), Atlanta (GA), Chattanooga (TN), Montgomery (AL), New Orleans (LA), and Melbourne and St Augustine (FL).
To be among the first to receive announcements about any further additions to the concert tour, sign up to his mailing list here. Simply enter your email address and click Subscribe.
You can also follow Bonamassa on Facebook, Instagram and/or Twitter. However, not all announcements make it through to his social media channels, so your best bet is to subscribe to his newsletter.
What are the presale codes for Joe Bonamassa's 2023 tour dates?
Joe has published the presale codes for the Bonamassa spring 2023 tour on his website.
You do not have to be a member of the Joe Bonamassa fan club to access presale codes. All you have to do is click the link included in his most recent Facebook post. Again, find the link here.
The codes for his first four concerts in Charleston, Cleveland, Milwaukee and Madison are JBCLAY, CLEVJB, JOEMIL and ORPHJB respectively.
All of his spring 2023 concerts already have Facebook events. Some of them already have hundreds of registered attendees.
Related Topics